In Kenya, LGBTQI+ people are constantly under threat — from police who extort and abuse them, to laws that criminalize sex acts, and families and neighbors who cast them out, brutalize and devalue them.
But inside the rainbow-adorned office of AJWS grantee National Gay and Lesbian Human Rights Commission (NGLHRC), tucked away in a leafy, quiet neighborhood of Nairobi, all you sense is joy.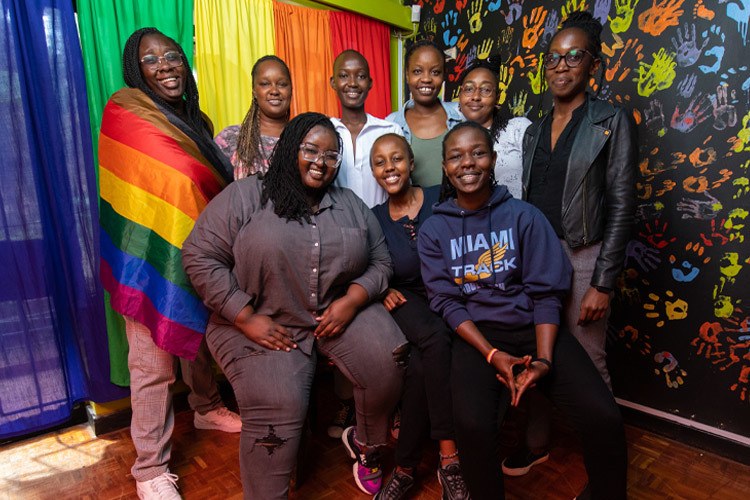 That's because the NGLHRC team refuses to be bullied into submission; they model queer joy, hope and pride for the community they boldly represent — in the street, and often in court.
"I'm here because, as a lesbian, I'm fighting the same fight that's been fought for hundreds of years — the struggle to simply be ourselves," says NGLHRC's Sharlotte Kigezo.
Today, LGBTQI+ people are often threatened with Article 162, an archaic piece of Kenya's penal code that criminalizes "carnal knowledge… against the order of nature" — which practically means any sex act that cannot result in pregnancy. The maximum penalty is 14 years in prison; an NGLHRC-led petition to overturn it was denied — so the struggle continues.
Still, NGLHRC's progress is profound. Since the organization was founded in 2012 by six legal advocates, it's evolved into an all-purpose hub for LGBTQI+ life in Kenya reaching more than 7,000 people. NGLHRC hosts social events to build community and connection. They offer counseling to those in crisis or processing trauma. And the team provides legal aid and representation to dozens of people every month who are targeted by police or prosecuted in court.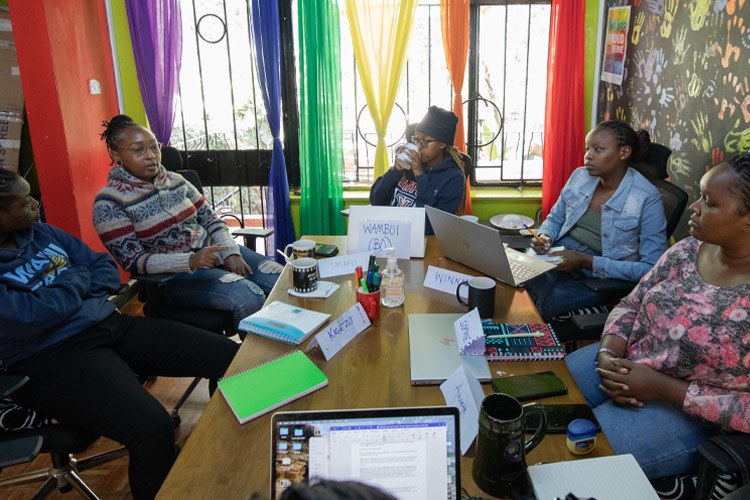 The community they've built has trickled into everyday life in Kenya. LGBTQI+ issues are less stigmatized than they once were in Kenyan society. In 2023, NGLHRC won a 10-year legal battle with Kenya's NGO Coordination Board, which refused to register the organization because their name included the words 'gay' and 'lesbian.' Kenya's Supreme Court ruled the exclusion unconstitutional.
NGLHRC's work can be grueling — the team often intercepts people who have nowhere else to turn, and legal battles can stretch on indefinitely. Instances of conversion therapy or even family-sanctioned "corrective rape" for LGBTQI+ people are common. Inspiration can be hard to find.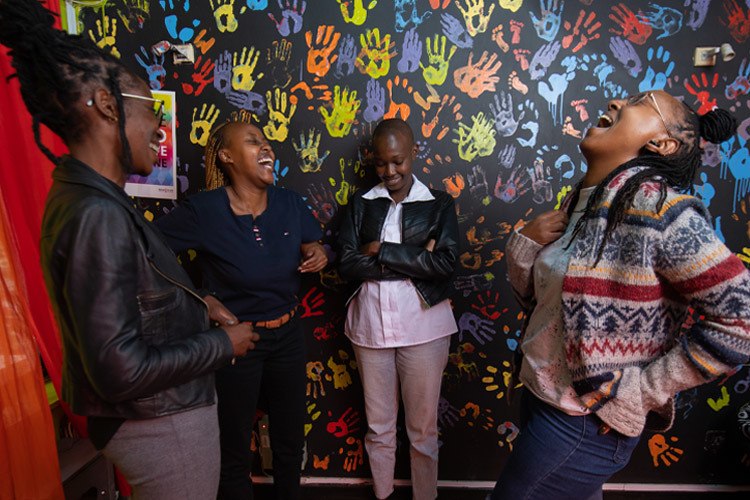 "On days when I struggle with myself, when I can't figure out my purpose, I know one thing: I can help someone today. Help them feel a sense of dignity, of agency over their own lives. And that is such a gift," says NGLHRC co-founder and executive director Njeri Gateru. "I'm telling our community: There is nothing wrong with you. You didn't invite violence upon yourself. As broken as you feel today, you are powerful. Now pick yourself up, and let's keep fighting."