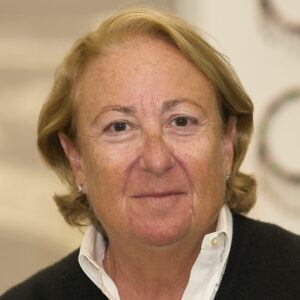 Susan Lowenberg
Board Member
Susan Lowenberg is a highly experienced for-profit and non-profit leader and board member, with expertise in real estate, land use, housing, and board governance. In her role as President of Lowenberg Corporation, a prominent industrial real estate investment firm based in San Francisco, Susan oversees all acquisitions, sales, and operations. She sets the company's strategic direction, implementing its vision and mission with a specific focus on the San Francisco Bay Area.
Susan has held several influential positions within the Jewish community. She served as the Board Chair of the Jewish Community Center San Francisco, and as the Board Vice Chair of the Jewish Community Federation and Endowment Fund of San Francisco. Additionally, Susan is a former Presidential Appointed Council Member and Governance Chair of the United States Holocaust Memorial Council in Washington D.C. As a trustee of AJWS, Susan has broadened the reach of the organization to the Bay Area Jewish community and helped shape programming through philanthropy and advocacy.
Outside of the Jewish community, Susan has served as the Chair of the City and County of San Francisco Planning Commission; she is the former Board Chair of TMC Financing; and she previously served as Director of the Bank of San Francisco.
Her commitment to education advocacy is evident through her service as a Trustee for The Hamlin School, and her membership on the boards of the Jewish Family and Children's Services Holocaust Center, the Ronald Wilmont Scholarship Fund, and the Holocaust Education Memorial Fund.
Additionally, Susan actively supports her local San Francisco community through her involvement on the boards of organizations such as the Golden Gate National Parks Conservancy, the Horizons Foundation, Glide, Women's Initiative for Self-Employment, and Planned Parenthood of San Francisco.
Susan holds a Bachelor of Science degree in Finance and Real Estate from the University of Oregon.