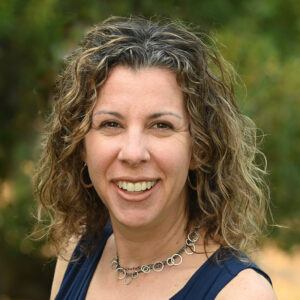 Sharon Leslie
Vice Chair
Sharon Leslie is a global health consultant with a strong passion for advancing progress in reproductive health and rights for women both domestically and globally. She has been involved in women's healthcare for over two decades, and has recently been focusing on sexual and reproductive health in humanitarian settings. Before working in global health, Sharon specialized in oncology rehab, founding and developing the cancer rehabilitation program at the Palo Alto Medical Foundation.   
In her non-profit capacity, her roles include serving as a board member at the Oshman Family JCC for 11 years, and as Chair from 2013-2015. She served on the San Francisco Jewish Federation's Endowment committee for six years and is a former Wexner Heritage Fellow. She currently sits on the advisory board of Cancer.net. 
Sharon earned a BA from University of Rochester, a Master of Physical Therapy and Doctor of Physical Therapy from Washington University in St. Louis, and an MPH from Johns Hopkins Bloomberg School of Public Health. Sharon lives in the San Francisco Bay Area with her husband Seth, their three children, two dogs, three chickens and a duck.