AJWS's Director of Disaster Response & International Operations, Samantha Wolthuis, and Associate Director of Risk Management and Administrative Services, Aaron Acharya, traveled to Nepal last week to lead AJWS's response to the earthquake. This is the fourth on-the-ground update from Samantha and Aaron. Read their first, second, and third updates.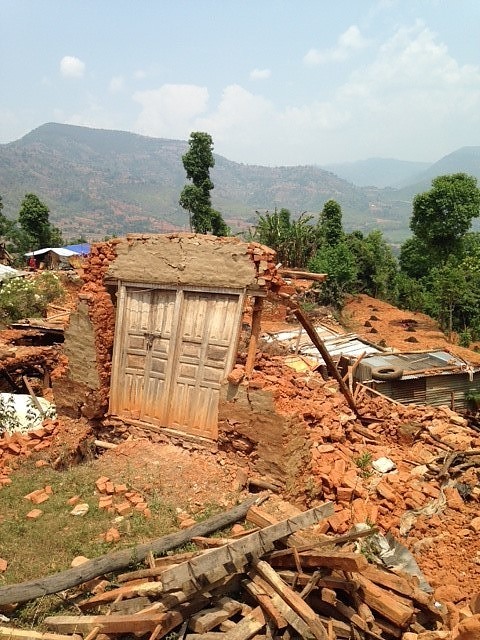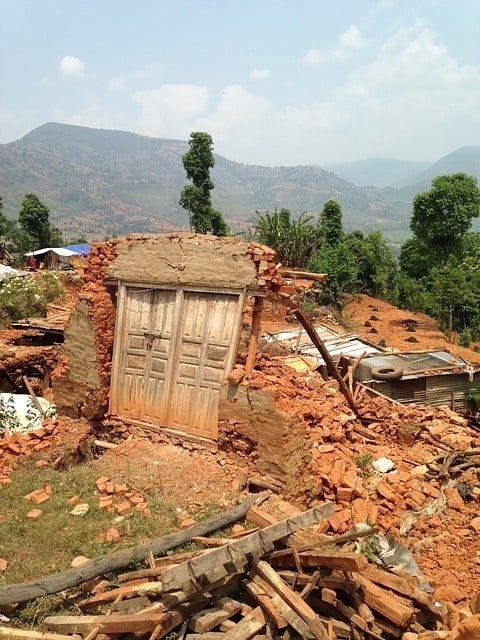 Yesterday, we headed east to the Kavrepalanchok district, about 40 miles from the Tibet border, where future grantee BBP-Paliwar showed us scenes of devastation, resilience and hope. The hike up the terraced mountain to get to Makaitar, a small, rural village, was more difficult than previous trips. We met Pabitra Bika, a mother of four who was widowed because of the earthquake. Her husband, a basket weaver, had stopped at a friend's house while he was out collecting bamboo when the disaster struck. While trying to rescue others, the house fatally collapsed on him.
"If he was at home, it would not have happened," Pabitra told us.
Pabitra tends a vegetable garden and leads the women's group BBP has helped organize in the village. She knows groups like BBP will help with housing, but she was in such a state of shock when we spoke to her that she wasn't sure how to move forward.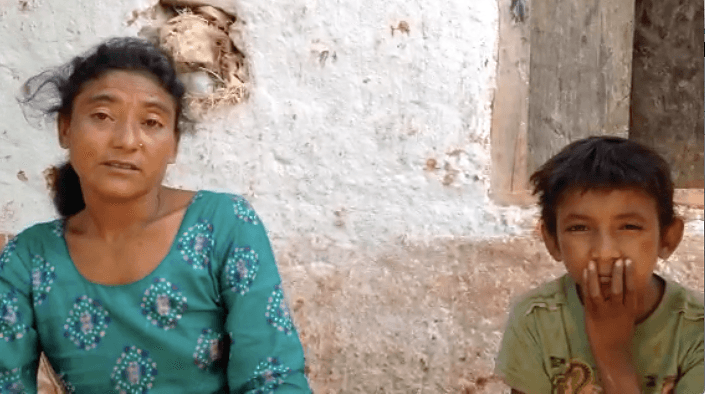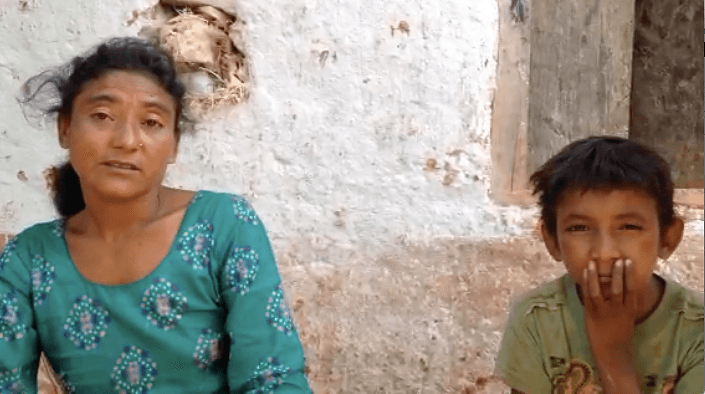 "We don't have a life; we don't have shelter," she said, adding that her children will have to quit school to help support their mother with weaving, gardening and rebuilding. "It's a difficult time. We haven't seen the Army."
The earthquake carved a creek through the village, but Pabitra said she refuses to send her children a few hundred yards away for water because she fears for their safety.
"I can't bear to lose somebody else in my family," she said. "I wish I could have just died [too]."
A few days after she shared this with us, the second earthquake hit. We haven't heard an update about the Bikas yet.
This was the hardest visit we experienced and reinforced for us the importance of prioritizing psychosocial support in AJWS's relief efforts. We also saw the resiliency of the Nepalese people in the smiling face of Dipa, one of Pabitra's daughters, who boasted that—for now, at least—she's still in school.