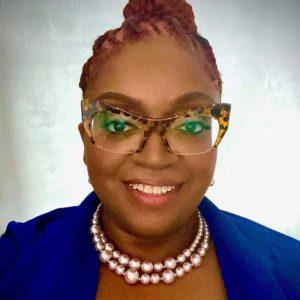 Dionne R. Wiggins
Vice President for People and Culture
Dionne R. Wiggins serves as the Vice President for People and Culture at AJWS. Together with her team, Dionne drives key objectives related to transforming organizational culture, systems, and processes to ensure that they are best in class. Dionne leads the division responsible for strategic human resources partnerships, recruitment, payroll and benefits, labor and employee relations and fosters a culture of care, accountability, and honesty so that AJWS's staff can thrive in a supportive and inclusive environment.
Dionne brings more than 20 years of professional experience in the legal, human resources, and diversity, equity, and inclusion (DEI) arenas. Prior to joining AJWS, Dionne worked for law offices, nonprofits and government agencies, including the law offices of Smigel, Anderson & Sacks, LLP, The New York Foundling, and Birch Family Services. Most recently, she worked at the New York City Department of Education as the Senior Director of Diversity & Personnel Initiatives and served as Chair of the DEI committee for the Special Education Office.
Dionne holds a bachelor's degree in Legal Studies from John Jay College of Criminal Justice (CUNY), a master's degree in Human Resources and Employment Relations from Penn State University, a Juris Doctor degree from Widener University School of Law (Harrisburg), and a Certificate in Conflict Resolution from Cornell University.