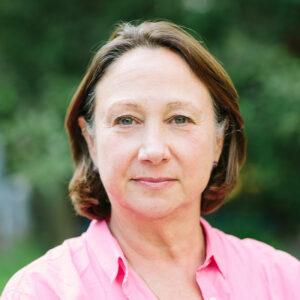 Suzanne Schecter
Board Member
Suzanne Schecter has had a varied career, spending 10 years as an investment manager and another 20 as a TV producer specializing in lifestyle and food-oriented productions. She received her BSc from Boston University and her MBA from Manchester Business School, University of Manchester, England. 
Suzanne currently serves as Chair of the Board of Trustees of Congregation B'nai Jeshurun (BJ), her synagogue on the Upper West Side of Manhattan, where she partners with the President, peer trustees and clergy to lead this 1,800 family-strong spiritual institution. Through BJ, Suzanne became interested in advocating for social justice and human rights, and was introduced to the work of AJWS and other human rights oriented non-profit organizations that she is now involved with. 
Since 2015, she has participated in three AJWS study tours, traveling to Burma, Uganda and Kenya. She believes passionately in AJWS's mission and is honored to be part of their leadership team as a trustee. 
Suzanne joined the AJWS Board of Trustees in 2019.