At 15, Sunita was forced to marry an abusive man. With help from the Azad Foundation in Delhi, she forged a completely new life on her own terms.
Sunita Jaiswal can't remember a time when she was happier. On a Saturday afternoon in her tiny house—set in a sprawling, crowded Delhi slum—her daughters grin and perch along the narrow stairs, bounding up or down to make way for passing guests. Meanwhile, Sunita pours cold soda into steel cups and passes them around, beaming with pride. Her fridge is a hard-won luxury, offering a rare respite from the harsh midday heat.
It's taken Sunita, 29, a long time to get here. She was 15—not much older than her daughters—when she first got married. Her parents didn't have enough money to keep her in school. She dropped out after 8th grade. In Sunita's village, people expected teenage girls to get married—so her parents arranged her wedding. At 17, she gave birth to her oldest daughter, Monika, now 12. Then came Manisha, 10, then Pari, 7.
But Sunita's story didn't proceed the way her parents had planned. Her husband drank heavily; sometimes, he beat her and blamed it on his inebriation. He also drove drunk, until he got into an accident that left him unable to work for months. With no money coming in—and her husband's abuse spiraling out of control—Sunita grew desperate.
"He would not even let me go out of the house on my own," she said. "He sometimes threw me out of the house at night, along with my kids.
"I gave him 20, maybe 25 chances … But he just would not stop drinking."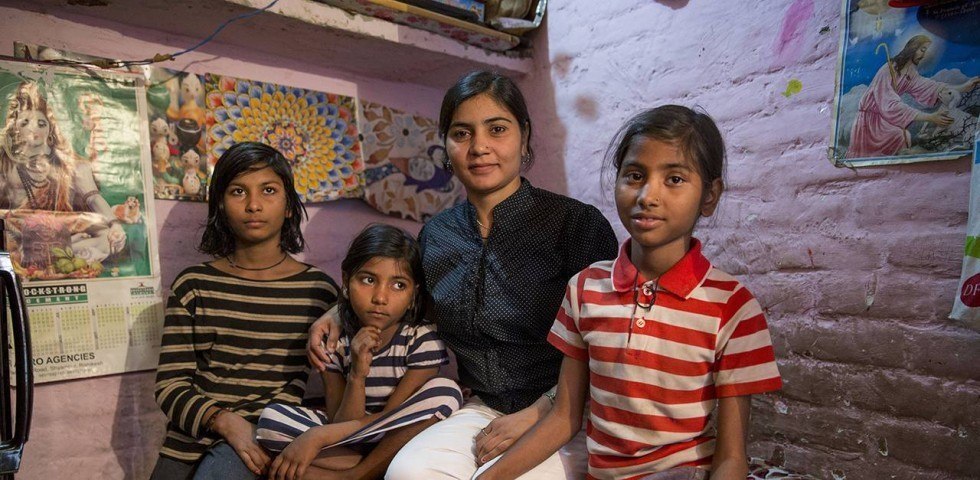 One day, Sunita saw an advertisement recruiting women drivers. It came from the Azad Foundation, an AJWS grantee that trains low-income women with limited education to become professional drivers. The goal is to expand career options for these women, helping them break into a traditionally male profession. For Sunita, the program promised a level of freedom and earning potential that had long seemed out of reach. She called Azad right away and signed up.
But her parents opposed the decision, insisting that driving was not a proper job for a woman. They pressured her to stay at home, to be patient with her husband's abuse and alcoholism. She kept going to Azad anyway.
"This was my dream," Sunita said. "[My parents] said things … But my work was to hear it, and then just ignore it. I did not lose hope."
As Sunita learned to drive, she also took lessons on everything from women's rights to self-defense. Her growing sense of independence came with a fading tolerance for her husband's harmful behavior. She turned to Azad staff for advice when the beatings continued. Unlike Sunita's own parents, who urged her to return to her husband, Azad told her she could file a report with the police. She did, and started seeking a divorce.
Finally free, Sunita faced the challenges of supporting her children on her own—but she eventually found a job as a private chauffeur. A family hired her to take their little girl to school and to music and dance classes every day. Her new employers were kind, and she grew close to Amia, the little girl she transported from place to place.
While Sunita's parents initially stopped talking to her after the divorce, they eventually came to accept her newfound independence. And with her new income, she was able to cover school fees not only for her own children, but also for her younger brother and sister.
Sunita's work with Azad also led her to something unexpected: a new partner. One morning, near the end of her training program, she was on her way to class. A man who followed the same route to his factory job asked where she was headed.
"Slowly, slowly, we started talking," Sunita said. "And then we became friends, and then we got married."
Ramchandra, her new husband, is nothing like her ex. She sometimes blushes when she talks about him—and she says he believed in her at a time when no one else did.
"He said, 'I would not stop you from doing anything,'" Sunita said. "This is what I liked the most about him. There are very few people who actually support us and help us go forward in life."
Today, Ramchandra lives with Sunita and her three girls. In the mornings, he helps make meals for the day, chopping up vegetables as Sunita makes chapati.
In the future, Sunita's looking forward to making sure that her girls get the education and opportunities that she missed out on as a teenager. Asked what she's most proud of, she smiles and talks about her girls, her independence—and her house, which Sunita purchased a couple years ago, drawing on her salary and loans from friends.
"Even if it is small," she added, "it is mine."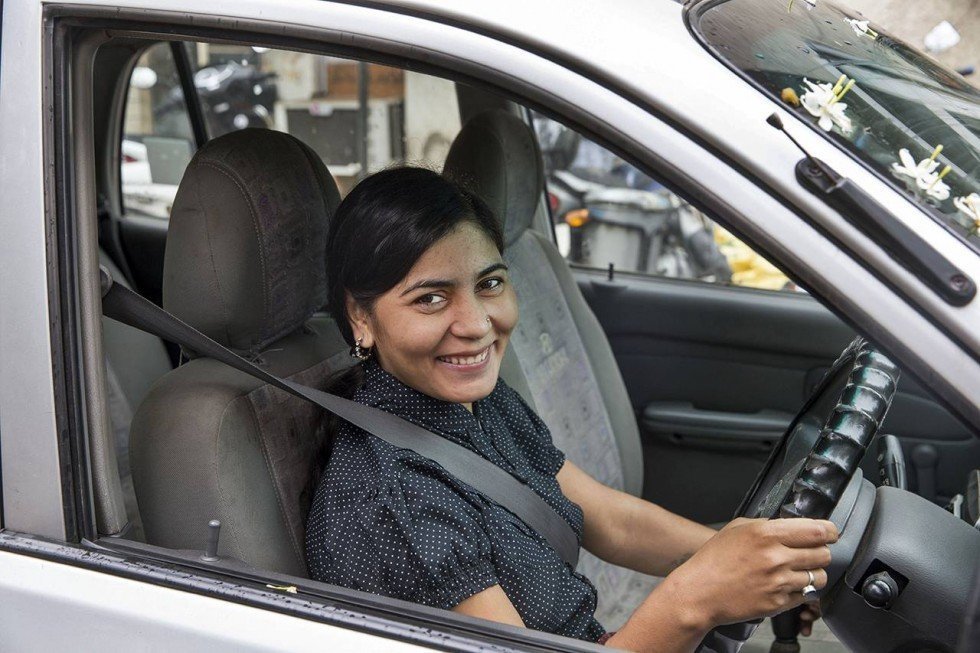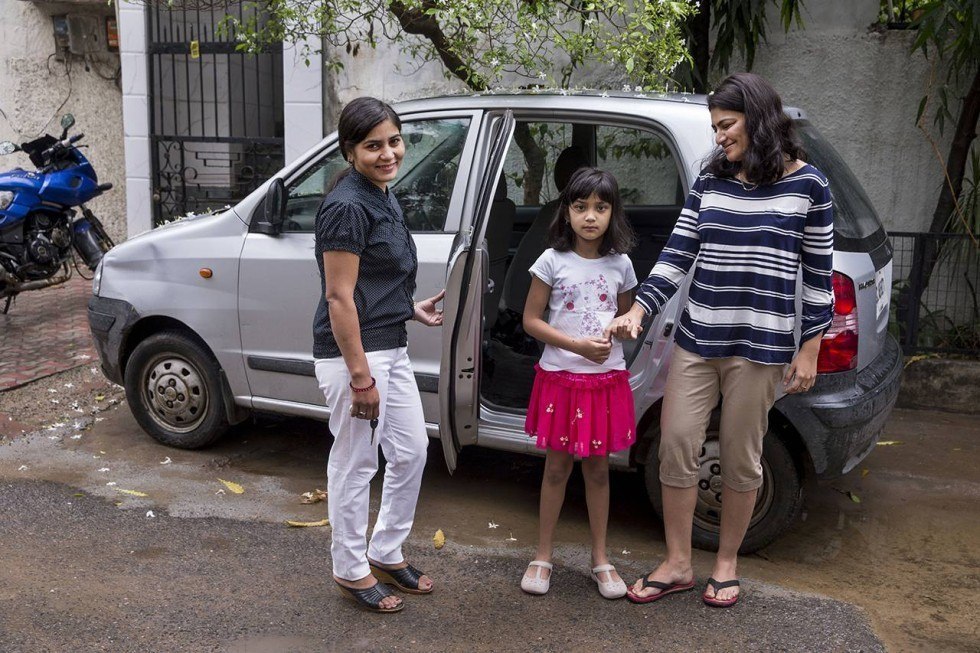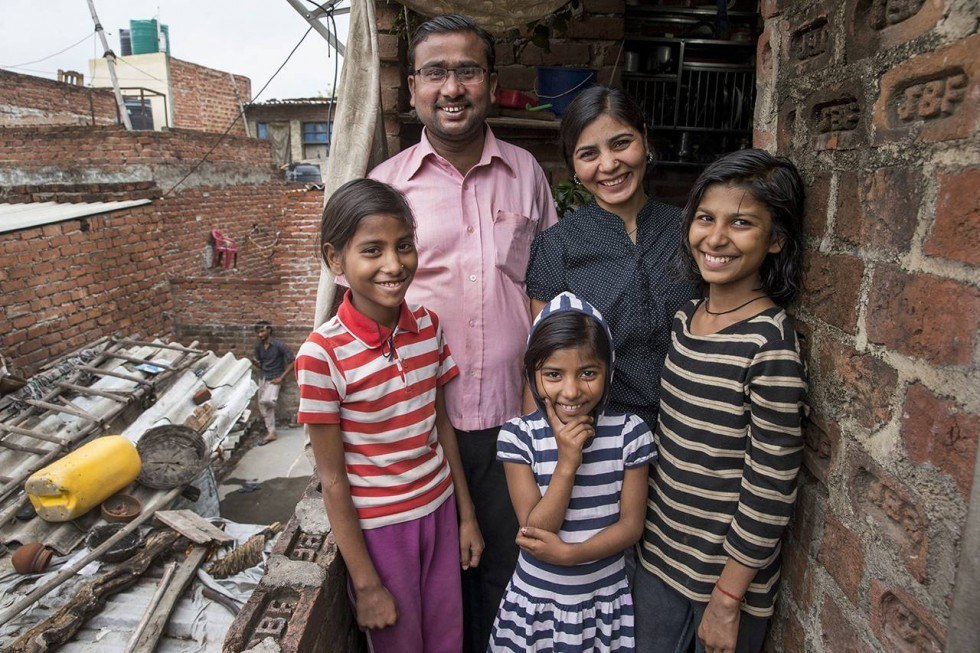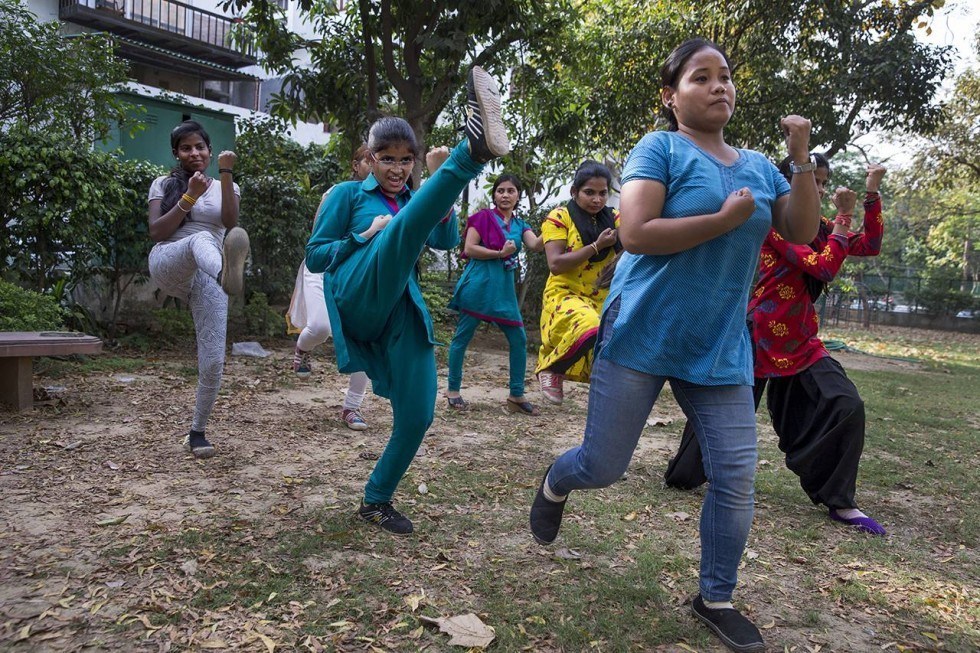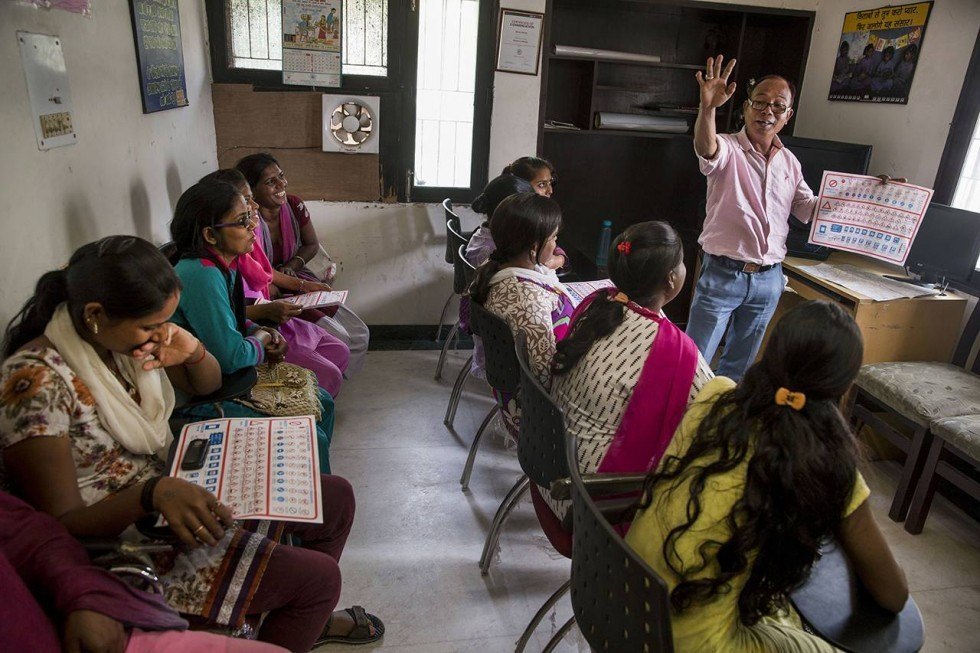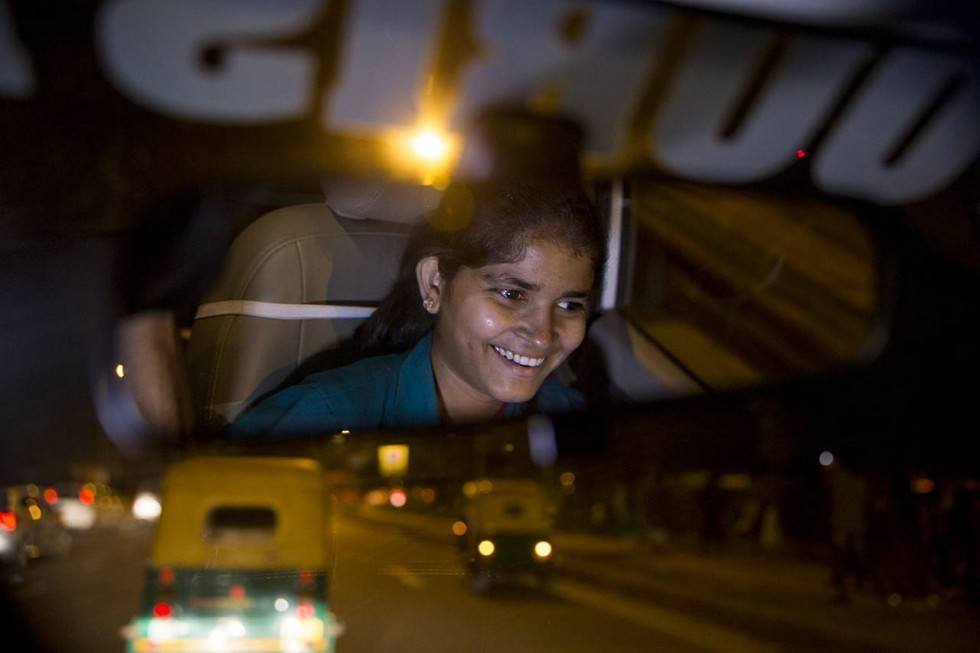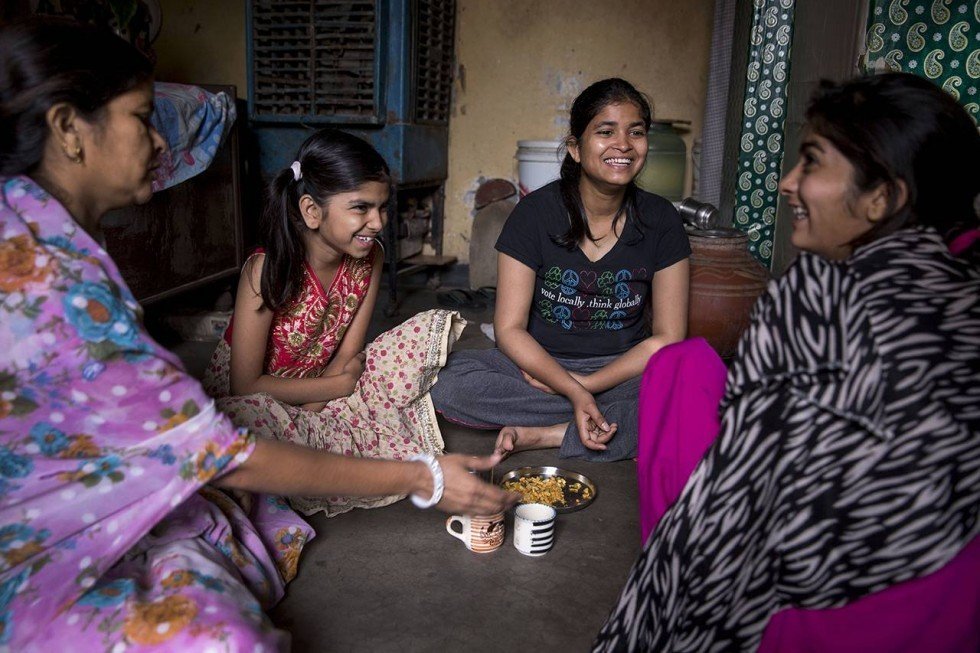 Previous
Next
To learn more, visit our Ending Child Marriage section to see videos, photo slideshows, stories and original research related to AJWS's work on child marriage in India.
Text by Elizabeth Daube. Photographs by Jonathan Torgovnik.