In Kenya, seven women die every single day from complications related to unsafe abortions — conducted at home or in backstreet clinics, often using dangerous methods like knitting needles or bleach. This astounding figure, far higher than the global average, is directly correlated to a simple fact: while abortion is a constitutional right in Kenya when there is a risk to the pregnant person's physical, mental and social health, the Kenya's Ministry of Health has not provided guidelines that allow people to claim these rights — preventing them from accessing safe, legal reproductive healthcare.
"It's sad that we have to fight for rights already guaranteed in the constitution, but we will not tire until all women can access reproductive health services," says Jedidah "Jade" Maina, Executive Director of Trust for Indigenous Culture and Health (TICAH), an organization AJWS has supported for many years. "I am a woman. It just makes so much sense to fight for my own rights."
Under Jade's leadership, TICAH is pushing the Kenyan government to implement and enforce its abortion policies, cut down on the social stigma women face when seeking an abortion, educate women and girls about their reproductive rights, and create a more open, equitable society free of sexual violence.
For the past decade, the government has continually shifted and reversed its abortion policy, making it nearly impossible for average Kenyans — and even doctors — to understand these laws and how they should be implemented, leading to high rates of unsafe abortions and thousands of preventable maternal deaths. In this climate of misinformation, TICAH plays a vital role in helping women access the services guaranteed to them by law.
When 21-year-old Alice (whose name has been changed to protect her identity) became pregnant, her partner refused to acknowledge the pregnancy and she knew she could not support a second child alone. But it wasn't clear to her whether or not she was eligible for an abortion. Her social worker in her Nairobi community referred Alice to safe spaces where she could get information on reproductive laws. TICAH supplied all the information that she needed and was able to make a safe, healthy and informed choice. "Us in the community; we don't know what happens up there [in the government]," said Alice. "TICAH took me through what the laws say. I didn't know how to do this alone."
Government Disagreements Spell Danger for Pregnant People
The truth behind Kenya's laws on abortion, and how they are implemented, could confuse even the most informed.
In 2012, Kenya's Ministry of Health issued a standardized set of guidelines for health professionals to evaluate if a pregnant person meets the constitutional parameters for a legal abortion. But in 2013, the Ministry withdrew these guidelines and publicly banned training healthcare professionals on abortion services altogether. This led to mass confusion — and spiking rates of unsafe abortions.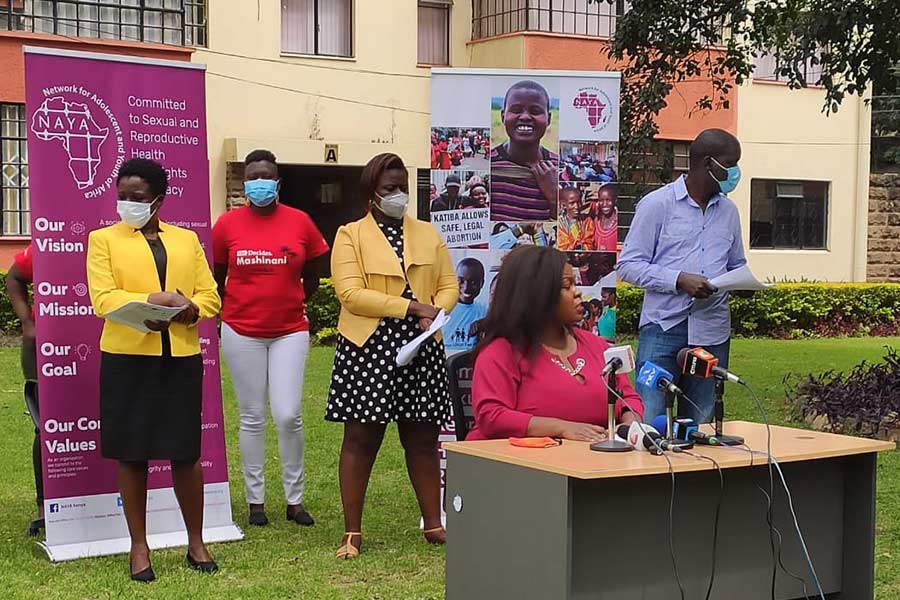 In 2019, TICAH played a pivotal role in securing a groundbreaking decision of Kenya's High Court that overturned the Ministry's ban, and obligated the government to allow medical schools to train abortion providers, and ensure that clinics could access essential medicines and equipment to provide safe abortions and post-abortion care in all public health facilities.
But unfortunately, this landmark decision has not been implemented or publicized across Kenya, allowing the confusion over the legality of abortion to continue. Pressure from the anti-choice groups, TICAH believes, have further delayed the government's implementation of the law. Doctors and medical clinics are often caught in the crosshairs.
"Many doctors turn people away because they are scared to provide an abortion even when it falls under the legal provision," says Jade. As a result, many women feel they've got no option but to seek an abortion outside of an actual medical facility.
TICAH will not back down: in partnership with other civil society organizations, its team is petitioning the Ministry of Health to implement the High Court's decision nationwide.
"We continue to push, and to stay vigilant and put pressure on the Ministry of Health. I hope that we'll be successful in this quest," says Jade.
Success, she says, would be a Kenya where, "a woman who needs services could freely access safe abortion and post-abortion care in both government and private facilitates," says Jade. "This will reduce the rate of unsafe abortions in the country, and significantly reduce maternal mortality."
Promoting Holistic Healthcare and Fighting Stigmas
Beyond their tireless advocacy over national access to safe abortions, TICAH's work with women and girls continues to have a profound impact in their community. From sexual health and nutrition education to art therapy and vocational training, TICAH supports women to seize opportunities, make informed decisions about their bodies and pursue the lives they choose.
For Alice, getting factual information was just beginning. TICAH has helped her choose a contraception method, and she has since enrolled in a small business course they run.
"TICAH made me believe in myself again," says Alice. "I now know that I have power, that I can make good decisions for me and my child and that I can be somebody in this life. It can be challenging, and sometimes I am stuck, but I forge ahead."
TICAH is also tackling abortion stigma within communities. They've launched social media campaigns educating both girls and their parents about the importance of comprehensive sexual education, and are advocating for the Ministry of Education to update school curriculums to include sex education.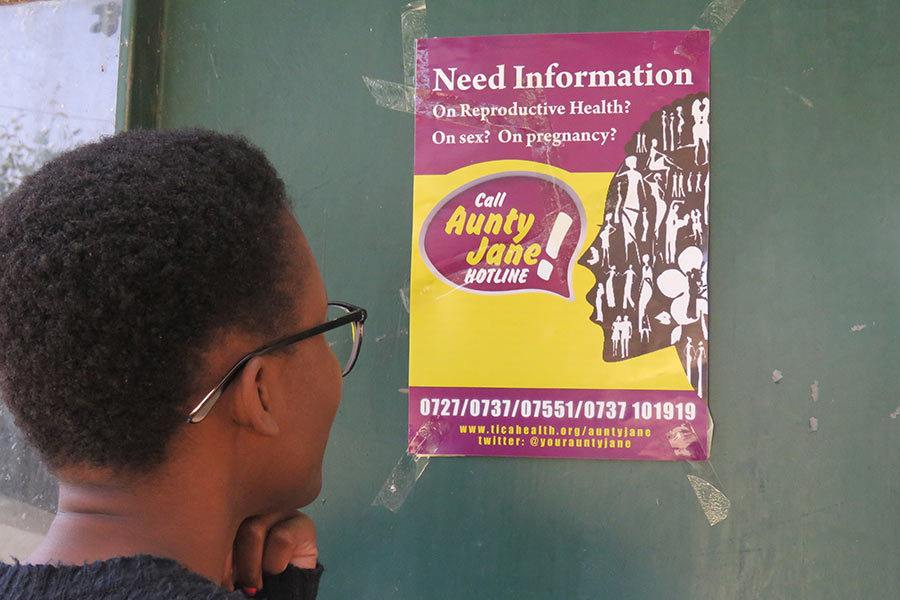 The team also runs a reproductive health phone line — the Aunty Jane Hotline — for women and girls to call and ask questions they may be too ashamed to ask to educators, parents or peers. The hotline always helps callers find qualified, non-judgmental and vetted reproductive healthcare providers closest to them.
Their approach is holistic — while advocating for safer policies, they are also working to change hearts and minds in their own communities. In fact, that's what brought Jade to TICAH in the first place.
"TICAH is willing to have the whole conversation — the good, the bad, the taboo," she said. "We found ways to create safe spaces for these conversations. We look at sex from a positive angle. Not just discussing diseases and violations, but also safety and pleasure — it's all connected."