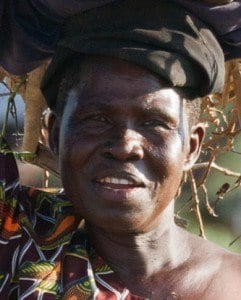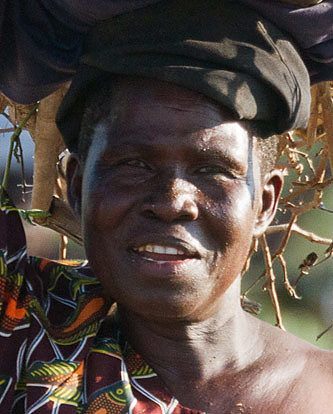 Grace is the mother of seven children. She lives in Democratic Republic of Congo, a country rife with ethnic conflict that has been called "the rape capital of the world" by U.N. officials. In addition to the vulnerability of being a woman in a war-torn region, Grace and her family are Pygmy, an ethnic minority that experiences acute stigma, discrimination and violence from the neighboring Bantu tribe. Grace lives in constant fear of violence on two fronts—because of her gender and because of her ethnicity.
Additionally, her family lives in dire poverty. To support her children, Grace works as a porter for a few pennies each week. Because this job doesn't meet her family's needs, Grace must earn extra money selling fire wood she collects in a nearby park, an extremely dangerous job for a Pygmy woman. "Women are often sexually assaulted when they go to the park, so I need to be careful," Grace said. "I can also be arrested by the park keepers, or I can be mugged by robbers and other bandits."
Fortunately, Grace and other Pygmy mothers are mobilizing to fight for their right to live free of violence. In partnership with an organization called Hope for Indigenous People, supported by AJWS, Grace is facilitating discussions between Pygmy leaders and Bantu leaders in order to promote peaceful coexistence. "It is going to take time for us to break barriers," Grace said. "But we want to control our own destiny and support our children—just like other mothers."
Supporting women like Grace is the goal of the International Violence Against Women Act (IVAWA), a piece of legislation recently introduced in the U.S. House of Representatives. IVAWA would make sure that U.S. aid dollars are allocated to local groups like Hope for Indigenous People. It would ensure that there is a special focus on under-reported forms of violence against ethnic minorities like the Pygmies and other marginalized groups, which are particularly vulnerable to abuse. Lastly, IVAWA would put the full force of the U.S. Department of State behind Grace and women like her worldwide by making it a top U.S. diplomatic priority to stop violence against women and girls, particularly in countries like the DRC, where rape is a national crisis.