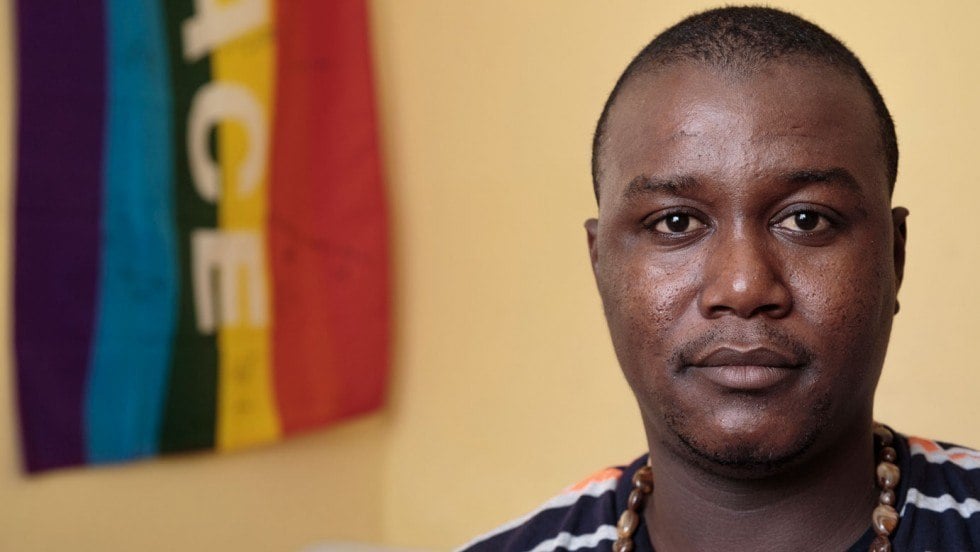 Homophobic hatred sizzled in Haiti's streets last summer. Religious leaders marched throughout the country to protest same-sex relationships and stir up anti-LGBT sentiment. As these extremists launched a vicious campaign, Haiti's small, but growing number of advocates for LGBT rights—like the aptly named AJWS grantee Kouraj (Courage)—spoke out. Kouraj's members reached out to news media to draw attention to the crisis, calling for equality and an end to the attacks and hatred.
Anti-gay extremists responded to Kouraj's actions with a litany of threats and harassment. In November of 2013, their threats turned violent: A group of men armed with guns and machetes broke into the Kouraj office, assaulted two of the organization's members and robbed them while hurling anti-LGBT slurs.
When Kouraj's founding members formed their nonprofit group in 2011, they knew they would be facing serious risks. It takes grit to come out as LGBT in Haiti, let alone to publicly respond to homophobia. The group aims to empower gay and transgender Haitians to insist on acceptance in their own society and stand up for their rights.
Creating a culture that embraces LGBT people
Kouraj's members are up against formidable opponents. Most Haitians affiliate with the Roman Catholic Church—and, despite recent LGBT-friendly comments from Pope Francis, local church leaders have vociferously denounced LGBT people as immoral. In the wake of the 2010 earthquake, some church leaders even accused LGBT Haitians of causing the disaster—bringing divine punishment to the country as a result of their "sins." Fearing isolation and discrimination, LGBT people in Haiti are rarely open about their sexual orientation or gender identities.
Discrimination against LGBT people in Haiti plays out in less obvious ways, as well. After the earthquake, some of the international aid agencies operating displacement camps distributed food exclusively to women, assuming that they would distribute the food to their male partners and children. While this plan admirably intended to empower women, its architects never considered that it would exclude gay men and others who did not have wives or girlfriends to share food with them. For reasons like this, LGBT people often face challenges accessing resources in the camps.
Kouraj is trying to shift Haitian cultural attitudes on LGBT issues. It brings LGBT people together to discuss their concerns, raises awareness about LGBT rights in the wider community and sparks public debate about the stigma surrounding same-sex relationships. The organization is even working to neutralize the impact of derogatory terms lobbed against LGBT people. For example, Kouraj members have reclaimed masisi, a Haitian Creole slur for LGBT people, to "transform this insult into pride."
Despite the risks they face, Kouraj members continue to speak up for their rights. Their movement is slowly but surely gaining momentum. Just a few years ago, the organization received only limited support from international funders–but today, they have broad support. In November of 2013, they brought together six major NGO allies to publicly respond to Haiti's LGBT rights crisis.