Flor Gonzalez never imagined that at the age of 27, she would be running a national organization advancing some of the most progressive agendas related to sexuality and health in her country. But when Rutilia Jiatz, director of a Guatemalan youth group with which Flor was involved, was hurt in a near-fatal car accident in 2013, Flor made a pledge that changed the course of her life.
"I sent Rutilia a text saying, 'I'm not going to let the organization fail, I'll take charge,'" Flor recalled. "That was a promise, and I felt committed."
Three years later and good to her word, Flor is still with Red de Jóvenes para la Incidencia Política (Incide Joven), now serving as its director. An AJWS grantee since 2006, Incide Joven is empowering Guatemalan youth to become vocal advocates for social justice issues that affect their lives—especially the lack of information and services around issues of sexuality, pregnancy, abortion, sexually transmitted diseases and gender-based violence.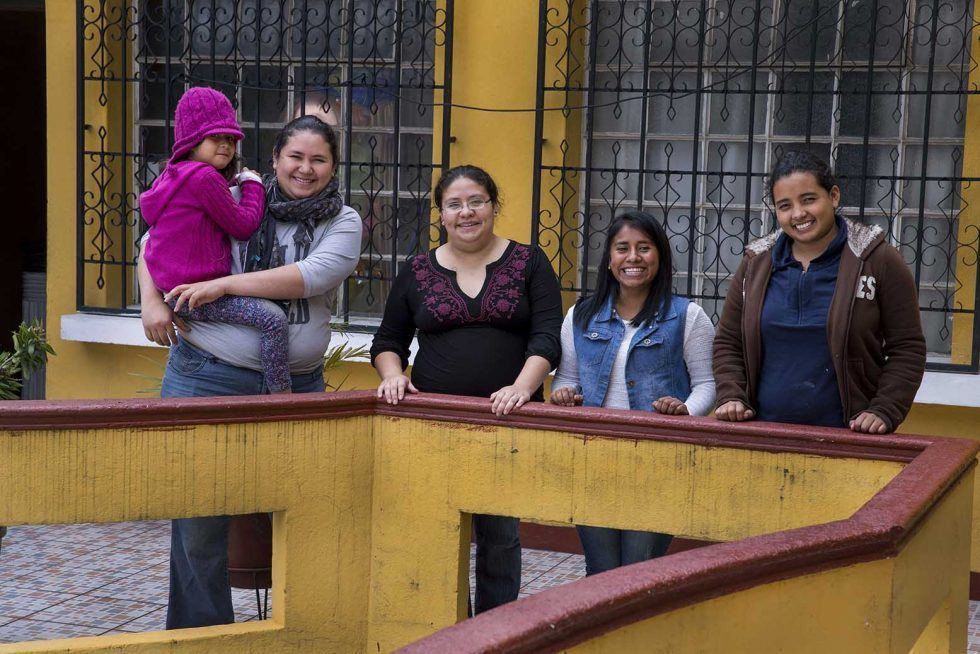 "Last year, there were more than 60,000 recorded births to mothers between the ages of 10 and 19, including 5,000 births to mothers between 10 and 14," Flor told AJWS in early 2016. According to Flor, these statistics typify the problems young people are facing in Guatemala, where birth control is taboo, abortion is illegal, 44 percent of women become mothers by the age of 20, and many youth lack information about their bodies—challenges Incide Joven works to tackle through a combination of education and advocacy.
Shedding light on sexual health for youth left in the dark
Members of Incide Joven believe that if young people are given access to comprehensive sexuality education and birth control, rates of a number of public health problems will fall, including sexually-transmitted diseases, early marriage, teenage pregnancy and maternal deaths resulting from unsafe abortions. But in a country where conservative Christian beliefs continue to dictate how people are—or are not—educated about sexual and reproductive health, the group has its work cut out for it.
Despite the challenges, in the 10 years since its founding, Incide Joven has made impressive strides in making sex ed accessible for young people nationwide by successfully advocating to Congress and the Ministries of Health and Education. Meanwhile, its youth network now reaches nine of the country's 22 departments, where more than 100 Incide Joven-trained leaders bring potentially life-saving information about sexual health and rights directly to the young people who need it.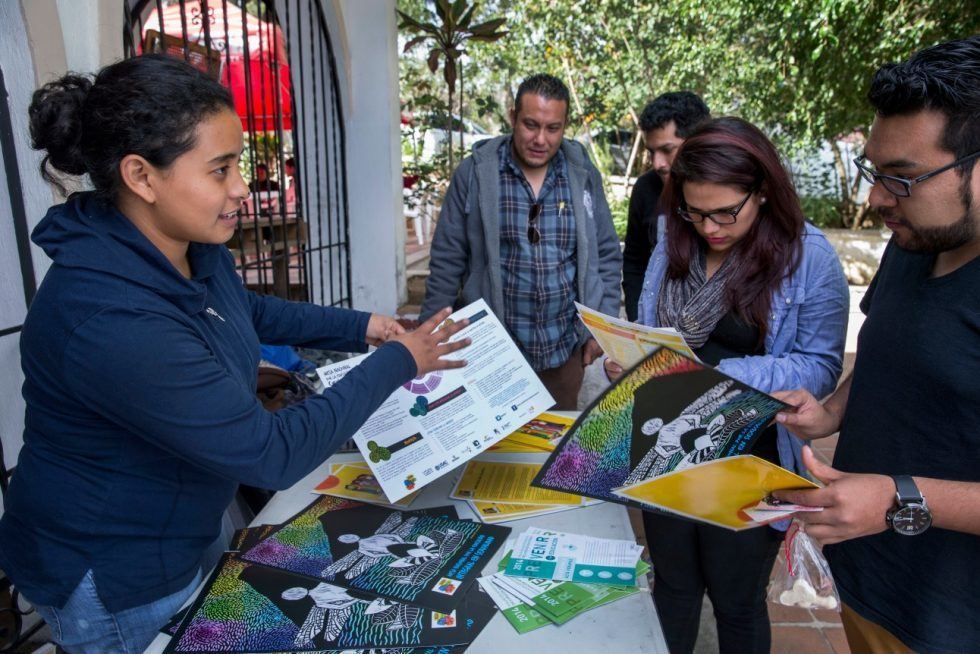 "Parents can't teach their kids sexual education because they never had it; teachers can't because they never had it either," explained Flor. Incide Joven fills this gap by supporting peer-to-peer outreach and education.
While members of Incide Joven are conducting their sex-positive outreach in communities, staff in Guatemala City are vigorously campaigning for the national government to make sexuality education standard in the classroom, and to pass legislation that creates greater access to birth control. They are up against powerful forces that oppose these progressive reforms—especially the Roman Catholic Church and fundamentalist religious groups.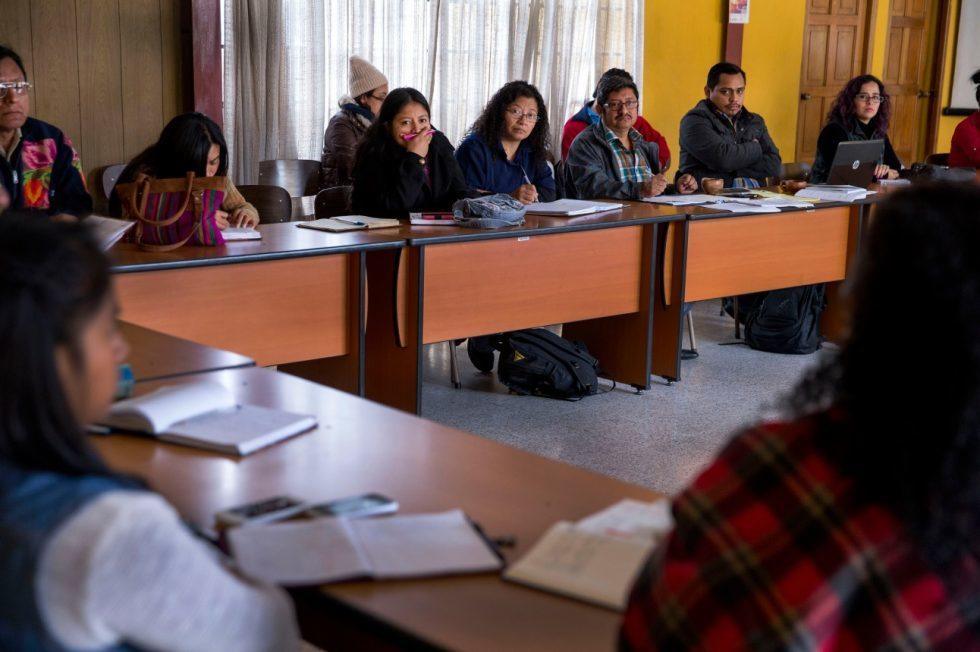 The battle of the bill
Incide Joven and the Roman Catholic Church and its conservative religious allies are currently at odds over a Youth Bill pending before Guatemala's Congress. The bill would create a national Youth Secretariat to deal with all issues affecting children and adolescents. Congress shelved it for a decade after previous attempts to pass it failed, only to revive it in January 2016 thanks to intense advocacy by two of the youth groups that initially introduced it.
The reintroduction of the bill was a call to action for Incide Joven, as the draft failed to include sexuality education. The organization immediately mobilized allies, including those in the women's movement, and formed a coalition of 44 groups to press for the bill's passage and ensure that it would sufficiently meet the needs of youth vis-à-vis sexual health and rights. Their calls for change were heard: After a press conference where Incide Joven and its allies demanded revisions, Congress inserted language upholding science-based sexuality education into the document—a major advocacy victory.
Circumventing roadblocks
Incide Joven's progress emboldened its opponents. Hearing news of the addition of sex ed to the bill, the Roman Catholic Church demanded that a "pro-life," anti-abortion statement be added to the document, as well. Incide Joven and its allies are advocating vehemently against this addition, keeping up their pressure for a bill that empowers Guatemalan youth to have the information and agency they need to make informed decisions about their sexuality and reproductive health.
Through a combination of verve and ingenuity, Incide Joven has overcome similar obstacles before. In 2008, following tireless advocacy by Incide Joven and like-minded groups, Guatemala's Ministry of Education created an office on Gender and Cultural Diversity that would oversee sexuality education in schools. When the Catholic Church blocked the initiative, Incide Joven and its peers found a work-around. The groups convinced the national university to include the topic in its curriculum for training high school teachers, thereby equipping a generation of future educators with the information they need to help their young students lead safer, healthier lives. It's just one example of Incide Joven's persistence, ingenuity and dedication—qualities that make AJWS proud to support them.