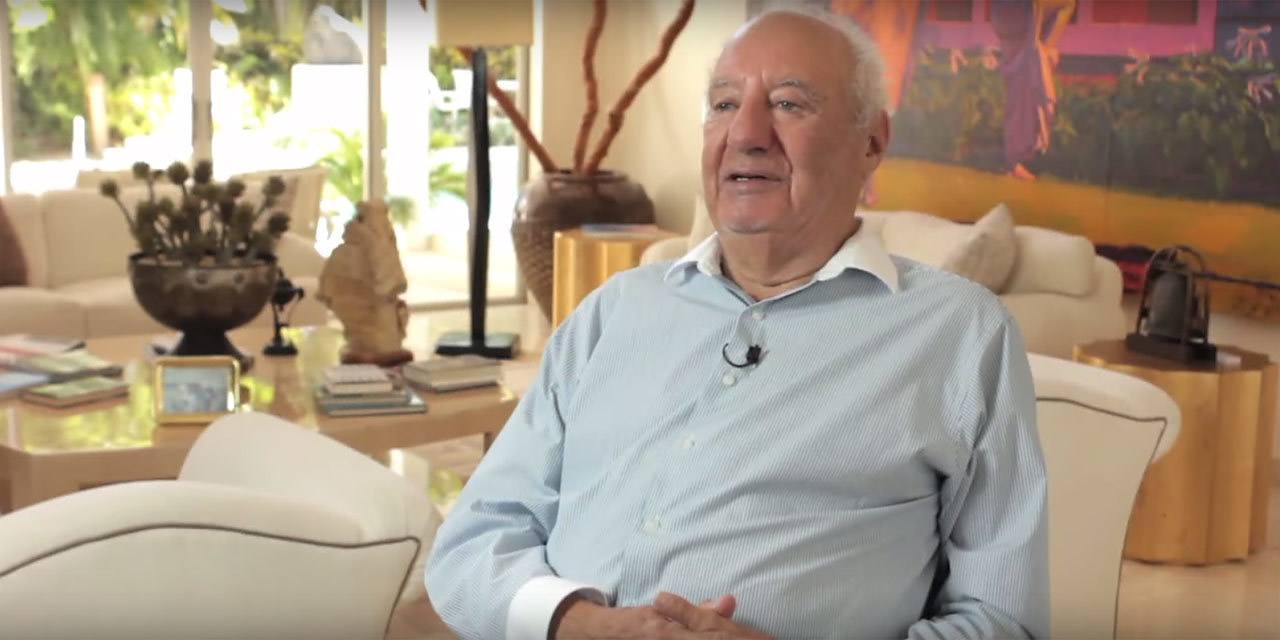 American Jewish World Service (AJWS) mourns the passing of our beloved founding donor, Larry Phillips—a visionary philanthropist who brought the dream of a Jewish organization dedicated to ending poverty and promoting human rights alive.
Phillips was the descendent of a classic Jewish American dream story—his great grandparents launched a small pushcart business, which grew each generation and is today the major fashion conglomerate Phillips-Van Heusen. Phillips used this legacy with generosity and compassion to extend the promise of a brighter future to millions around the world.
As a young CEO in the early 1980s, he had a strong Jewish identity and a natural humanitarian impulse. He joined the board of an international relief organization, yet felt isolated as the only Jewish trustee. He also noticed groups of other faiths doing global humanitarian work and wanted to see American Jews do the same.
"Part of the Hebrew tradition is that you're supposed to spend a part of your life trying to repair the world," Phillips explained. He dedicated the following years to this higher calling.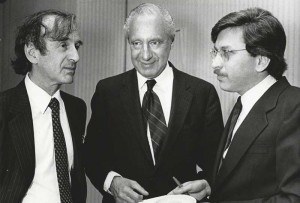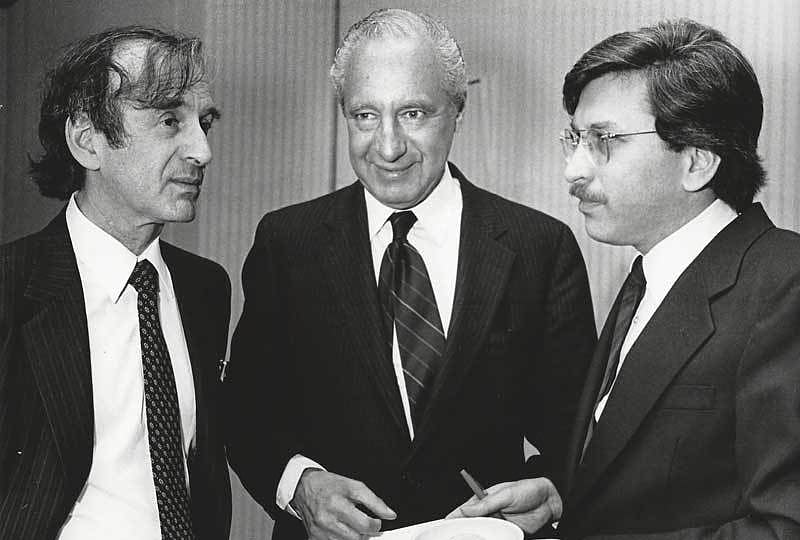 In 1985, he collaborated with Lawrence Simon, today a prominent professor of international development at Brandeis University, and launched a new organization called American Jewish World Service. "We owe our existence today," says AJWS president Ruth Messinger, "to their passion, compassion and dedication to applying Jewish values toward building a more just and equitable world."
Phillips served as AJWS's earliest financial investor and first board chair. "It took a great deal of time," Phillips said. "We slowly recruited dozens and then hundreds and then thousands of people who were interested in the cause philosophically and then monetarily."
As AJWS grew, it began to send aid and support to some of the poorest countries in the developing world. With Phillips' seed money AJWS was able to fund organizations creating economic opportunities for the "untouchable" Dalit caste in India; respond to the 1986 volcano disaster in Colombia; and promote new technology and methods for safely storing grain that helped small-scale farmers worldwide save their crops to stave off hunger. We are deeply indebted to Larry Phillips for laying the foundation for all of our work in the 30 years since.
In a video tribute created by AJWS, Phillips recalled that he was particularly proud that his organization distinguished itself from other humanitarian groups by supporting local people to create change—and doing so proudly and publicly as a Jewish organization, inspired by the obligation to repair the world—tikkun olam.
"This was funded by Jews primarily… but the work in the field was done by local people, and that's what became important," he said. "It's not something you could impose from the outside. Working together with the people in the U.S. and the local people in each of those countries helped spur the idea and spurs it to this day."
Throughout his life, Phillips remained a generous supporter of AJWS and served for many years on our board of trustees. He saw the world's most pressing challenges as opportunities to apply his compassion and help others, and was never deterred by the enormity of the task.
"There is so much more hunger and poverty in the world," he said. "We haven't scratched the surface, but we've had, I think, considerable success."
"Many philanthropists hope to make a difference," says Ruth Messinger. "But Larry truly did. When he founded AJWS he didn't just start an organization. He called for American Jews to come together to build a movement. Today we will continue to build our movement and respond to disasters, aid refugees, fight persecution and overcome poverty in his memory."
Join us in honoring Larry Phillips by watching this video testament to his leadership and generosity.