In early November 2020, Hurricane Eta tore through Guatemala's Caribbean coast and on to the north-central region of Ixcán, leaving many communities that AJWS supports in tatters. Just two weeks later — communities still reeling from the carnage of Hurricane Eta — disaster struck again when Hurricane Iota slammed into the same areas, leading to even more catastrophic damage. Now, a year after this series of destructive natural disasters, rural communities in much of Central America are not only rebuilding — but planning for a safer future.
In the immediate aftermath of this dual disaster, AJWS sent emergency support to grantees in Guatemala and Nicaragua whose communities were most affected by the storms. Among those grantees, longtime AJWS partner Puente de Paz (PDP) sprang into action to provide medical supplies and food to 85 Indigenous communities affected by severe flooding in the Ixcán region.
PDP partnered with another AJWS grantee, Association of Communities for Development and the Defense of Land and Natural Resources (ACODET) — an umbrella organization that supports the joint efforts of 38 rural Indigenous communities — whose members collectively decided who was most in need of aid.
Today, more than a year later, the work of these organizations has allowed Guatemalan families in Ixcán to return to a sense of normalcy. Homes and shelters have been rebuilt; access to clean water has been restored. After a year of careful planning and construction, families are able to breathe a sigh of relief that their possessions and homes will no longer be at the mercy of the next storm that barrels through their communities. PDP photographed these families and community members and their new homes in this remote region of Guatemala. Meet a few of the people and families who are now on the road to recovery.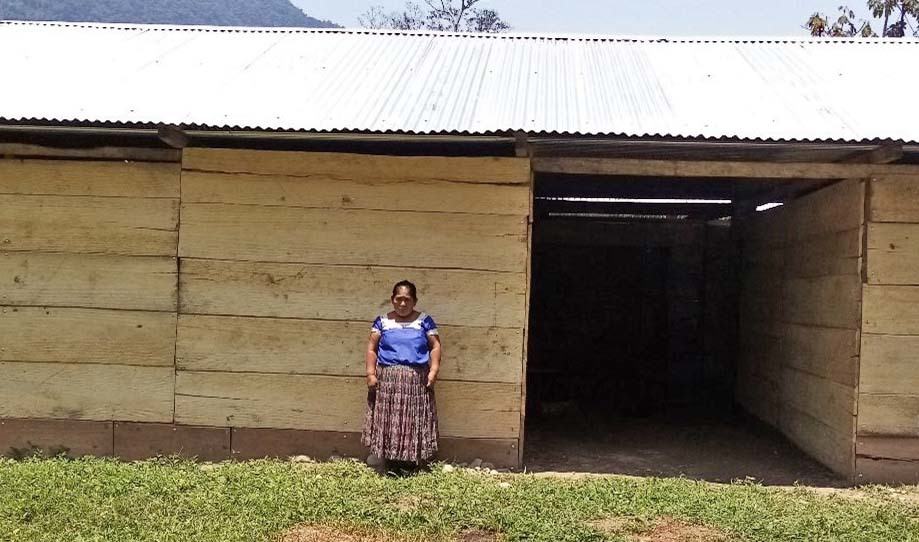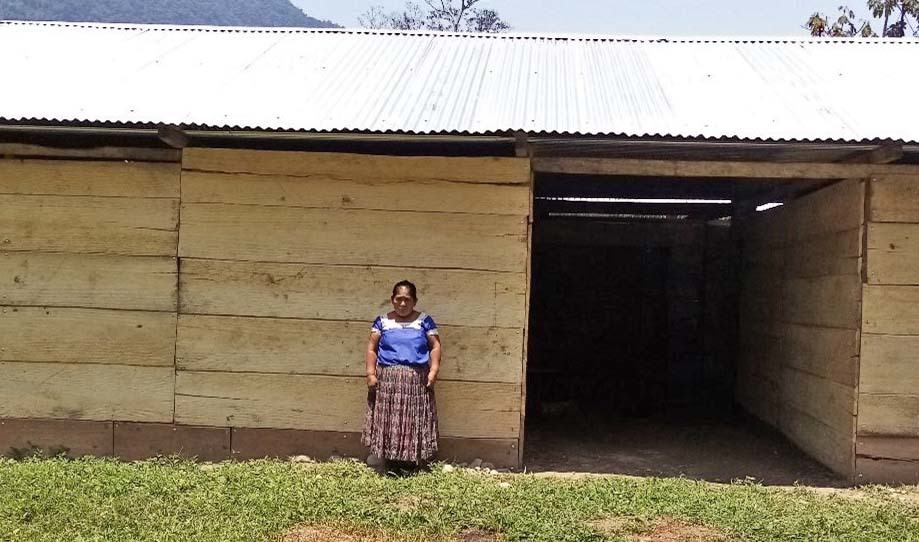 Collaborative community reconstruction
The extreme weather of Hurricanes Eta and Iota left houses and roads destroyed, and communities torn apart. While their rapid emergency response provided food and medical supplies to those in immediate danger, PDP could only assess the damage to homes and communal spaces once the waters had receded. PDP and ACODET established a coalition of local community leaders that determined every structure they would restore — from individual homes to shared public infrastructure. With an eagerness to rebuild quickly and well, most villages "provided labor, sand and trees for wood, and worked to transfer materials from the piers to the work sites," according to PDP leadership.
Indigenous communal leaders pitched in, applying their expertise to make certain that the most durable building materials and the most efficient funding plans were used on these projects. According to PDP, "these authorities participated in the preparation of budgets, quotations and purchase of construction materials, to ensure the quality and efficient use of funds."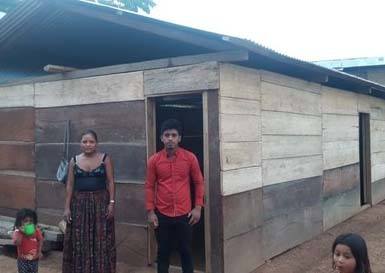 The road to repair
Working together, their communal efforts yielded impressive outcomes. In eight months, PDP and volunteers from each village have rebuilt 15 houses in two different communities. In Playitas Copón, Uspantán, buildings collapsed when the hurricane rains caused a massive overflow of the local water source, the Copón River. PDP and local community members were able to rebuild three homes that were most damaged by the flood waters.
After a landslide crushed the homes of 12 families in the La Bendición community, PDP's team and local residents created a resilient solution. PDP hired local construction workers to move the existing structures to higher ground to protect the families in the event of another environmental disaster.  PDP leaders explained that the "construction was done in phases, first the six most uninhabitable houses and then the other six."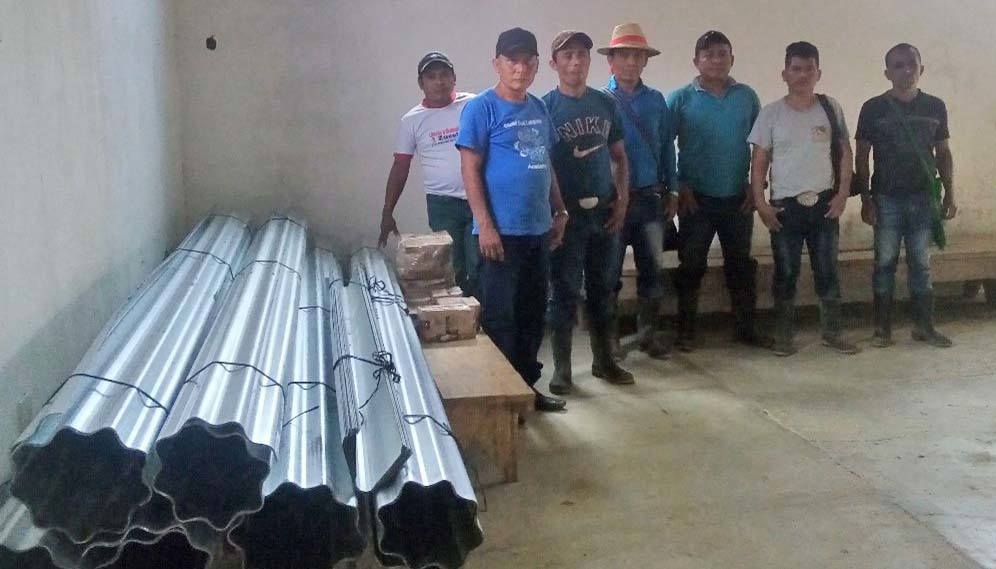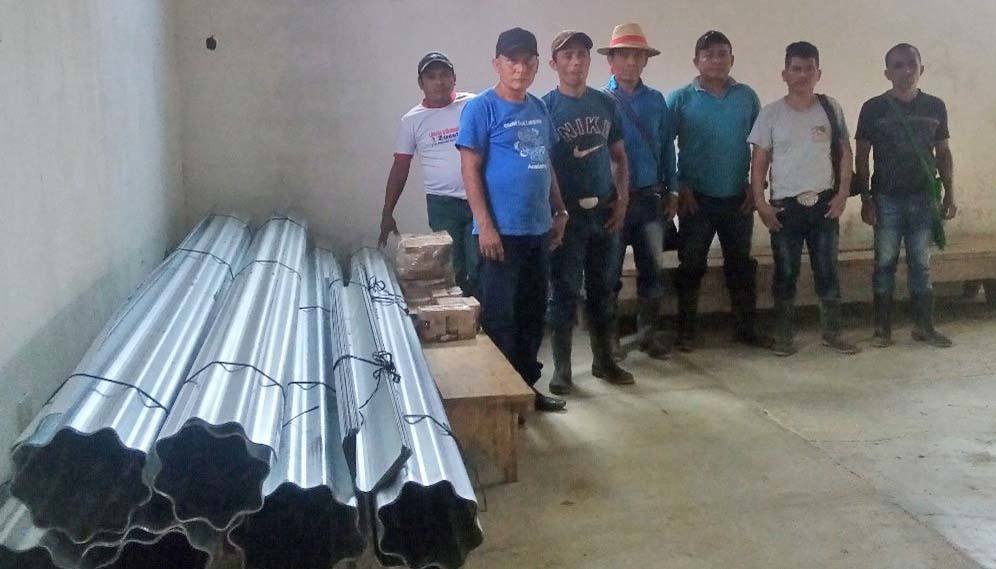 From Contaminated Water Source to Long term Solution
While destroyed homes presented one challenge that affected many families, polluted water plagued entire communities. Through a major infrastructure project in Sa'pens, PDP was able to provide a dependable water source in an area where local water supplies became polluted by the storm. Historically, residents of the town consumed rainwater and walked over 1.5 miles to the nearest water source, the Chixoy river. The flood waters of Eta and Iota changed all that. They contaminated the river, rendering it undrinkable.
In an effort to provide a reliable and clean water source for the community, PDP and a collective of volunteers successfully approached the nearby Milagro de los Copones community, requesting access to their water source to use for this project. PDP was able to oversee construction of a water pipeline that reconnected the families of Sa'pens to clean, dependable and consistent drinking water.
The teams were heartened by the overall solidarity that collaborative repair efforts could bring. "This form of solidarity and communal work motivated the contribution of the communities and strengthened their forms of organization," wrote PDP and ACEDOT leaders in a joint statement. The resilient repair efforts that PDP undertook typifies the disaster response work that AJWS supports around the world. While PDP and other partners in the region provided critical support in the direct aftermath of Eta and Iota, their efforts to create long lasting change will allow communities to be more resilient under the threat of future storms.