Our hearts are with the people of Ukraine as they continue to endure unspeakable suffering from Russia's ruthless invasion. As the conflict persists, deadly ripple effects are becoming evident far beyond Ukraine's borders. Exports of grain, fertilizer and fuel from the region have ground to a halt, accelerating a rising global hunger and economic emergency. Food shortages are affecting every country where AJWS works: The UN lists Kenya, Haiti and Guatemala as among the hardest hit.
In East Africa, which gets up to 90% of its wheat from Ukraine and Russia, the severed supply chain has sharply exacerbated an ongoing hunger crisis caused by nearly a decade of severe drought. In many parts of Kenya, it hasn't rained at all since 2020. 1.5 million livestock have died and 3 million people don't have enough to eat. Communities that were already pushed to the brink are now facing an even more dire food emergency.
The grassroots groups AJWS supports in the region are responding to this rapidly mounting humanitarian crisis.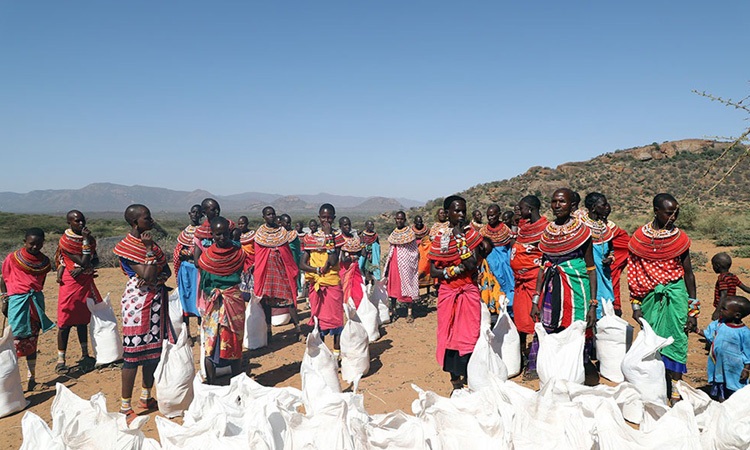 In Kenya, where several consecutive years of severe drought has caused dangerously high levels of hunger, AJWS has been supporting our longtime trusted partners working in the hardest-hit communities. Save Lamu, a grassroots environmental group, is delivering food to rural families and is pressing the Kenyan government to increase food aid to those in grave need. And Samburu Women's Trust is helping ensure the survival of women, girls and men in northern Kenya by providing emergency humanitarian assistance and livelihood support.
In Guatemala, we support Union Verapacense de Organizaciones Campesinas (UVOC) with a sustainable farming project that gets food to those who need it most while preserving Indigenous culture and making communities more resilient to a changing climate. UVOC distributed ancestral seeds and reproduced them in community gardens using organic fertilizers. They also launched a project that established poultry farms in communities most at risk.
Food aid is just the beginning. Grassroots groups like these are also working long-term to improve irrigation and sustainable agriculture in regions prone to drought and address the many interconnected human rights abuses that increase during times of crisis, like gender-based violence.
Give now to support humanitarian aid
Please make your gift now to ensure that AJWS can respond to this crisis and other grave humanitarian emergencies around the world today.