Threatened with displacement, Burma's rural farmers work together to defend their land and resources.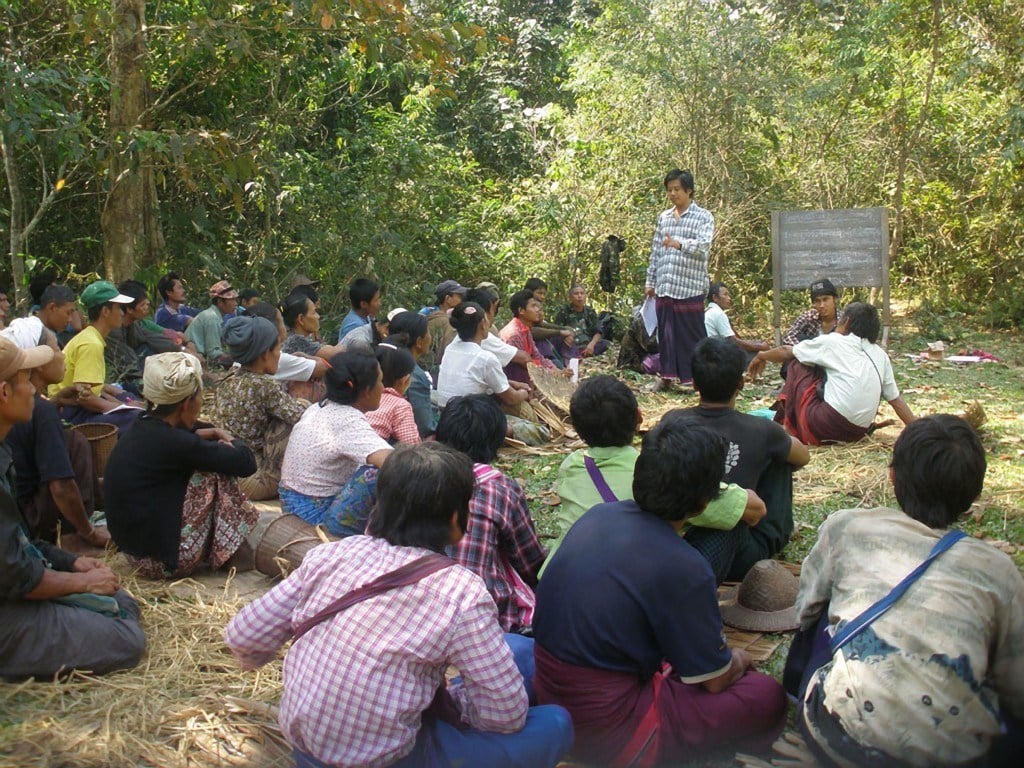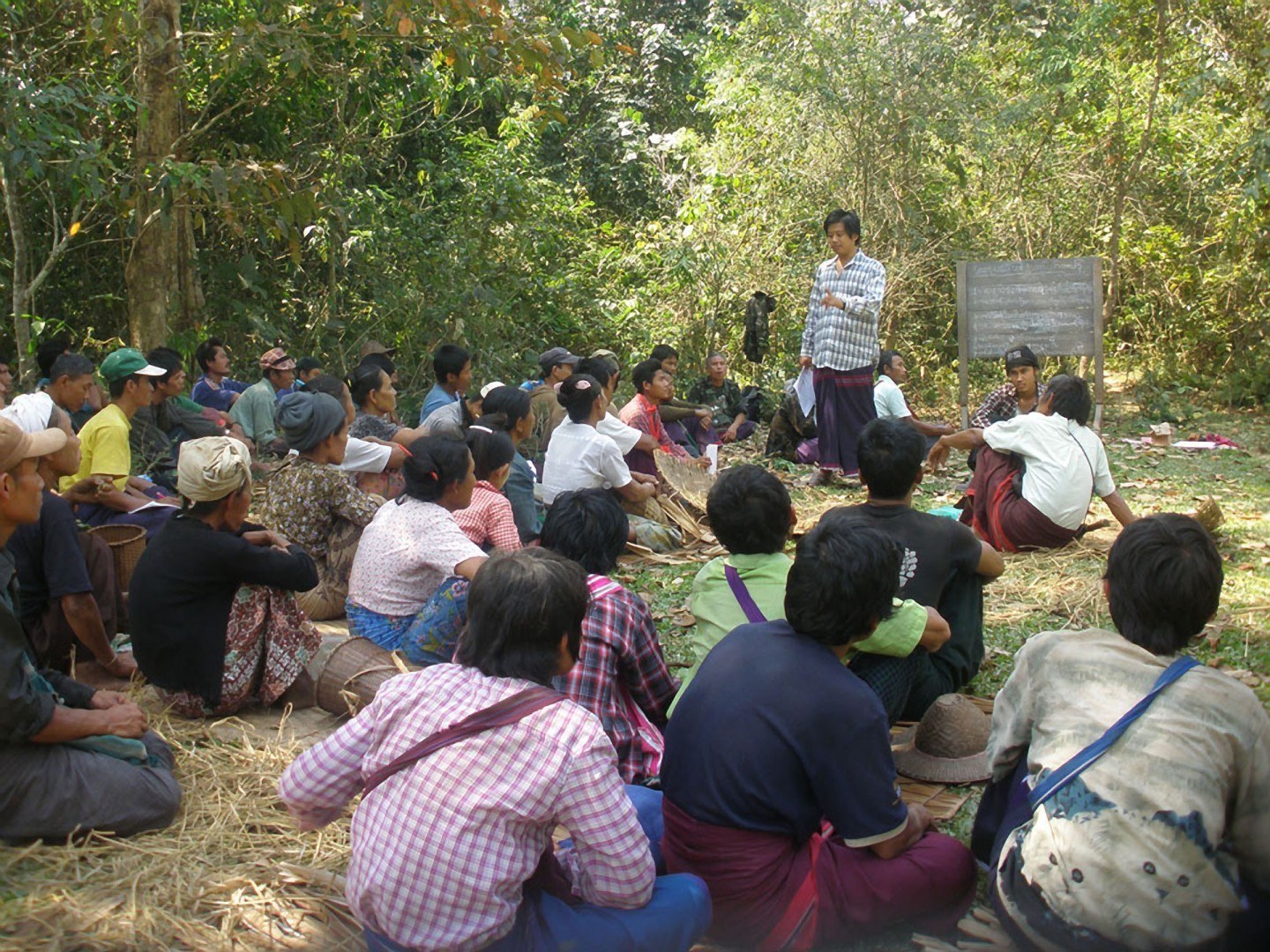 Although the majority of Burma's people live off the land, few Burmese laws give them any control over it. In most cases, the government owns the land, and it's not difficult for government officials and agencies to take it back—or let a major corporation step in to develop it for their own profit.
It's particularly tough to make a living as a Karen farmer. The Karen are one of the largest ethnic minorities in Burma, and most reside in Karen State—where armed conflict has been a routine reality in many areas. Fighting between Burma's military and the Karen National Union, an insurgent political organization and the governing authority in part of the state, continually displaced civilians, forcing them to migrate and disrupting any claims they had to local land and resources needed to grow food. Now, even in areas of Burma where conflict is no longer common, people continue to be displaced by development projects such as digging mines or building dams.
Cultivating sustainable farms and long-term land protections
Founded in 2001, Karen Environmental and Social Action Network (KESAN) is trying to improve the ability of rural people to grow their own food and have some say over how local land should be used in Karen State and other regions where the Karen live. They work with village committees, providing training on sustainable farming practices and ways to efficiently maximize crops, in addition to educating farmers about land rights.
KESAN helps farmers organize, identifying the biggest challenges facing their local communities and then taking action. For example, KESAN worked with farmers and the Karen National Union to create more progressive laws on land registration. Now, KESAN staff members are offering land registration events, helping community members put the new law into practice and complete the official process needed to secure their land.
In the future, KESAN aims to expand on its success in Karen State. KESAN's supporters are working with partners across the country to build a national movement that will secure land rights for farmers.