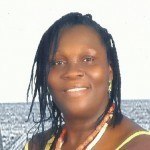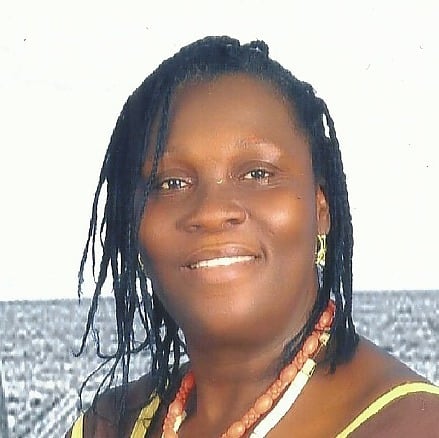 Cecelia Danuweli has been to hell and back. As a girl during Liberia's brutal civil war, she witnessed her stepfather murdered before her eyes and faced the constant threat of rape and other violence as warring factions attacked her village. In 1990, she fled for her life and spent years living in the bush, hiding from the neverending bloodshed.
In 2002, she sought refuge in Liberia's capital, Monrovia, along with thousands of displaced people from around the country. Looking for assistance, she discovered West Africa Network for Peacebuilding (WANEP), an organization helping war refugees and working to bring peace to the country. Cecelia's life was transformed: WANEP's director, Leymah Gbowee, invited her to a workshop for women and then offered her a job. Cecelia became a visionary leader alongside Leymah, who went on to win the Nobel Peace Prize in 2011.
At WANEP, which AJWS began supporting in 2005, Cecelia no longer felt powerless. The organization was forging a grassroots women's peace movement to try to stop the war, and she became one of its brave leaders. She mobilized scores of women—mothers, sisters and grandmothers—to stage peaceful protests and sit-ins, which ultimately brought an end to the bloodshed. Today, as her country recovers, Cecelia has dedicated her life to ensuring that Liberia will never again be consumed by violence.
"AJWS is different than other organizations. They don't just give grants; they are an organization with a heart and soul. They have a heart to reach out to the individuals they support and the soul for ensuring the survival of the institutions and people they fund. They opened the doors for us that were previously closed. AJWS made the difference for us." — Leymah Gbowee, 2011 Nobel Peace Prize winner, Liberian peace activist and AJWS grantee