We celebrated our 30th anniversary 2015! In honor of this milestone, we profiled 30 remarkable leaders who have partnered with AJWS to build a better world. These are but a few of the thousands who have raised their voices worldwide with our support, changing the lives of millions for the better.
Aung Myo Min
Ebbing the flood of suffering after the Southeast Asian tsunami
Thailand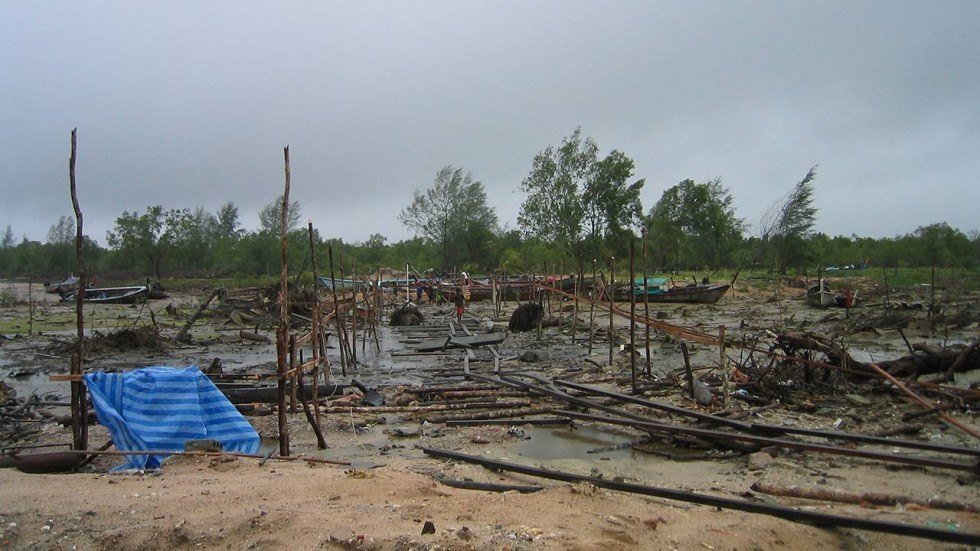 Aung Myo Min, a Burmese human rights activist, was in northern Thailand in 2004 when an earthquake in the Indian Ocean unleashed a massive tsunami that killed an estimated 250,000 people in Southeast Asia and wiped many coastal villages off the map. "It was a devastating situation," he said. "My whole community was washed out."
Myo had taken refuge in Thailand to escape persecution in his country, along with scores of other Burmese migrants who crossed the border in search of safety and jobs.
After the tsunami hit, Myo remembers receiving a distress call from a friend—a fellow migrant from Burma who had been working as a construction laborer in Thailand. Myo rushed to his friend's aid but discovered an unexpected kind of devastation when he arrived. Amidst the death and destruction all around, the man was hiding in the jungle—along with 3,000 other Burmese laborers—to avoid arrest. The reason? The Thai police needed a scapegoat for the looting of collapsed buildings and were randomly rounding up Burmese migrants because they were at the bottom of the totem pole of Thai society. The migrants were thus struck a double blow by the tsunami. While many died, many of those who survived lost their homes and thousands were denied disaster aid, stripped of their work permits and forced to hide in fear.
Infuriated, Myo took immediate action. Within two weeks, his organization, the Human Rights Education Institute of Burma (HREIB), testified at the Thai Parliament and stopped the police roundups. HREIB also supplied the migrants with food and building materials and helped them reclaim their work permits so they could participate in the reconstruction efforts.
HREIB emerged as the leading voice for the struggles of the Burmese migrant community. In one horrific example, when the bodies of Burmese who died in the wave were left to rot, Myo and HREIB identified more than 300 people and arranged burials that offered a trace of comfort to surviving loved ones.
AJWS began funding HREIB soon after the tsunami. Over four years, we supported its work to address labor rights violations, poor health, domestic violence and lack of access to education—all epidemics among the poor that existed before the tsunami and were exacerbated in its aftermath.
"Many people just see the need for urgent relief only," Myo said. "But AJWS understands the importance of community organizing and the impact we can make during the second phase of long-term recovery."
Myo's life-saving work epitomizes the relief efforts made possible by the outpouring of support by AJWS donors after the tsunami. AJWS granted more than $10.8 million to 82 grassroots organizations in five countries, helping activists like Myo to meet immediate needs and then enable stronger, more equitable societies to emerge after the floodwaters receded. Today, even though our tsunami response is over, AJWS continues to promote human rights in Southeast Asia and aid Burmese citizens fleeing the ongoing persecution of ethnic minorities in their country.