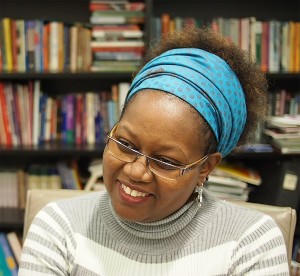 KENYA—Grace Mbugua was riding in a matatu van when the attendant started to harass her. First, he started flirting with her. When Grace made it clear that she was not interested, he tried touching her anyway.
"When I came out [of the matatu]," she said, "I actually felt abused … How often [must this experience occur] for those who have to commute every day?"
Among those daily commuters are adolescent girls, who depend on the matatu vans to get them to school and back for a small fare. The harassment and assault that they face in the matatus represent just one part of Kenya's broader problem with gender-based violence. A 2013 UN report indicated that 1 in 5 women experience violence in Kenya.
As the founder and director of Women's Empowerment Link (WEL), Grace is trying to address this challenge. Her organization works to empower women and girls politically, socially and economically—so they can speak out against gender-based violence and discrimination. Toward this end, WEL organizes a variety of creative projects; their new campaign against gender-based violence in the transportation industry is just one example.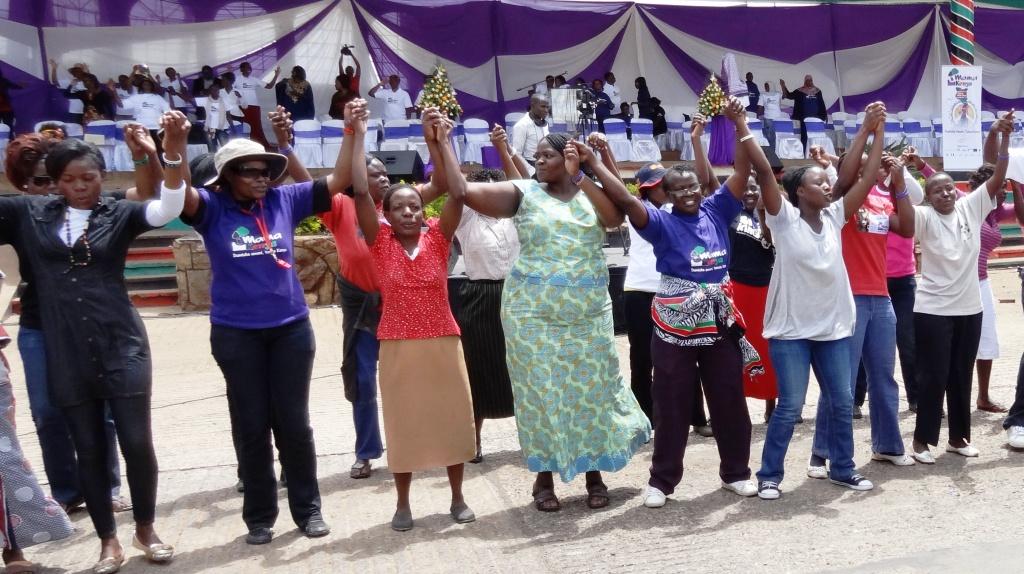 In most areas of Kenya, matatu vans are the main mode of public transportation. Each van has about 14 seats, but this does not stop the driver and his attendant—who collects fare money—from cramming in as many people as possible. In this already uncomfortable, crowded environment, some matatu staff attempt to sexually harass or assault female passengers. Grace cited a WEL study that surveyed 48 female students and found that 75 percent of them had been harassed or experienced unwanted touching on public transportation.
Some Kenyan girls have also faced harassment from men who offer them free or reduced fare rides on their motorbikes, or boda bodas. In some cases, these adult men coerce adolescent girls as a young as 13 to exchange sexual favors for boda boda rides. "They are taking advantage of girls," Grace said, adding that many of the girls come from families with very limited resources. Offers of free rides or cash can be very tempting for girls who have no other sources of income.
Under Grace's leadership—and with support from AJWS—WEL is taking steps to change this reality. In a new campaign to raise awareness about sexual harassment on public transportation, WEL is taking a community-based approach, reaching out to community leaders who can help spread the message that this harassment and violence must be stopped. For example, WEL has found some allies among matatu drivers who don't condone this behavior—and these drivers are in a position to create change from within the matatu transit system.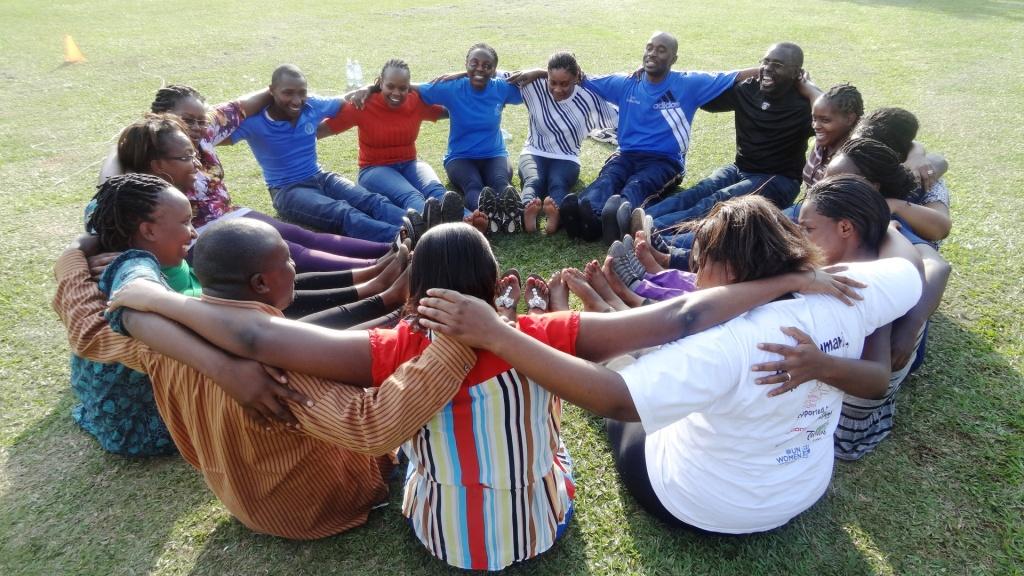 Another important component of WEL's new campaign is educating the adolescent girls who face the highest risk of experiencing harassment, violence and coercion. Grace said WEL's educational training at schools will address questions such as, "What is sexual exploitation? What is sexual abuse? And how do you deal with it? Where do you report? What actions can you take? Who can offer you support?"
Kenya's government institutions have not offered adequate resources or support for those who've experienced gender-based violence, making WEL's work especially crucial. A rape case in June 2013 highlighted the inadequacy of the Kenyan police system, in particular. A 16-year-old girl, known by the pseudonym "Liz," was gang raped and left paralyzed by her injuries. The village police officers decided to punish the perpetrators by making them mow the police station grass and give Liz money for painkillers—as opposed to pursuing the appropriate court procedures, which might have ended in prison terms for the accused. Though the case gained international attention, similar instances of sexual violence still take place far too often, as Grace made clear.
Grace said WEL also uses their research findings to advocate for the passage of laws and policies that will better protect women and girls from violence—and give them opportunities to seek support and legal justice in the wake of gender-based violence crimes.
Supporting women like Grace is the goal of the International Violence Against Women Act (IVAWA), a critical piece of legislation introduced in the U.S. House of Representatives in November 2013 and introduced in the U.S. Senate in May 2014. If passed, IVAWA would make sure that U.S. aid dollars are allocated to local groups like WEL, and would make it a top U.S. diplomatic priority to stop violence against women and girls worldwide. Tell Congress to pass IVAWA today.
Learn more about AJWS grantee Women's Empowerment Link (WEL).
Ali Meisel is a former intern at American Jewish World Service (AJWS) attending the University of Michigan, pursing a major in international studies and a minor in community action and social change.