On Sunday, November 8, 2015, more than 30 million people voted in Burma*'s first contested elections in 25 years. 2011 marked the end of nearly 50 years of military rule and these elections have been viewed as a key step in the creation of a more democratic state. Early reports show Aung San Suu Kyi's National League for Democracy (NLD) claiming a decisive victory over the ruling military-backed Union Solidarity Development Party (USDP).
In Sunday's elections, Burma's citizens expressed a desire for change. All that remains is to transform this desire into reality.
Sounds simple, right?
Not so simple. Here are seven things you should know about Burma's political landscape:
Aung San Suu Kyi still holds star power. Three years ago I had the thrill of seeing Aung San Suu Kyi on her triumphant visit to the U.S. She had recently been elected as a member of parliament and was poised to finally fulfill her political destiny. What followed instead was a confusing period, disappointing for many, in which she seemed to be be increasingly sidelined by the military and its affiliated ruling party, while also remaining silent in the face of the vicious attacks on Rohingya Muslims. The NLD's sweeping victory is a welcome change, but one can't help wondering if the political trade-offs will be worth it (and whether they were necessary).
Aung San Suu Kyi isn't the only star. We should celebrate the array of new actors who will be taking their seats alongside Suu Kyi. Candidates who have reportedly won include Ma Thandar, Susanna Hla Hla Soe, Nay Phone Latt, Saw Thura Aung. We have a long way to go for women's representation given the dismal 6% they currently hold, and we applaud the tough race run (and sadly lost) by Cheery Zahau. We hope that these newcomers shake things up.
The exclusion of 4 million voters merits more than a footnote. Initial reporting by the international mainstream media described a jubilant and joyful election process. In many articles, you had to read to the end to find out that over a million Muslims and Rohingya people were denied the right to vote or stand for election. The NLD party did not run a single Muslim candidate. In fact, it appears that the 664-seat Assembly of the Union will have no Muslim representatives. Also left out (of both the elections and the reporting) were the 700,000 people living in conflict areas deemed by the Election Commission too insecure for elections. And more than 2 million overseas migrants and refugees, who faced a confusing and unclear voting process, were also excluded from the vote. Most of these people represent ethnic nationalities who have deeply held political grievances.
Military power is entrenched. The 2008 Constitution allocates twenty-five percent of the seats to the military and reserves three key ministerial posts for the military: Defense, Home Affairs, and Border Affairs. Constitutional reform requires more than 75% of the vote. As Human Rights Watch's Brad Adams points out: "An election can't be considered fair if 25 percent of the seats are handed to the military – and the party it supports – before a single vote is even cast. Just because Burma's political parties have no choice but to play against a stacked deck doesn't mean the deck isn't stacked."
Voters demonstrated persistence and initiative. Our contacts in the country reported that crowds of people lined up as early as 4 a.m., waiting for the polls to open at 6 a.m. Citizens didn't merely vote—they also monitored the elections, returning in the evenings to watch votes be counted and wait for results to be announced. As one of our colleagues reported on the evening of the election: "A lot of people are waiting in front of the NLD headquarters right now to know the result. This shows how fed up people are with the current government."
Below: Voters in Myitkyina's Sitarpru quarter wait to vote on election day. (Photo credit: SM for AJWS)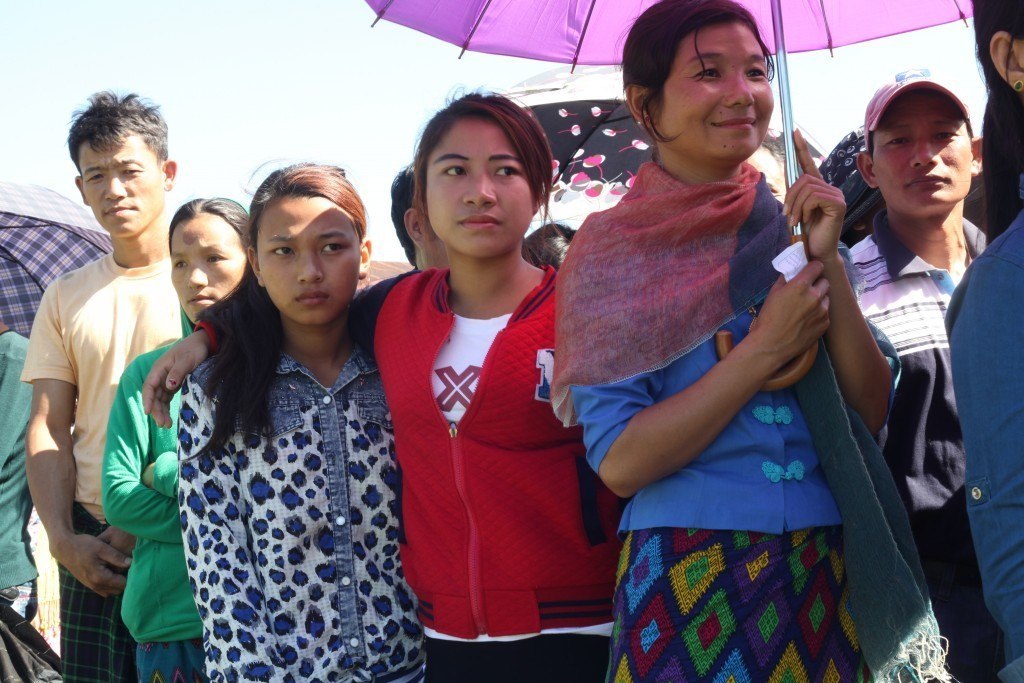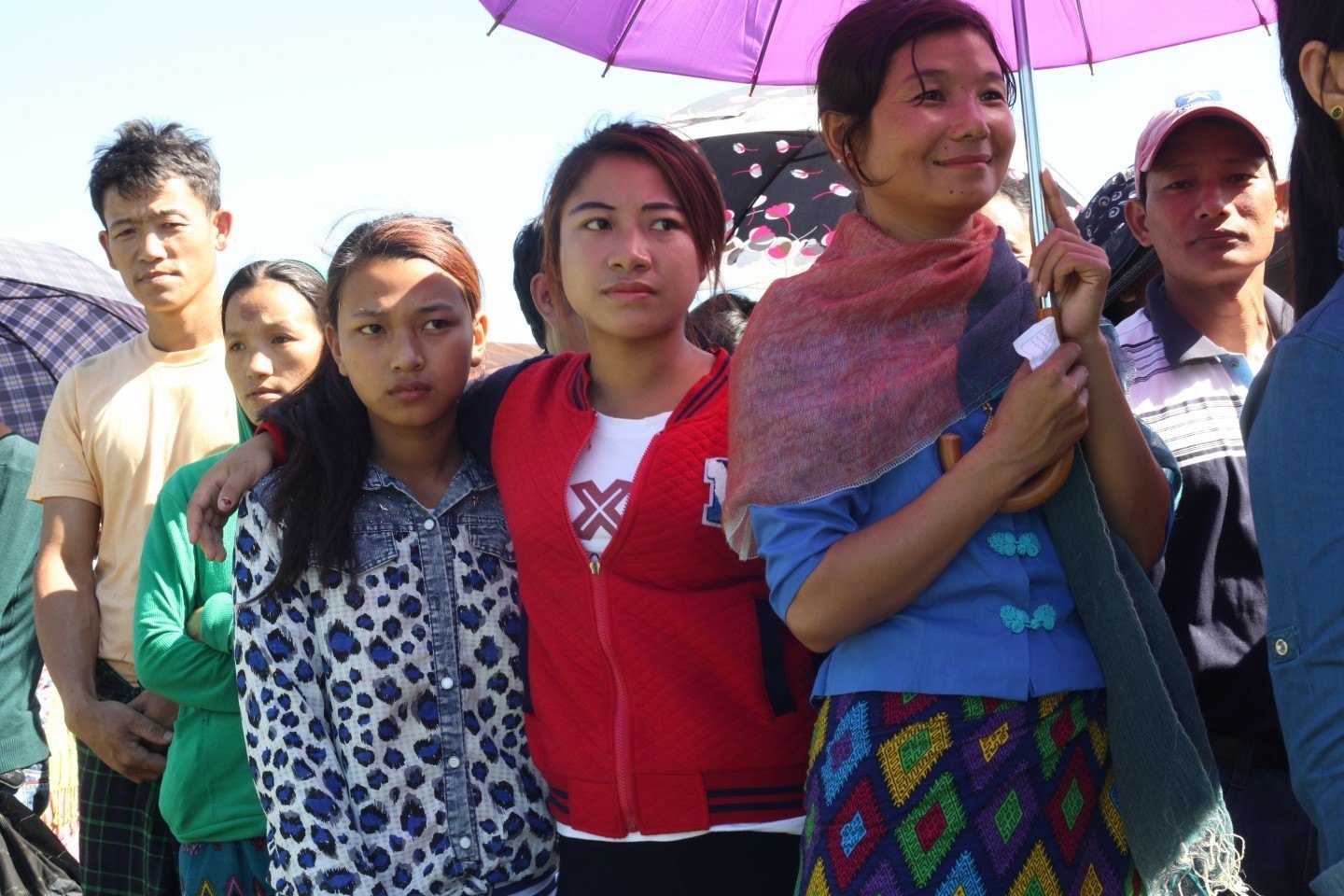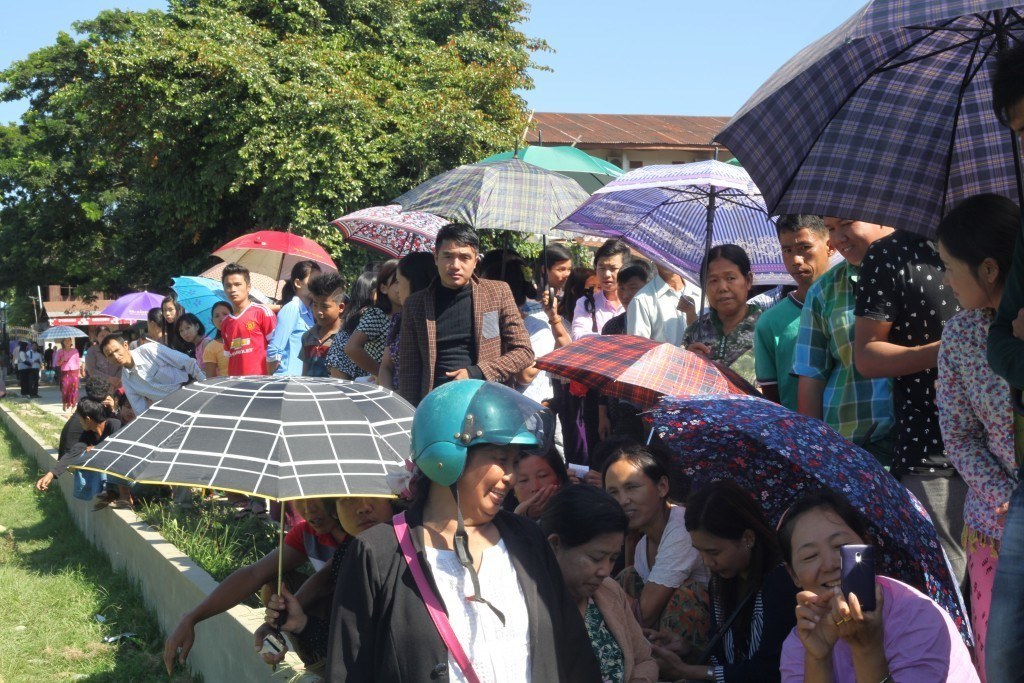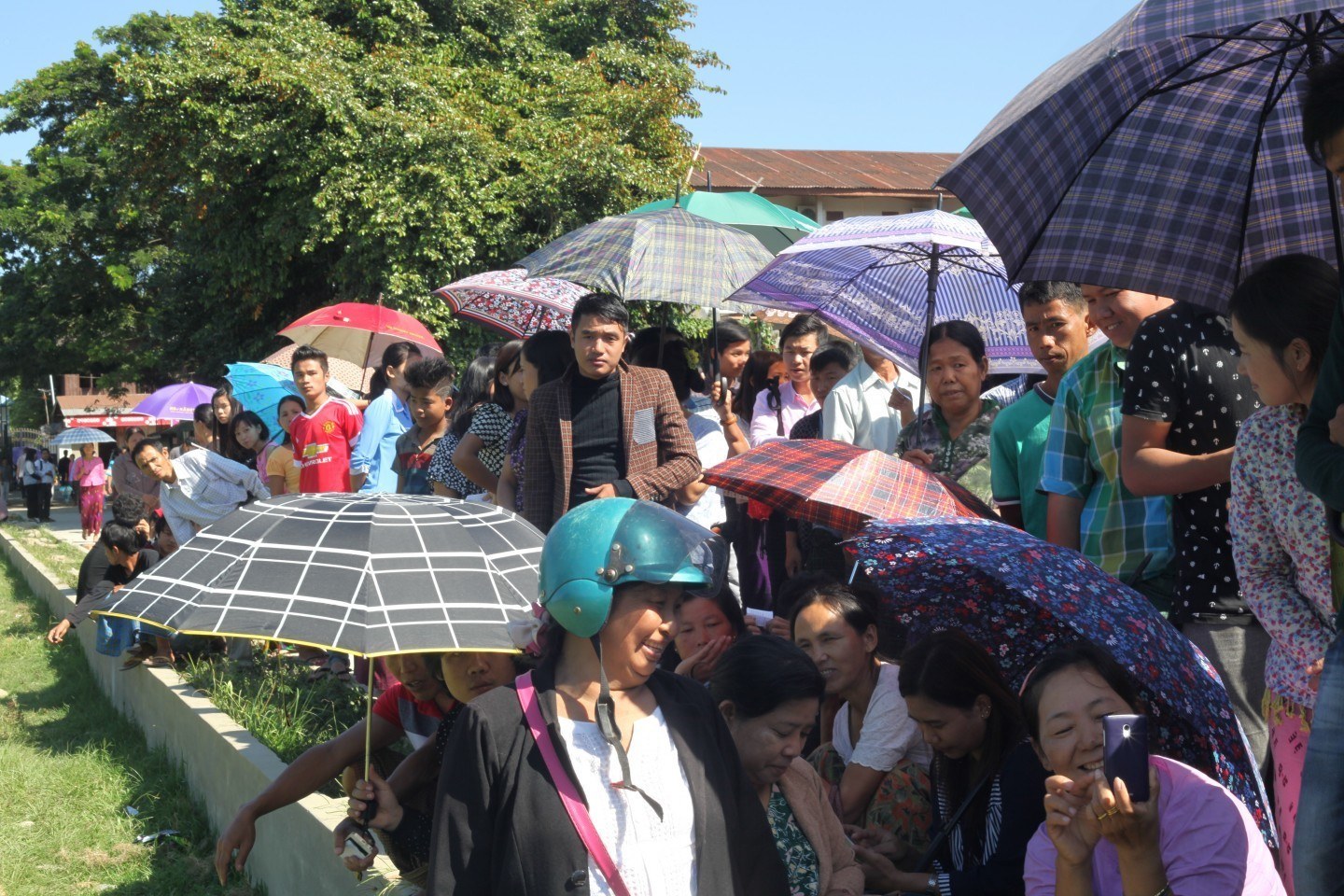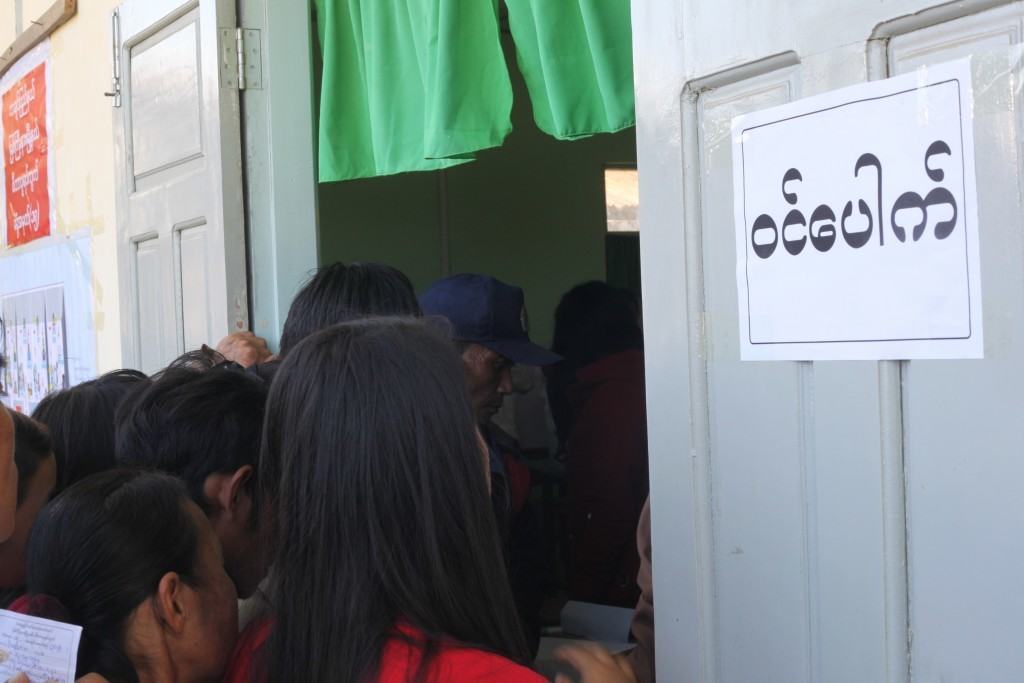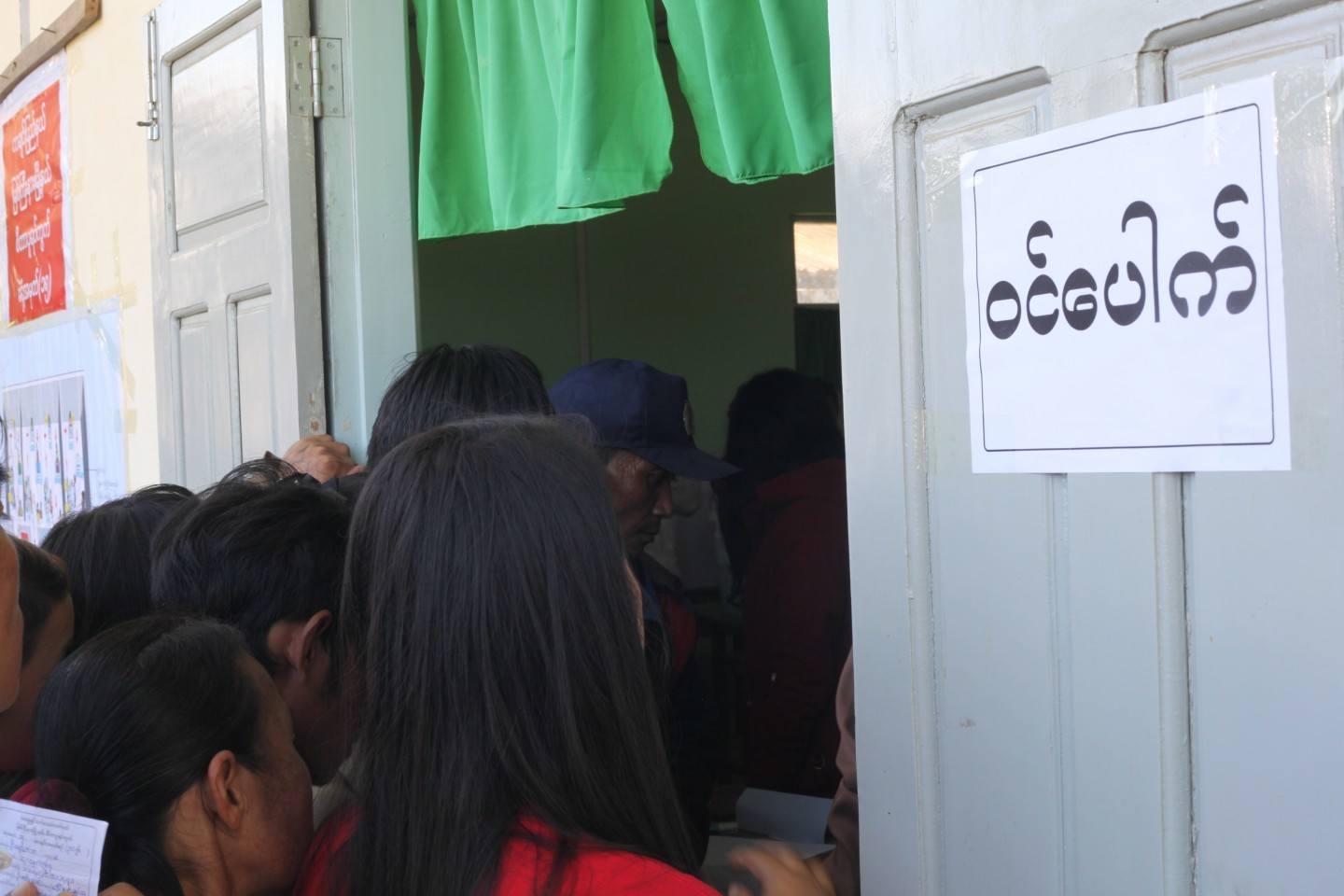 Motivations—and what was at stake—differed for ethnic nationalities. Several of our colleagues reported that the elections in their local areas, while freer than the elections in 2010, were still impeded by low voter turnout and limited voter awareness.
As an AJWS staff member noted: "Some of the Kachin community did not vote and showed lack of interest because there are still many Kachin people living in the internally displaced people camps and couldn't vote. Many families' names were not on the voting list, and they couldn't vote as well. Even though some areas had voting stations, many people were afraid to cast their vote, because they were afraid of special election security forces like police and soldiers who were watching the stations."
A young woman from the Karen ethnic group expressed a deep disappointment that she was unable to vote for her Ethnic Affairs Minister because her name was not on the appropriate list: "My first experience is exciting and quite upsetting because I lost one ballot. A lot of Karen people lost their chances to vote for Ethnic representatives."
While many of the images in the media show crowds garbed in NLD paraphernalia cheering in Yangon, the atmosphere in ethnic states was different. A report we received from Myitkyina, Kachin state, notes that while the people there often voted for the NLD, Kachin people were not as whole-heartedly supportive as people in lower Burma were. Their motivations were different: "Most of [the people I spoke with] said they vote for the NLD because they want to see 2008 constitution change and want fighting to stop in Kachin State, and they hope that only the opposition party NLD can make that happen. Also, many of them are not happy that Kachin National parties did not get many seats in parliaments."
The biggest obstacle to Burma's democratic transition has been—and remains—the military. During its decades-long rule, the military junta presented itself as the necessary keeper of peace and protector of the nation, a role that it has carried on into the current transition period. How Burma's first quasi-civilian government will govern in the face of entrenched military power is the ultimate test of how far democracy has come in the country.
A quarter-century has passed since the 1990 elections, in which Aung San Suu Kyi's party won in a landslide only to have the military refuse to recognize these results and seize control in a violent crackdown. It wasn't long ago that propaganda signs proclaimed the central role of the Burma army in fulfilling the "people's desire" and Aung San Suu Kyi's photo was banned. The faded red signs have been taken down and replaced with images of The Lady, but the critical questions remain the same: how can the balance of power shift to the people and how can all of Burma's people contribute to shaping the country's destiny?
The new government—which consists of these elected representatives alongside appointed military officials—doesn't take office until April 2016. But its task begins now.
Below: Voters in Myitkyina's polling station No.80 and 82, wait to vote on election day. 
(Photo credit: JSN for AJWS)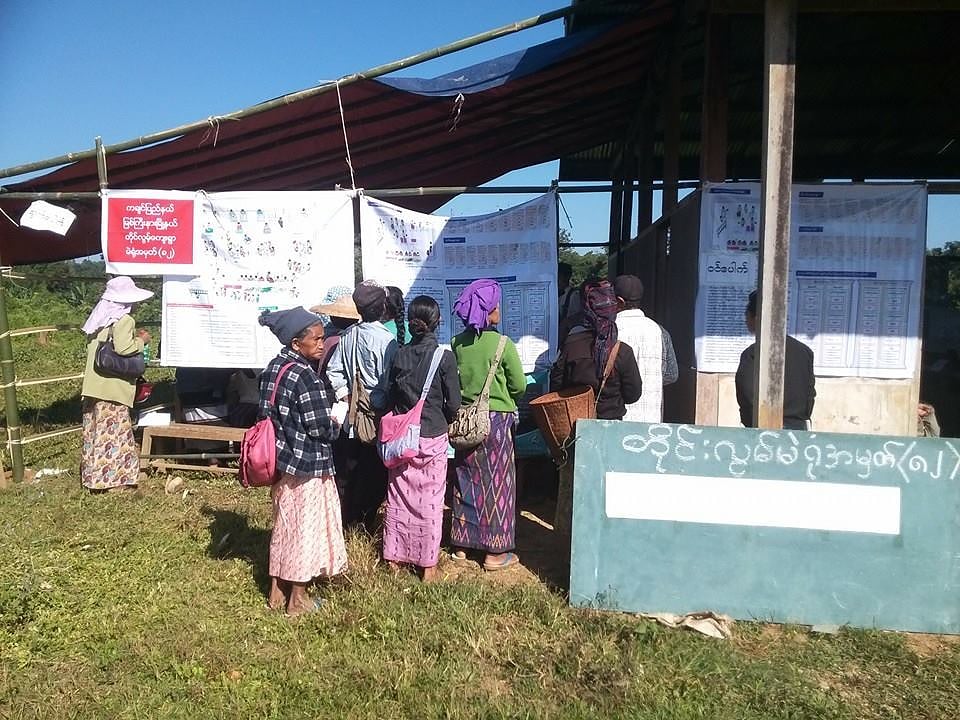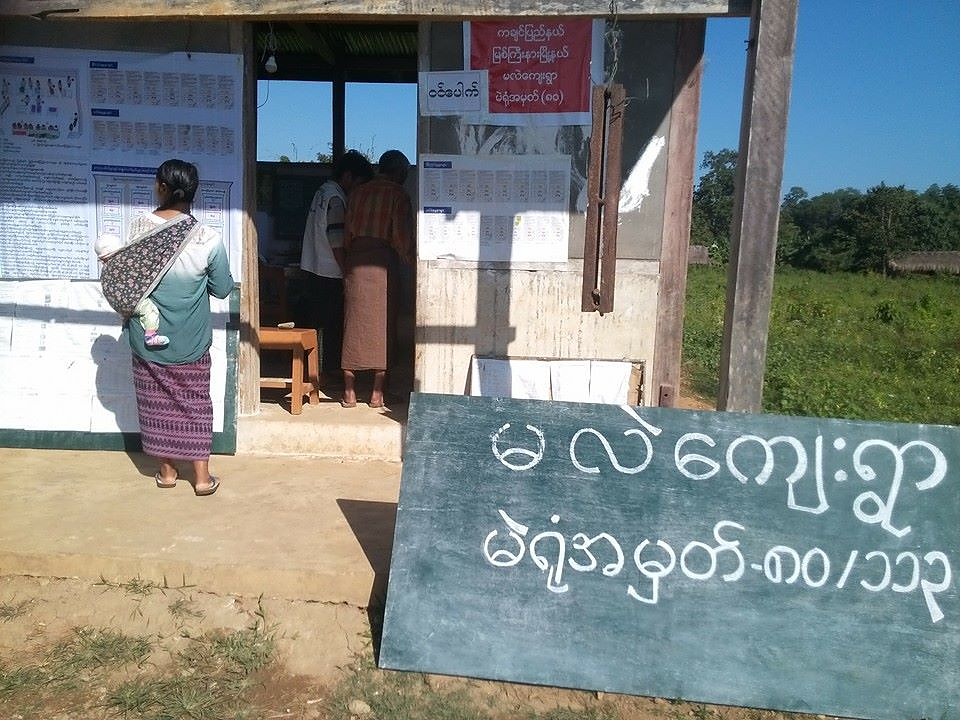 * In 1989, Burma's military government, or "junta," changed the country's name to "Myanmar," a word taken from the language of Burma's majority ethnic group. Many of Burma's people, especially ethnic minorities, have rejected this name because they feel it represents the junta's decades-long campaign of cultural dominance, ethnic cleansing and political repression. The U.S. government's official name for the country is still Burma.
Learn more about AJWS's work in Burma.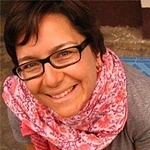 Jenna Capeci is the director of Civil and Political Rights at American Jewish World Service.