In the verdant, mountainous Omkoi district of Thailand, the Indigenous Karen community is gripped in a battle over the land they have lived on for generations. The 4,258 people living in the village of Kaboe Din trace their lineage far before the existence of modern land deeds—and even the Thai nation itself. The villagers are largely subsistence farmers, relying on the streams that flow through their sacred forests for drinking and irrigating their crops.
In Kaboe Din, the local land and water are not just important for survival—they house the spirits the villagers revere and are integral to their cultural identity.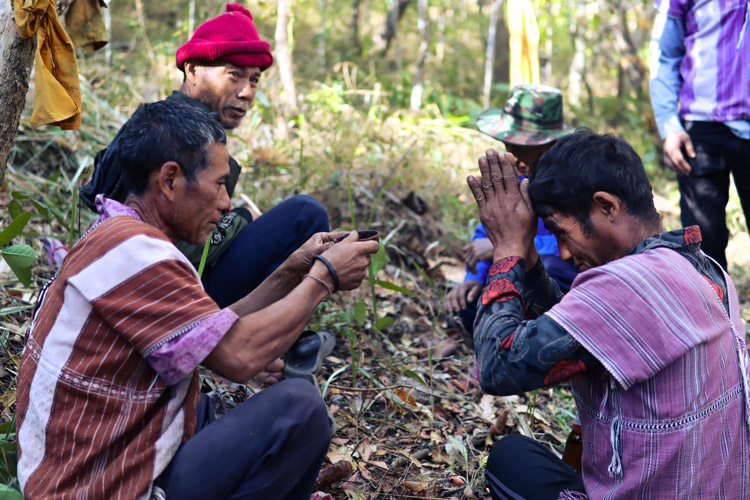 But the Karen people and this sacred forest are under attack. In 2019, an eviction notice suddenly appeared in their village: A coal mine was being built that would displace the villagers and destroy their forest, homes and farms.
The project would also have disastrous environmental consequences across the region—poisoning streams with heavy metals, destroying groundwater reserves and diverting tributaries that communities depend on. The mine would interrupt the flow of water across the country, increasing the risk of shortages.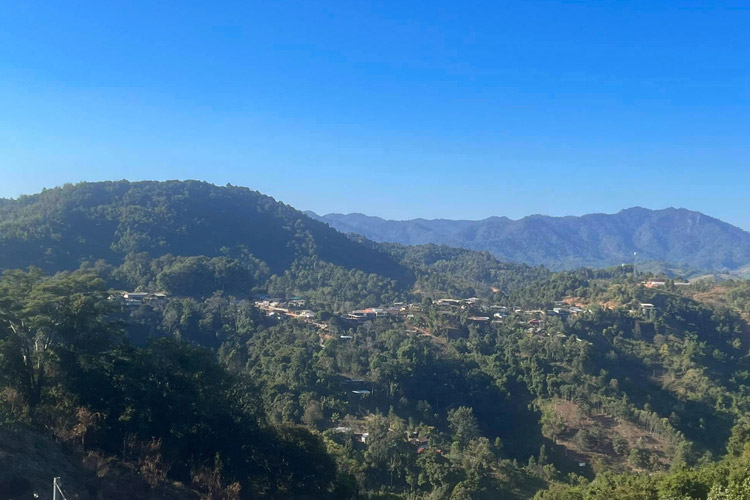 Air pollution from the mine could cause health problems for local people, and increased truck traffic through the delicate hillsides would bring the danger of erosion and landslides during rainy season.
Moreover, coal-fired power is a major contributor to climate change. Thailand has committed to reducing their greenhouse gas emissions 40% by 2030, a goal that requires less reliance on fossil fuels. Activists point to these greenhouse gas reduction goals as another important reason the Kaboe Din coal mine should not move forward.
Embarking on a long legal battle
The villagers wanted to resist, and so they turned to the Center for Protection and Revival of Local Community Rights (CPCR) for help. This group, supported by AJWS since 2019, provides free training and legal support to communities facing land rights violations.
Right away, the CPCR team uncovered serious legal wrongdoing by the coal mining company and various government agencies. The mine's Environmental Impact Assessment (EIA)—a document required for every project like this one—was badly outdated and not completed in consultation with the local community, as was required by law. Villagers even discovered that their names had been forged in records s related to the EIA.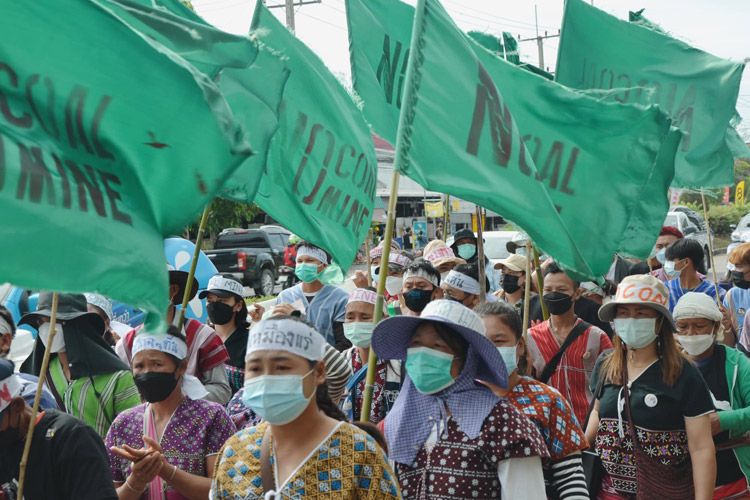 After CPCR and the village sent letters to local officials and filed a lawsuit against the agencies involved in approving the mine, the court finally ruled to revoke the EIA report, a major blow to the mining company. Later this year, the court is expected to make a final decision on whether to allow the mine project to proceed.
Organizing against the mine has not been without risks. When villagers received threats and orders to cease and desist, CPCR provided legal aid and pushed back against misinformation circulated by the mining company.
Fighting outside of the courts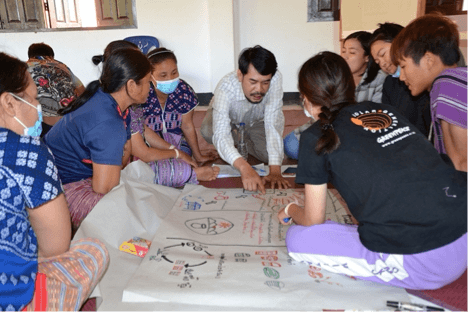 In addition to their legal strategy, CPCR worked with Kaboe Din to generate a wider public outcry. They held educational events on the ecological importance of the forest attended by hundreds of people and members of the press. They organized rallies to show decision makers they were being watched. They taught young activists to educate and organize their community on social media.
The CPCR team—in partnership with other groups—also trained villagers on their rights and how to push back against violations. Now, if they are harassed, arrested while protesting, or evicted from their homes, they know how to assert themselves.
A powerhouse legal and public relations team that won't give up
Even when driving 10 hours roundtrip to remote villages like Kaboe Din, CPCR's lawyers and experts have smiles on their faces. For some, this case is deeply personal.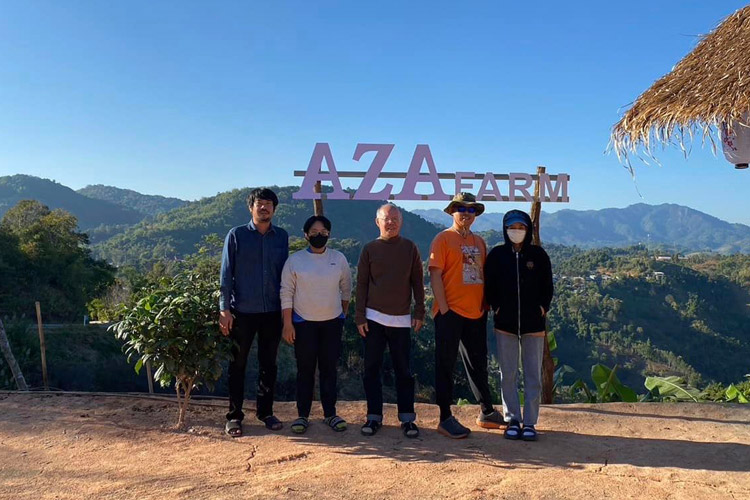 Vachiraya "Vachi" Wiratboonyagon, who has been working in communications and public relations on the case, is also a member of an ethnic minority and grew up near Kaboe Din. Vachi shared that she feels "deeply connected to the community, and so happy for the villagers that the court ordered to protect their forest."
Worawuth Tamee, a community coordinator just out of law school, is also a member of an ethnic minority in Thailand. He feels a close kinship with the villagers of Kaboe Din, as his people have faced similar encroachments on their land. "CPCR sees this case not just as a single case," shares Tamee, "We are using it as a model…We need to make big changes at the policy level."
The personal nature of this work can make it more challenging. CPCR staff cites the importance of help from AJWS's in-country staff member in Thailand, who has coordinated trainings from experts, assisted the organization secure additional funding, and organized for an activist to share this work at an international conference. AJWS's staff checked in "not just about the work, but our wellbeing," shared Sarawut Pinkanta, a community coordinator at CPCR.
Setting a precedent for Indigenous rights
CPCR's work to increase the visibility of the Indigenous land rights violations in Kaboe Din has led other communities to start similar campaigns. They are working with three ethnic communities to bring legal cases against mining companies.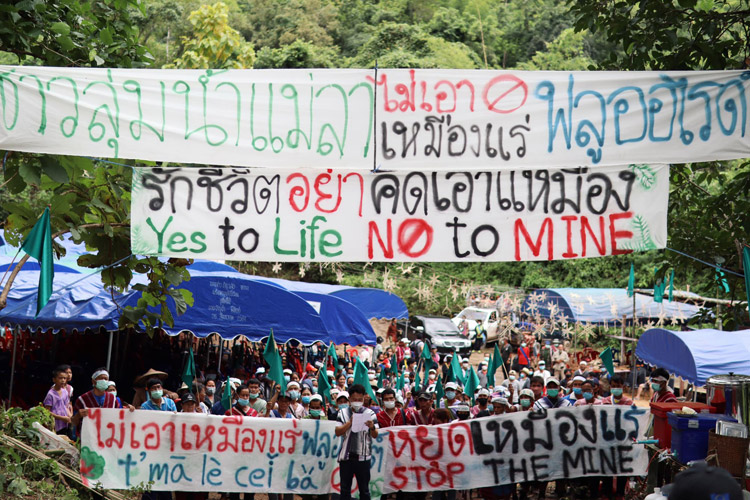 Taking lessons from this case, CPCR has created networks—legal aid groups, farmers' collectives, academics and Indigenous communities—to expand the movement for Indigenous rights and environmental protection. They're working together and proposing policies that will prevent communities like Kaboe Din from having their ancestral lands stolen from them, while protecting the environment.
In Kaboe Din and other villages, young people are often leading the fight against corporate interests. Sumitchai Huttasan, CPCR's Director, shares his hope for the future: "This is the story of people standing up and working together. The young people are very brave, and they are not scared of big money. I am hopeful because of the younger generations—they are powerful."