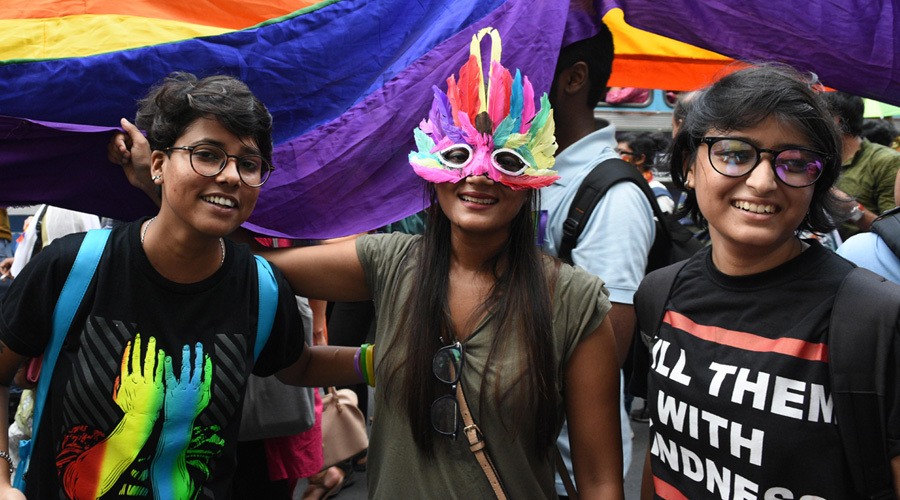 Earlier this year in Tamil Nadu, India, an LGBTQI+ couple battled homophobia in court—and won—making an important step to bring greater acceptance and equity to their community.
At its core, this is a love story: Adheesh and Nidish (their names changed to protect their identities) are a young adult lesbian couple who fell in love in the Hindu pilgrimage city of Madurai, and chose to build a life together.
But both women's parents staunchly opposed their love—a common reaction in this community where LGBTQI+ people face strong disapproval, harassment and even violence, due to deeply traditional and patriarchal social norms that pervade society. But Adheesh and Nidish believed their only chance to find happiness—on their terms—was to leave Madurai entirely and move to Chennai, the largest city in Southern India.
Although their parents knew the couple left of their own volition, they reported their daughters as missing, thereby launching a police search to force their separation and bring them back home.
This practice is cruelly common in India. Families hope that a police chase will frighten and humiliate the couple, pressuring them to return to their respective parents' homes. And India's police, many of whom share these anti-LGBTQI+ sentiments, are typically happy to oblige.
Thankfully, Adheesh and Nidish found a powerful ally: an AJWS grantee devoted to helping couples who are trapped by this terrible practice (this grantee is unnamed due to security concerns).
As police began hunting for the couple, the grantee organization provided them with "immediate needs like groceries, so they could start living together," according to their project coordinator, Ganan (whose name has been changed to protect his identity).
Ganan added, "We did not have their exact address because we did not want to put them at risk in case the police brought us in for investigation."
The organization's staff members—well-known locally as advocates for the local LGBTQI+ community—were immediate targets of the police in the hunt for these two young women.
Ganan was forcibly detained by Madurai police and, he says, "threatened with arrest for human trafficking" if he withheld information about the location of the couple. Despite Ganan's silence while under police custody, both women were pursued and apprehended by the police, and subjected to harassment and invasive questioning before being released.
Couple Takes Police to Court in Groundbreaking Trial
In the aftermath of this frightening and humiliating experience, Adheesh and Nidish bravely decided that it was time to fight back. They knew the LGBTQI+ community of Tamil Nadu should not be bullied into living in fear — and they charged the police with harassment.
Ganan shared, "We are very happy to see this couple standing up for their rights and being an example for the community."
The grantee organization provided support at every turn during their preparation for the trial, including "providing mental health support to one of the women" so she would be in the best possible position to face the daunting task of testifying to the court. Staff also provided basic education about the legal process.
Following the testimony, the presiding judge, Justice Anand Venkatesh of the Madras High Court made a decision that was all but unheard of in Tamil Nadu: he sought education from psychologists and health professionals about same-sex relationships. One of these professionals, L. Ramakrishnan, is the vice president of another AJWS grantee organizations, the Chennai-based Solidarity and Action Against HIV Infection in India (SAATHI), which for years has documented damaging, dangerous misrepresentations of LGBTQI+ people in medical textbooks. The guidance and insight into the daily persecution faced by members of India's LGBTQI+ community that Ramakrishnan provided Justice Venkatesh would shift the entire outcome of the case.
According to local news reports, following these meetings Justice Venkatesh humbly described himself as "not fully woke" before taking on this case.
A Watershed Court Ruling to Address Homophobia
At the end of the trial, Judge Venkatesh ruled in favor of Adheesh and Nidish—and then issued a watershed order on behalf of the Madras High Court demanding sweeping changes to eliminate "illegal discrimination" against members of the LGBTQI+ community. This decision was a dramatic turn to justice, because judges have rarely ruled in favor of the LGBTQI+ community in cases of discrimination or harassment.
"Ignorance is no justification for normalizing any form of discrimination," Justice Venkatesh stated in his ruling. He ordered the state and central government to create sensitivity trainings and mandatory curricula about LGBTQI+ people's challenges for police forces, and requiring these forces to report their progress back to the court. He also called for the end of the inhumane practice of sexual conversion therapy — declaring that medical practitioners in the region who claim to be able to cure homosexuality must have their licenses revoked.
What's more, in a direct reaction to his meeting with SAATHI, Venkatesh also ordered the Indian National Medical Commission (NMC) to remove all discriminatory and inaccurate depictions of LGBTQI+ people from medical textbooks and change their curriculum for medical students.
Although this one ruling alone cannot overcome all of the obstacles LGBTQI+ people face in Indian society, it set an important precedent within the justice system.
An Unprecedented Opportunity for Structural Change
Indian activists also expect the ruling to help them overcome resistance to their efforts to shift the way the government treats LGBTQI+ people overall. With the power of the judiciary now on their side, Ganan said, "this ruling will be a valuable tool for advocacy." The case could be an important turning point in the efforts of AJWS grantee organizations to create systematic change within India's civil service — which could ripple out to cause change in Indian society at large.
The case was a clear illustration that the activist organizations AJWS supports do not work in a vacuum — but, rather, their fights for equality and human rights intersect, and by working together their power to create change multiplies. These social change organizations endeavor to improve the lives of the LGBTQI+ community at all levels of society — from providing safehouses for individuals experiencing harassment or abuse, to advocating for policy changes that will stop systemic discrimination. Our partners have made significant progress in these efforts, including the 2018 repeal of the draconian Section 377 of the Indian Constitution, which criminalized homosexuality. But too often, this work has been met with closed doors.
Perhaps with this judgment in place, more doors will begin to open.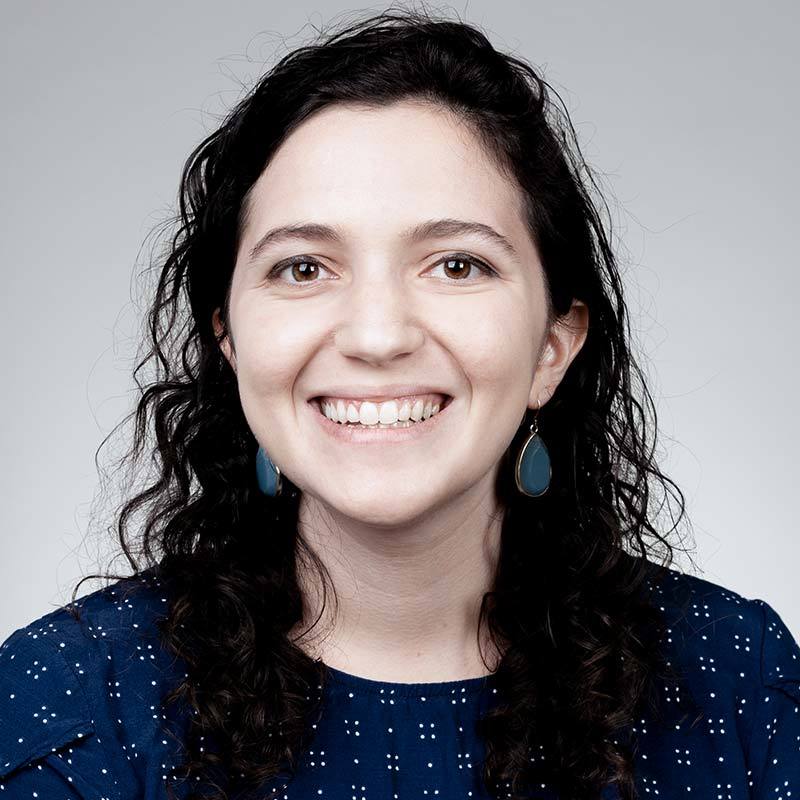 Madeline Cohen is a Marketing and Communications Associate at American Jewish World Service.