In India, gender inequality, often keeps girls and young women from socio-economically marginalized parts of society from living the lives of their choosing free from violence and discrimination.
Sadbhavana Trust's Leadership, Gender and Technology program combines leadership training with digital and technical skills education to equip girls and young women from marginalized communities for an increasingly online world. Just choosing to leave their homes for such a program can be a small revolutionary act in a society that expects women and girls to stay at home. But being encouraged to ask why they were prevented from leaving home and pursuing their own dreams outside of marriage is a kind of question they would never have dreamt of asking.
One decade into the program, the results gleaned from an impact study carried out by the organization in 2019 in terms of the impact on the quality of life for the participants are astounding. Over one third of girls who had stopped going to school decided to resume their education or pursue training after taking the Sadbhavana course. Nearly half of the women who participated in the program had paid employment, compared with 20% of women nationally.
Meet four of the women whose lives were forever changed by Sadbhavana's course, and who are using their newfound skills to build a society free from discrimination.
Bushra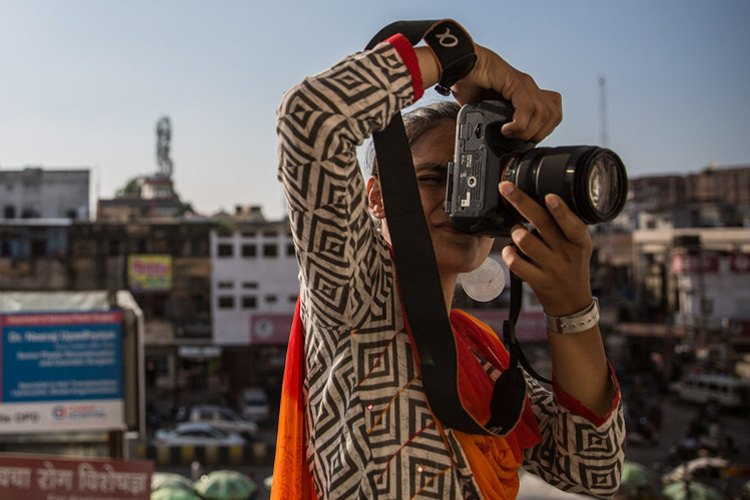 One of five siblings, Bushra, in her mid-twenties, is a professional video editor and social media manager. Before taking Sadbhavana's technology class at the urging of her older sister, Bushra believed that all a woman could be was "someone's mother, wife, daughter." But Sadbhavana's course spurred her to think, for the first time, "about who I am. For the first time in my life, I started thinking."
Bushra thrives doing "everything technical," and took on a job with a local news channel as a social media manager early in her career. After experiencing discrimination and sexism in the workplace, including being barred from wearing a hijab, Bushra decided to leave the job. "I am self-dependent," shares Bushra. "I can help shape my family's future."
Anam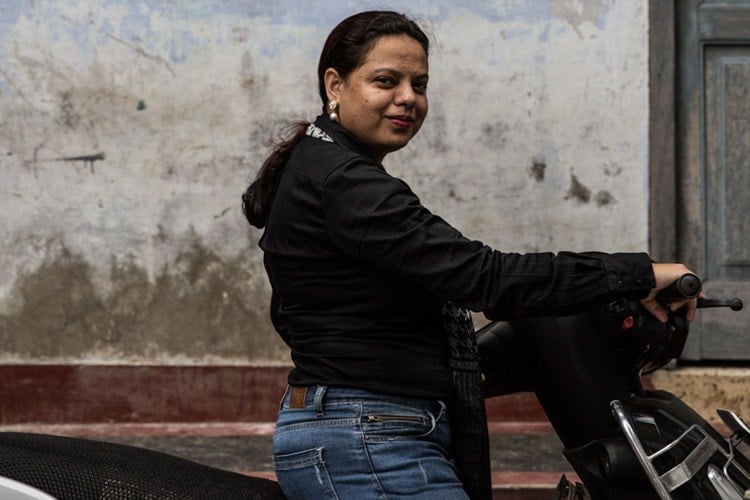 Anam had a happy childhood until she was about 12, when she got her first period and her family started to treat her differently. Her socializing was limited and she was expected to do stitching and embroidery rather than what she enjoyed.
After she took the technology training class at Sadbhavana, the world opened up to her. Along with digital skills she learned about the constraints that society places on women and decided that she wanted to live her life according to her own values, not society's.
Now, Anam is team leader in the real estate field, the first woman in her company to take on such a high-level role in a male-dominated industry. She proudly speaks up at work when men are given preferential treatment: "Each time I have felt things need to be said, I have said them. This, for me, is a huge change. I have grown up believing that men are supposed to be ahead of women in all spheres."
Anam is the sole breadwinner in her family, supporting herself and her mother, who wants her to do what she couldn't do.
Despite pressure from her family, Anam has held off on the decision to get married because she wants to continue to work, and women are often pressured to stop working after they marry. Anam wants to share her feminist way of thinking with others, and help young girls realize that "they can do something for themselves."
Massarat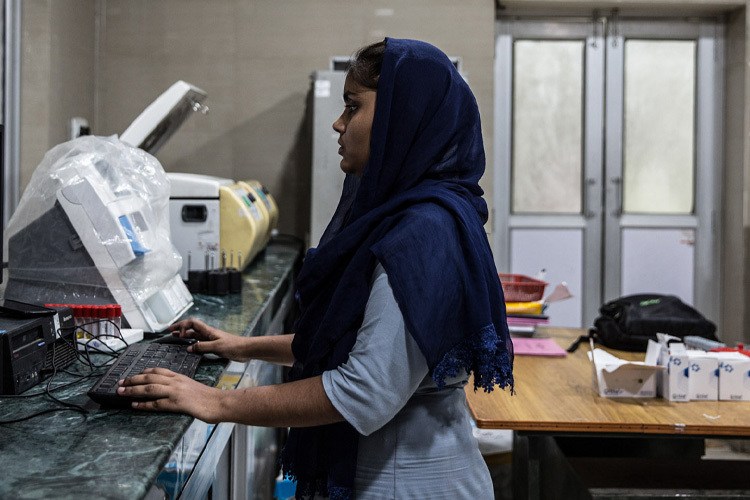 "In my family, girls are not allowed to have jobs. But after the Sadbhavana course I decided that I have to do something. I can't go this far and then go back… I need to stand on my own two feet."
Encouraged by her mother to take Sadbhavana's course, Massarat transformed from someone who was quiet and fearful to a confident, self-sufficient professional. After completing the course, she got a job as a data entry operator at the local hospital.
She is driven to continue her studies, working toward a government position, not just in order to provide financially for herself and her family, but because she feels "the need to reach a position where I can help others, too." The most valuable leadership skill she has learned is to speak for herself and make her own decisions.
"Unless we change ourselves, how will we bring change into the world?"
Mantasha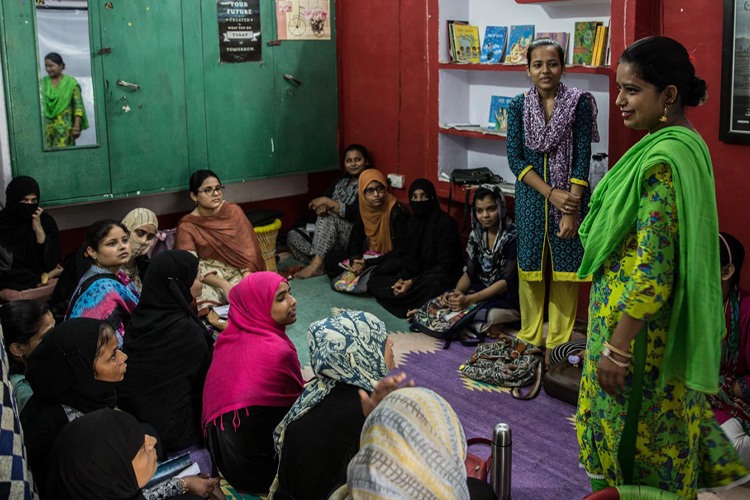 Mantasha, despite marrying at age 19 and having her daughter shortly after, sees herself as destined to buck society's expectations of what a woman is capable of. Her name means "to do what you wish," after all.
Before marriage, Mantasha had big dreams of becoming a fashion designer. That felt like destiny, too, as her mother was a tailor and her father a designer. But because women and girls are not supposed to work late or study away from home—or even leave the home of their father or husband—this would be a difficult dream for Mantasha to realize.
Mantasha chose to marry the man she loves, who shares her passion for learing. After marrying, she went back to school—often a difficult task for a married woman in India—and enrolled in Sadbhavana's technology course. Now a permanent member of Sadbhavana Trust's team, she talks with girls new to the program about how to adjust and negotiate with their parents to choose their own futures.
In addition to her professional leadership role, she is a leader at home with her husband, daughter and in-laws. She handles all of the government documents and major decisions for her household.
Mantasha shares her view on gender equality: "Feminism is what made me believe that what I was doing was right. That its right to ask for what is yours, and that's what I tell women when they come to the organization."
To learn more about Sadbhavana's life-changing work, you can read their full report here.