Foreign Policy Magazine recently released its list of the Top 100 Global Thinkers of 2011. We were disappointed—though not so surprised—by the paucity of women on this list. So, we've added six extraordinary women who deserve recognition.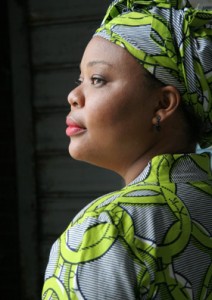 Leymah Gbowee, Liberia. You've probably heard a lot about Leymah Gbowee, in the news and on our blog. She won the 2011 Nobel Peace Prize and is the founder of AJWS's grantee Women Peace and Security Network- Africa (WIPSEN), which is why we were so surprised that she doesn't appear on Foreign Policy's list. (Leymah was, however, named as one of Forbes' 10 Most Interesting Women of 2011.) Together with activists from the Liberian women's movement, Leymah mobilized women from all walks of life and across religious and ethnic lines to demand peace and put an end to Liberia's devastating 14-year civil war. She also fought to ensure that women could participate in political processes and rebuild the country.
Marisol Baez, Dominican Republic. When the earthquake struck Haiti in January 2010, Marisol Baez left her family behind in the Dominican Republic and crossed the border into the afflicted country. She helped her organization, Movement of Dominican-Haitian Women (MUDHA), organize an ambulance caravan of 120 doctors and volunteers—all of them Dominicans of Haitian descent or Haitian immigrants—who spent weeks traveling the countryside treating wounds and saving lives. But unlike many of the aid workers who flocked to Haiti during the height of the catastrophe, Marisol never left.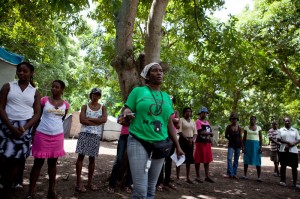 She has stayed these past 15 months to coordinate MUDHA's work in Léogâne, a town not far from the earthquake's epicenter. She teaches leadership and income-generating skills to women living in the IDP camps and empowers local peasant groups to lead their own rehabilitation efforts. Just 23 years ago, Marisol was a beneficiary of MUDHA, making use of its services to the impoverished Haitian-Dominican community. Today she is one of its most passionate leaders. To the women she supports now in Haiti, she is living proof that their current situation doesn't have to define their lives for the future.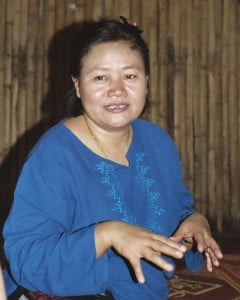 Zipporah Sein, Burma
. Zipporah Sein was born into a conflict that has shaped her life and inspired her activism. Growing up a member of the Karen ethnic minority in Burma, she witnessed atrocities inflicted on her people by the military government. During decades of fighting, Zipporah's family moved constantly, seeking safety in the jungles of eastern Burma and in a Thai refugee camp. As an adult, she has transformed these obstacles into hope for tens of thousands of Burmese women.
Zipporah has spent most of her career leading Karen Women's Organization (KWO), which has provided humanitarian aid, health care and education to IDP and refugee communities on the Thailand-Burma border. It has also documented the effects of war on women and engaged women's participation in the struggle for freedom, democracy and equality. KWO's 2004 report, "Shattering Silences," generated international attention for its accounts of the Burmese army's use of rape as a weapon of war.
Zipporah recently became the first woman to hold a position of senior leadership in the Karen National Union, and in 2005, she was one of the 1,000 "Women for Peace" nominated for the Nobel Peace Prize.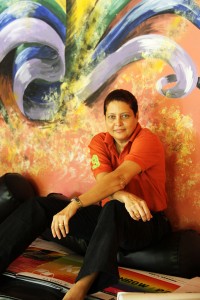 Rosanna Flamer-Caldera, Sri Lanka. It's easy to understand why many lesbian, gay, bisexual and transgender people stay closeted in Sri Lanka, where homosexuality is technically illegal and violence against LGBTI people is commonplace. Most LGBTI organizations operate with similar secrecy, disguising their missions as "AIDS work" or "women's advocacy."
Rosanna Flamer-Caldera, however, refuses to work in hiding. Instead, she wages a courageous, public battle against bigotry and hate. In 2004, this former leader of the International Lesbian and Gay Association founded Equal Ground, an organization that openly proclaims its support for the human rights of all LGBTI people.
Despite repeated death threats and a government that refuses to allow an organization with an LGBTI mission to legally register as an NGO, Equal Ground publicly responds to hate speech and other attacks. It also offers counseling, workshops, and support to LGBTI people, and educates those in other sectors about LGBTI rights. For long-isolated LGBTI Sri Lankans, the haven that Rosanna has created offers them optimism that a different future is possible.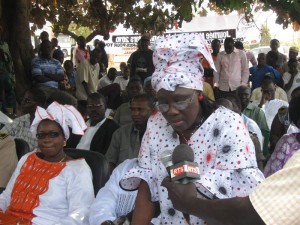 Seynabou Male Cissé, Senegal. Twenty-eight years of armed conflict in Casamance, Senegal, have left many women feeling powerless: powerless to stop the frequent deadly bursts of guerilla violence; powerless to feed and educate their children in the midst of the chaos of conflict. But Seynabou Male Cissé saw the futility in this collective paralysis and recognized that the women of her community possessed an innate strength that could be used to help solve her country's problems.
In 1999 she co-founded USOFORAL ("let's join hands"), a grassroots organization that makes use of Senegalese women's traditional role as mediators. USOFORAL sets up local women's peace committees, promotes peace education and helps strengthen rural women's organizations. Seynabou's courage has inspired many women to protest the seemingly never-ending violence in their midst.
In 2007, she was recognized as an ambassador for peace by the Universal Peace Federation. She is now the vice chair of the West Africa Network for Peacebuilding, and in February, led a delegation of 50 women leaders to the World Social Forum in Dakar, where USOFORAL advocated for collective peacekeeping and led a panel about women's leadership in conflict settings.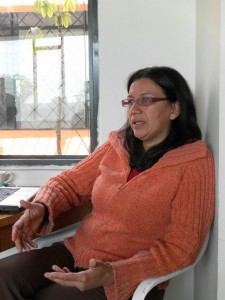 Tatiana Roa Avendaño, Colombia. How does an engineer for an oil company come to be one of the most fervent spokespeople for the indigenous movement against petroleum extraction? Tatiana Roa Avendaño decided in 1991 that she could no longer stand by as her employer, ECOPETROL, destroyed Amazonian ecosystems and threatened the lives and livelihoods of indigenous Colombians.
She quit her job and began a new life as an activist on foot, knocking on doors to talk with women farmers about the importance of water. In 1997, she co-founded CENSAT (Asociación Centro Nacional Salud Ambiente y Trabajo Censat Agua Viva) to support indigenous Colombians' resistance to oil and gas extraction, which pollutes their territory, dries up their water and threatens to displace communities.
Tatiana has recently taken on the struggle against proliferation of agrofuel farming in Colombia, which led to forced displacement of indigenous communities in 2004 and has driven up local food prices. In 2007 she collaborated with the National Movement of Afro-Colombian Communities to launch "Filling up the Tanks and Empty Territories," a campaign that raises awareness about the disastrous impact of agrofuel crops. That year she was also one of the main proponents of the national referendum on water as a constitutional and fundamental right.