2015. What a year. The past 12 months were marked by devastating disasters and filled with life-affirming hope—here in the United States and around the globe.
Read our round-up of 10 human rights events in 2015 that motivate us to bring greater justice, peace and dignity to the world in the year ahead.
1. Burma's Rohingya People Face Persecution
In 2015, the Rohingya people—a religious and ethnic minority group—continued to flee persecution, violence, and ethnic cleansing in western Burma. The government has corralled more than 140,000 Rohingya into camps and sent thousands fleeing by boats, causing a devastating refugee crisis that made headlines in May. AJWS supporters urged President Obama to provide protection, aid and refuge to the Rohingya people, and we continue to support local organizations in Burma who are bringing attention to the atrocities and injustice faced by Burma's ethnic and religious minorities.
2. Dominicans of Haitian Descent Experience Bigotry and Discrimination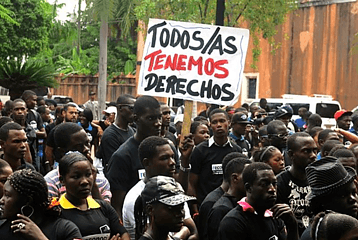 In July 2015, the Dominican government threatened to deport hundreds of thousands of Haitian migrants and Dominicans of Haitian descent who lost their citizenship in a devastating court ruling several years ago. AJWS supporters urged Secretary of State John Kerry to hold the government of the Dominican Republic accountable for ending the crisis in the country, where hundreds of thousands of Dominicans of Haitian descent are being denied their fundamental right to nationality because of their heritage. Tragically, many of the same Dominicans of Haitian descent are being subject to violence by those who hate them. The stateless and migrant populations continue to live in fear and uncertainty about their future. In an op-ed in the Jewish Telegraphic Agency, Ruth Messinger reminded us about why American Jews must stand up for the rights of Haitians in the Dominican Republic, and AJWS continues to demand an end to the discrimination and persecution in 2016 through our advocacy and our grants to Haitian and Dominican organizations working to stop deportations and secure the rights of Dominicans of Haitian descent.
3. Earthquake Devastates Nepal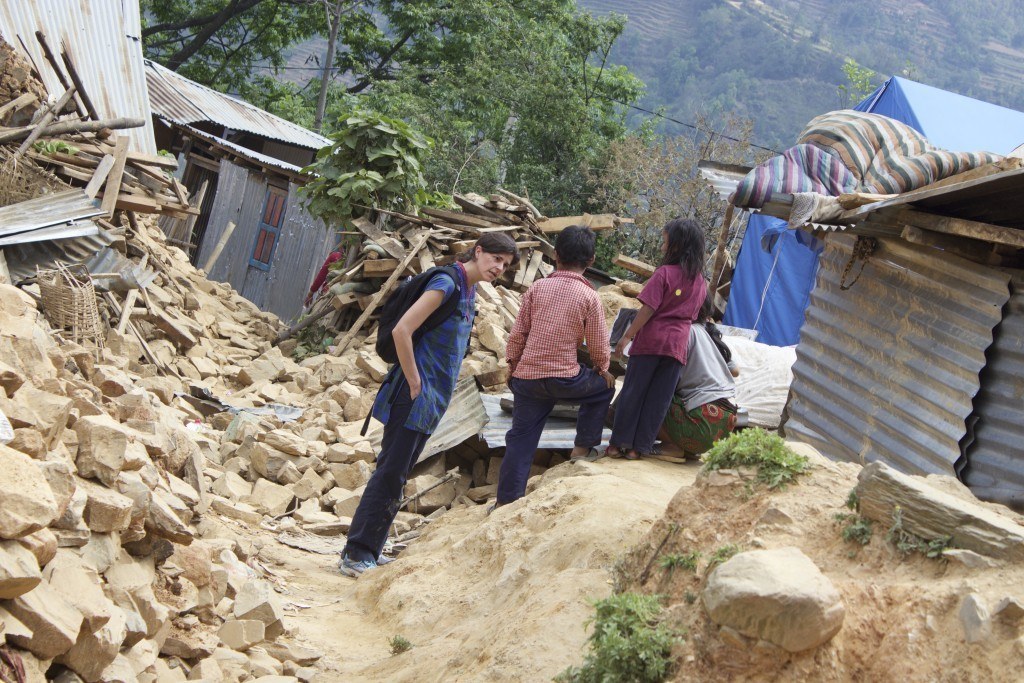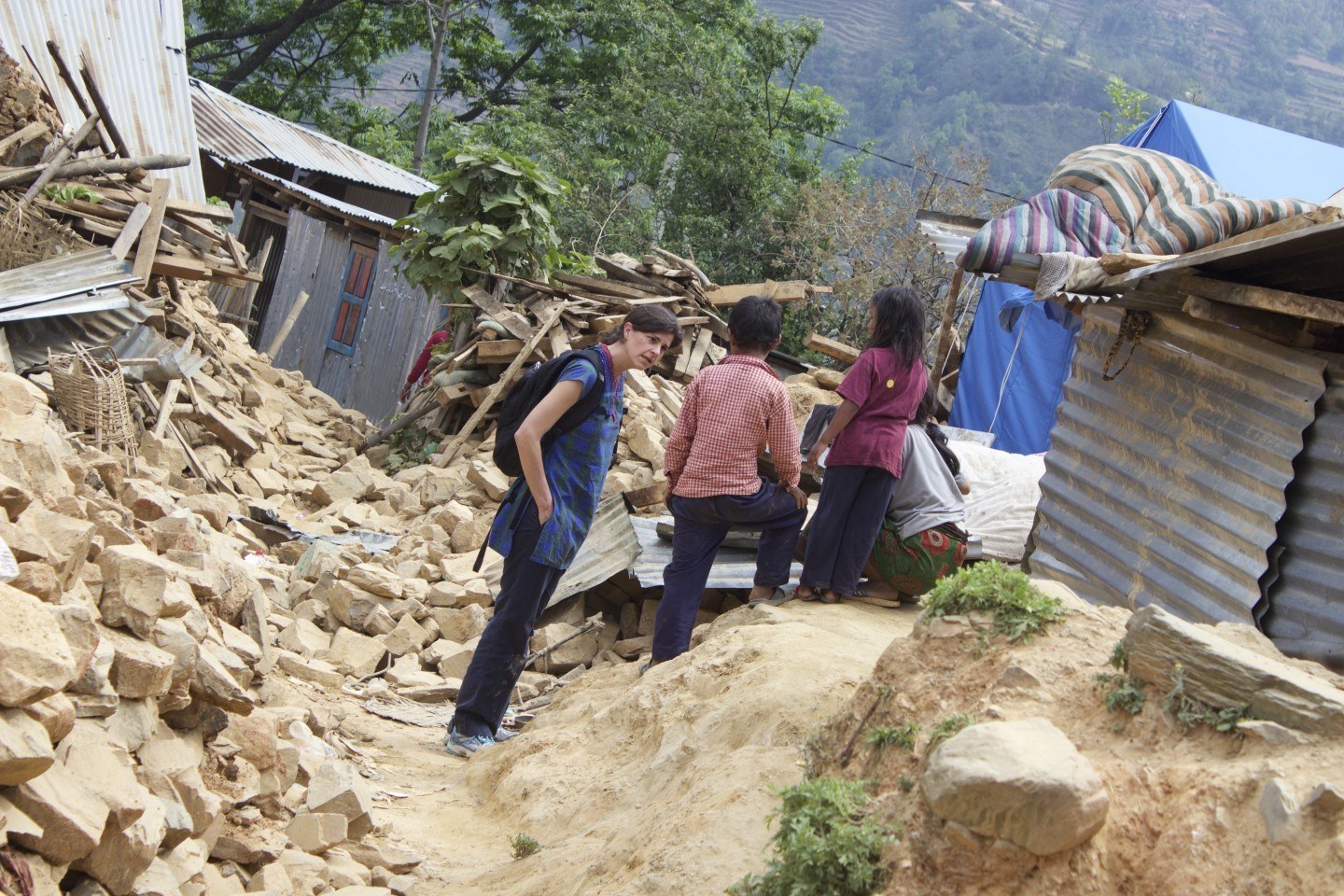 On April 25, 2015, a 7.8 magnitude earthquake struck Nepal—followed by innumerable aftershocks and a second powerful 7.3 magnitude quake two weeks later. The disaster killed more than 8,500 people; injured and displaced tens of thousands more; and reduced homes, buildings and historic landmarks to rubble. AJWS sprang into action within hours of the first earthquake, launching an emergency relief fund, to which AJWS supporters contributed nearly $2.5 million to help survivors. Today, AJWS continues to work with a number of local groups to help the country rebuild and recover. We are providing aid to the hardest-hit areas of Nepal, with a focus on helping communities whose needs are frequently overlooked: families living in extreme poverty, communities in remote villages, Tibetan refugees, Nepal's lower castes, ethnic minorities, pregnant women, youth and LGBT people.
4. Ebola Epidemic Ends in Liberia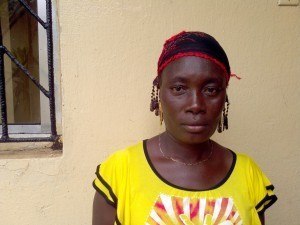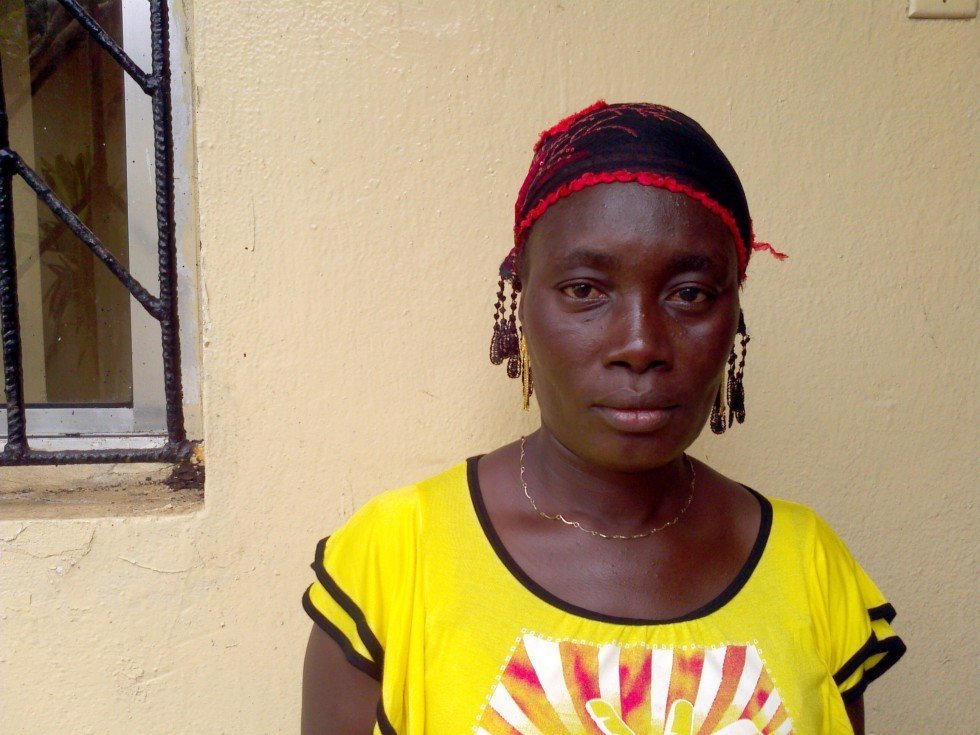 In early 2015, West Africa continued to fight the most widespread epidemic of the Ebola virus in history that began in March 2014. In Liberia, one of three West African nations at the center of the outbreak, AJWS has sent more than $765,000 in emergency and long-term aid since August 2014. Local grassroots groups played a crucial role in responding to and containing the outbreak.
The epidemic has been contained since May 2015, and AJWS has continued to help Liberia's oppressed communities recover from the epidemic and address the serious injustices they faced before the outbreak began.
5. Randy Berry Becomes the First U.S. Special Envoy for the Human Rights of LGBT People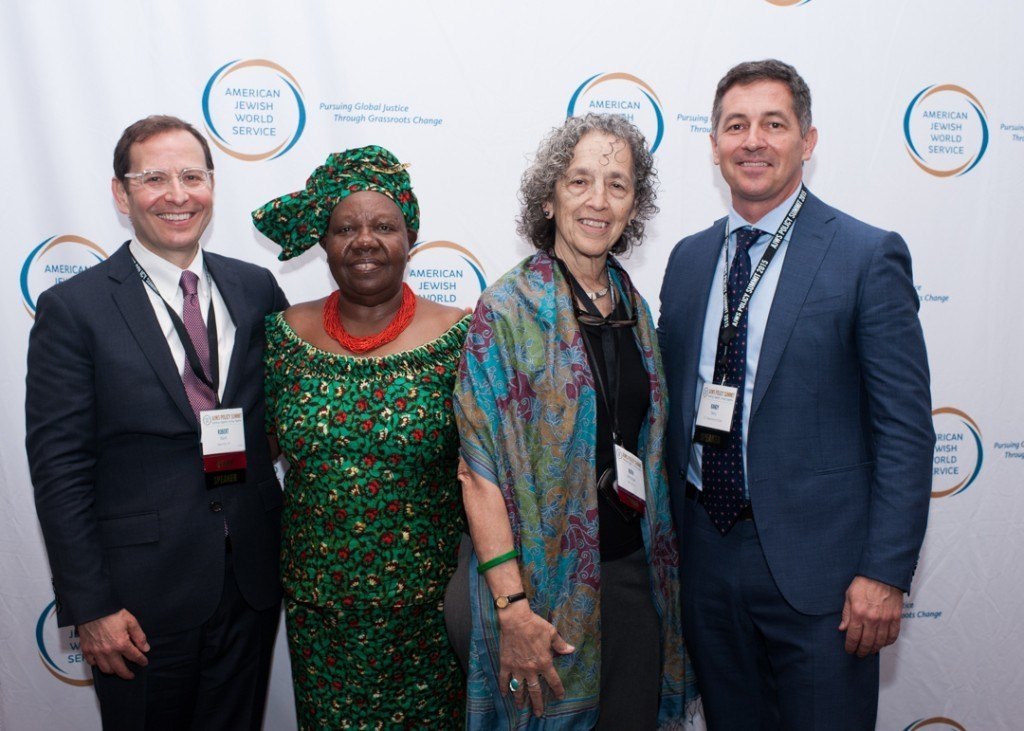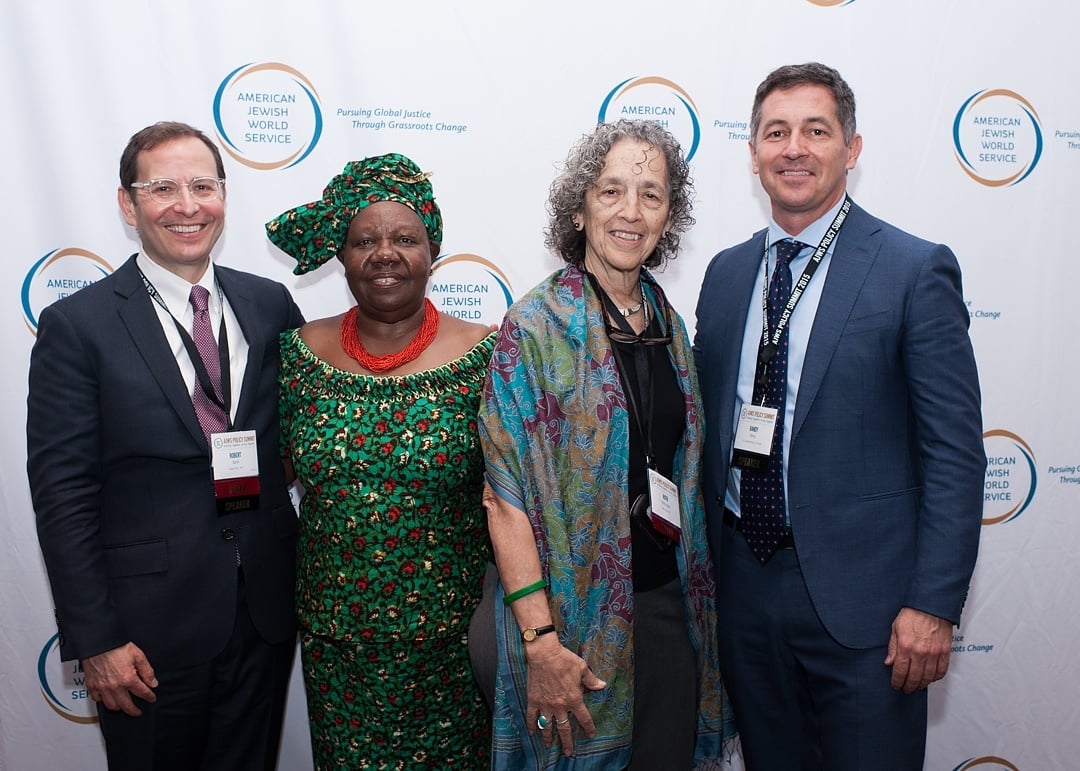 After more than a year of advocacy by AJWS supporters, our partners and other human rights organizations, we and others won an historic victory for international LGBT rights!
In February 2015, Secretary of State John Kerry appointed veteran diplomat Randy Berry as the first Special Envoy for the Human Rights of LGBT Persons—an historic position that puts LGBT rights on the global agenda. Berry now leads efforts by the U.S. government to defend the rights of LGBT people worldwide.
6. AJWS Strengthens Our Commitment to End Child Marriage in India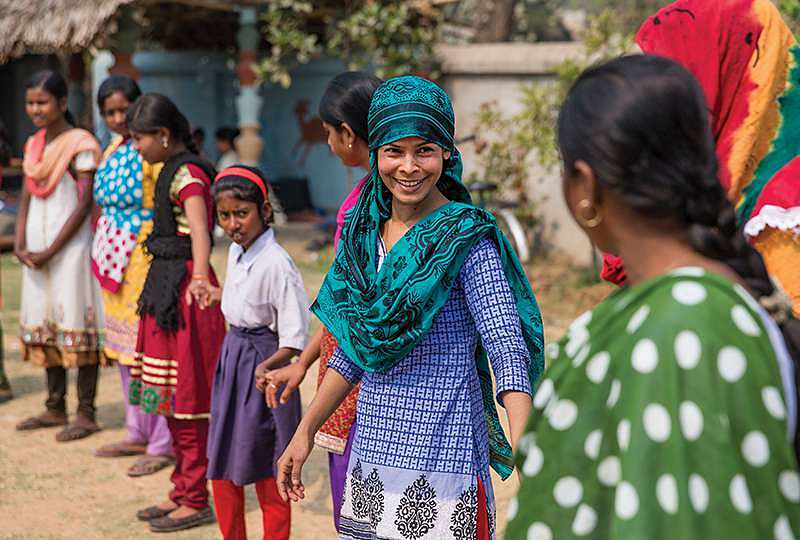 Each year, 15 million girls worldwide are married before the age of 18—often against their will. In 2015, AJWS continued to support local and national organizations that are working to end the practice of child marriage in India—a country that is home to one-third of the world's child brides—by bringing girls and young women together to define their own futures. In September, we shared the powerful story of Sonali, a young woman from West Bengal. And in October, we released a new policy brief, "What's Missing in the Fight Against Early and Child Marriage." Learn more about how AJWS supports Sonali and others in India who are committed to ending child marriage.
7. Burma Hosts Historic Elections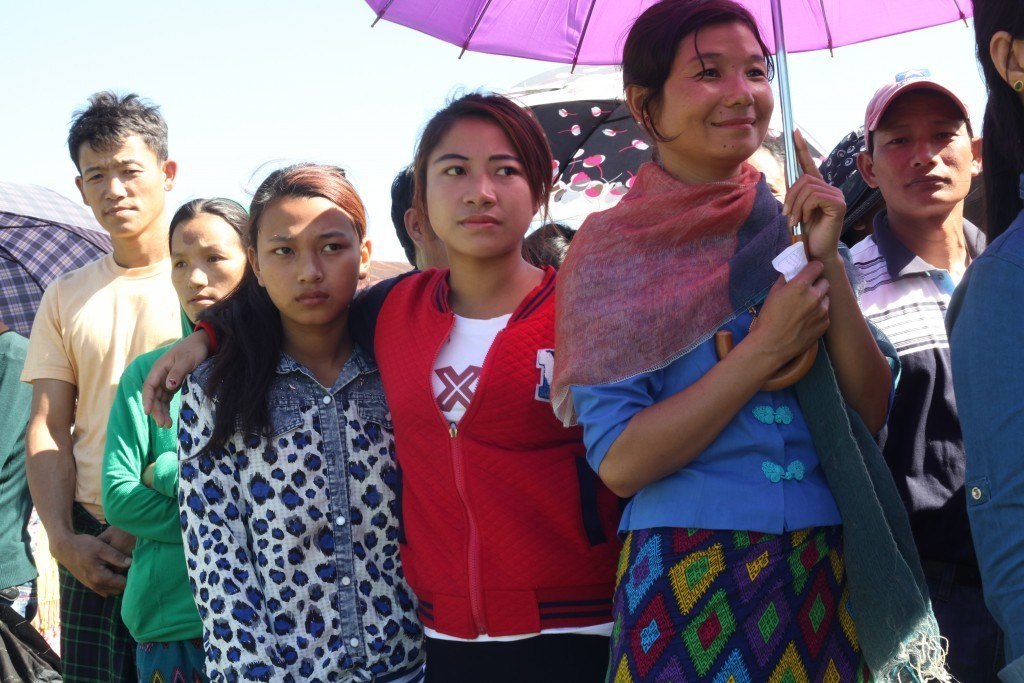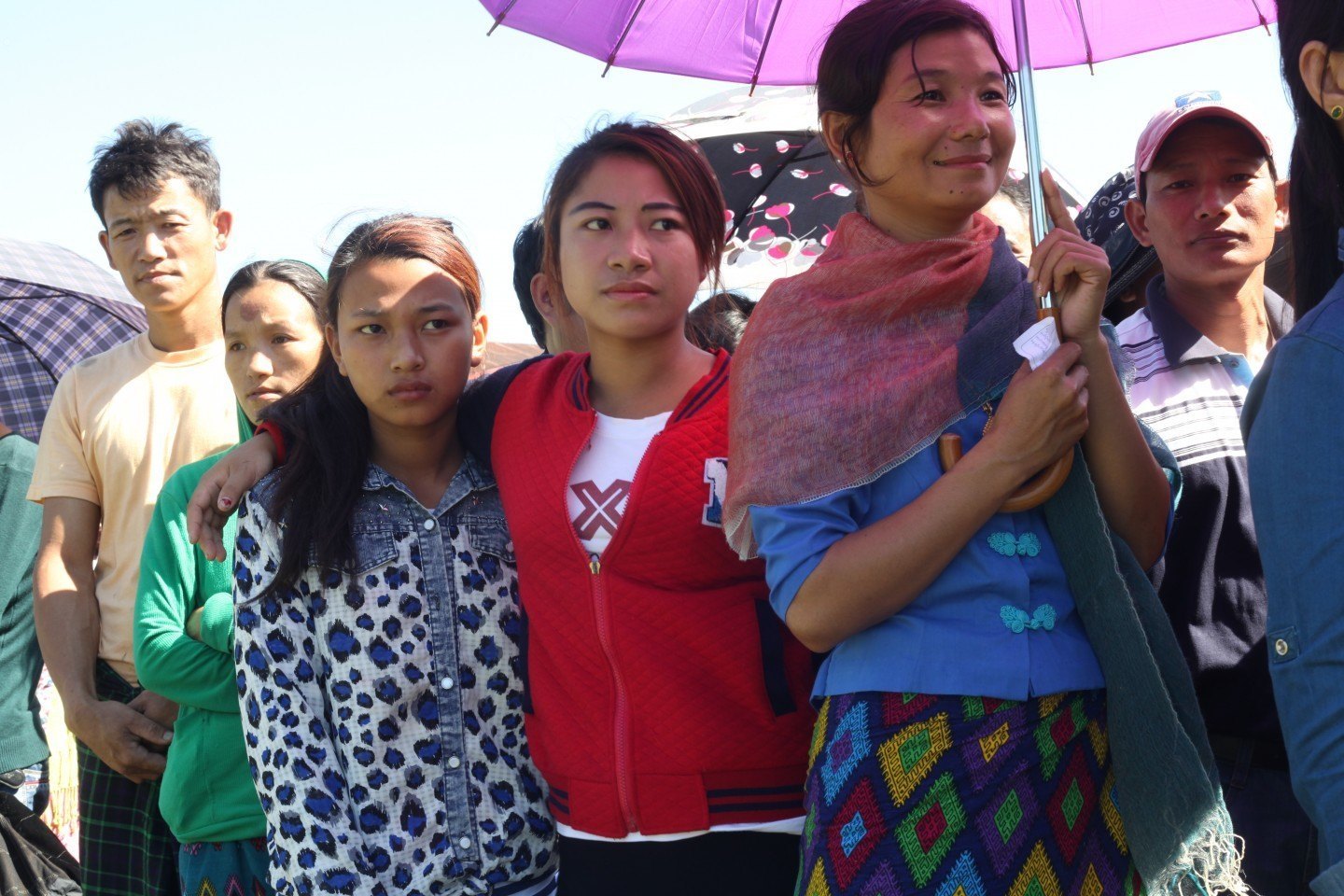 On Sunday, November 8, 2015, more than 30 million people voted in Burma/Myanmar's first contested elections in 25 years. 2011 marked the end of nearly 50 years of military rule and these elections have been viewed as a key step in the creation of a more democratic state. AJWS's grantees in Burma have played a major role in hastening these developments, through their decades of tireless work to loosen the grip of the military junta, stop the persecution of ethnic minorities and advocate for greater political freedom. AJWS's Jenna Capeci, Director of Civil and Political Rights, explained what the historic elections mean for the country's people and identified seven things the world should know about Burma's political landscape.
8. Five-Year Anniversary of the Haiti Earthquake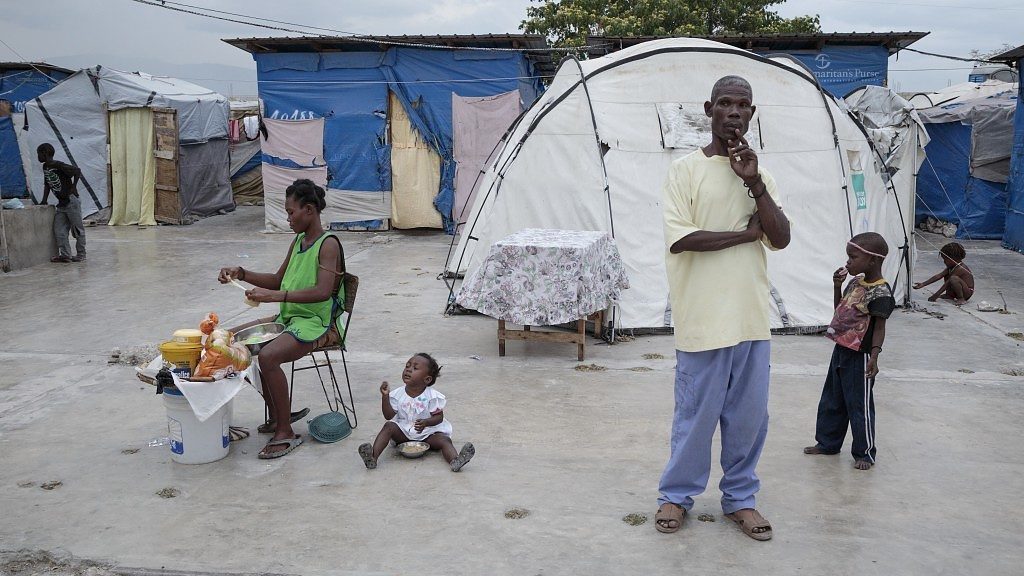 Last January, the world marked the five-year anniversary of the earthquake that struck Haiti on January 12, 2010. The 7.0 magnitude earthquake—one of the most devastating in history—claimed 230,000 lives and decimated villages, homes and farms. AJWS responded within 48 hours of the first tremor, and since 2010, we have funded 66 local, grassroots organizations in Haiti with more than $5.7 million in relief aid. Today, more than five years later, AJWS continues to support our Haitian grantees—long after other organizations have left—by fighting the poverty, disease, violence, homelessness and violations of human rights that persist.
AJWS contributed to a photo essay in PBS Newshour to mark the anniversary of the Haiti earthquake. And Nixon Boumba, a Haitian consultant who supports the work of AJWS, wrote an op-ed in The Washington Post, explaining that we must rebuild Haiti to benefit all of the country's people.
9. AJWS Contributes to Kenya's Land Rights Movement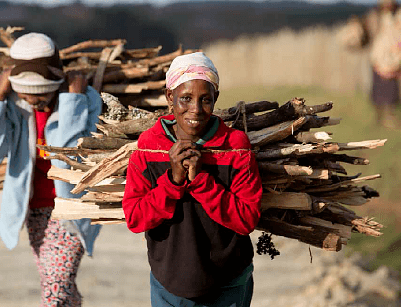 Over the past 12 years in Kenya, AJWS has supported 241 grantees working to protect the land, water and other natural resources that the country's poorest rural citizens depend on for survival. This year, we released a report that presents highlights from recent research that measures the contributions our grantees have made with AJWS's support.
10. AJWS Grantees Awarded for Extraordinary Work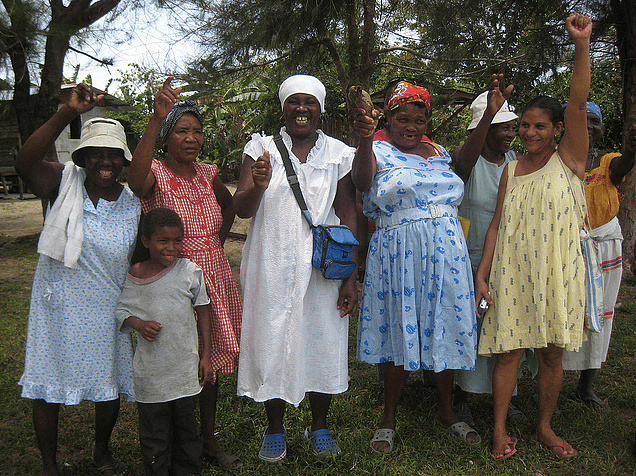 AJWS's grantee in Honduras, OFRANEH, was named the international winner of the 2015 Food Sovereignty Prize, awarded to grassroots activists working for a more democratic food system. Supported by AJWS, OFRANEH works to protect the economic, social, and cultural rights of 46 indigenous Garifuna communities along the Atlantic coast of Honduras.
Berta Cáceres, founder of AJWS's grantee COPINH, won a Goldman Environmental Prize for her courageous work fighting against the construction of the Agua Zarca dams in Honduras.
Additionally, AJWS's grantee in Senegal Y'en a Marre (Enough is Enough) received the Prince Claus Foundation Award. Y'en a Marre is a collective of young rappers, artists, writers and students acting in favor of a peaceful and just Senegalese society. This prestigious award acknowledges Y'en a Marre's critical work to preserve democracy and good governance in Senegal and to build a movement of engaged citizens.
Donate to AJWS in 2015 to help improve the lives of millions around the world.