Last updated 1/6/2020
Across much of Central America, rural communities are facing a daunting, chaotic series of natural disasters. First, in early November, Hurricane Eta bombarded the north-central region of Guatemala and the Caribbean coast of Nicaragua, affecting many communities that AJWS grantee-partners support.
In Guatemala alone, an estimated 150 people have died and thousands have been left without homes, desperately seeking shelter and safety. In Nicaragua, the government's lack of leadership — from failure to address the COIVD-19 pandemic to outright human rights abuses against activists — means that communities were unprepared for the storms and their devastating impacts. Tragically, the number of deaths in both countries continues to rise.
Just two weeks later, on November 16, Hurricane Iota slammed into some of the same areas that Eta had torn through, causing even more catastrophic damage. Many of the communities AJWS supports are facing a compounded disaster — before communities could recover from one storm, another descended upon them.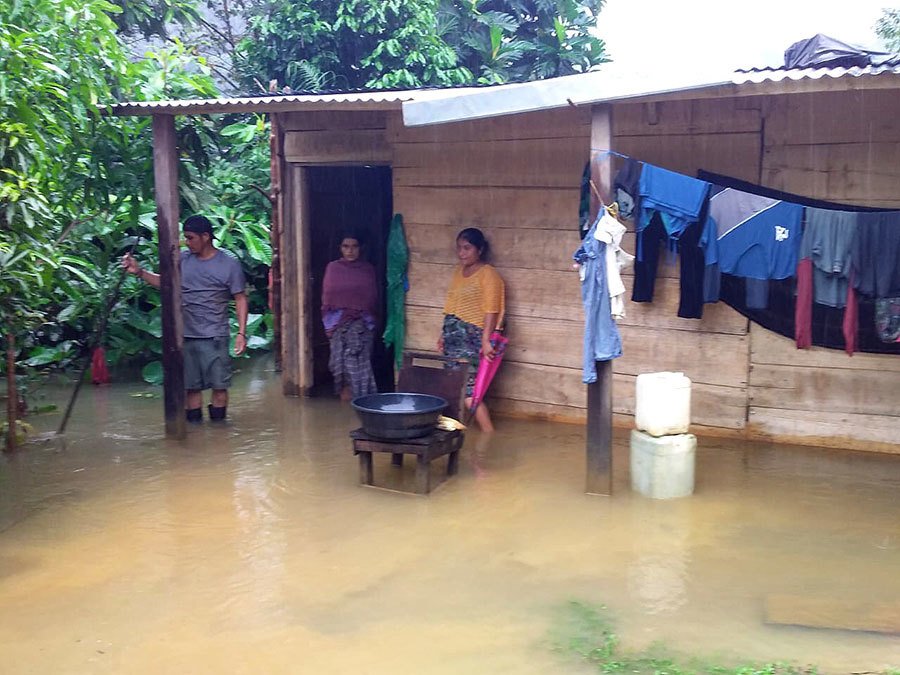 Together, these storms have affected more than five million people, damaged thousands of roads critical to transporting goods, and destroyed dozens of bridges. Entire communities have been effectively cut off from national humanitarian aid.
AJWS's response was immediate: on November 4, we launched an emergency campaign that extended to Hurricane Iota relief. Funds support people with food, medicine and the protective equipment they need to prevent the rampant spread of COVID-19. We've kept in close contact with our grantees, and are continuing to respond to the mounting needs of their communities.
AJWS grantees support their hard-hit communities
Hurricane Eta's damage has been especially severe in central Guatemala, where multiple AJWS grantee-partners sprang into action to ensure the safety of their communities. In the Ixcan region of northern-central Guatemala, for example, rivers flooded and destroyed people's homes and vast swaths of agricultural land. The flooding forced most families to flee their villages for higher ground, often on foot, with only what they could carry. Eta has destroyed bridges and roads as well, shutting down bus transportation and effectively blocking many of these rural communities from escaping to safer parts of the country. And another threat looms in Ixcan: local communities fear that the nearby hydroelectric dam could collapse and wipe out villages downstream.
To provide urgent assistance to families in the path of this devastating crisis, AJWS immediately sent an emergency grant to longtime grantee-partner Puente de Paz, which has used the funds to provide emergency medical supplies and food directly to 85 Indigenous communities affected by severe flooding. Damage from the storm is so widespread that AJWS grantees are identifying the most isolated, small communities for support and supplies — these communities are currently not being reached by government relief efforts.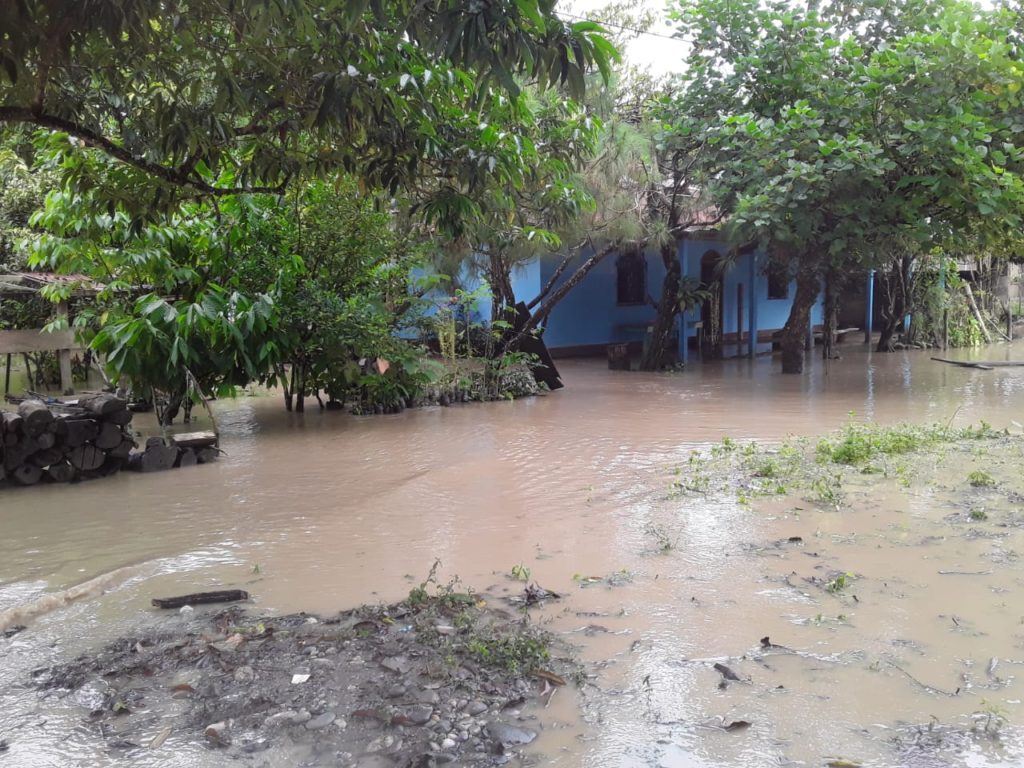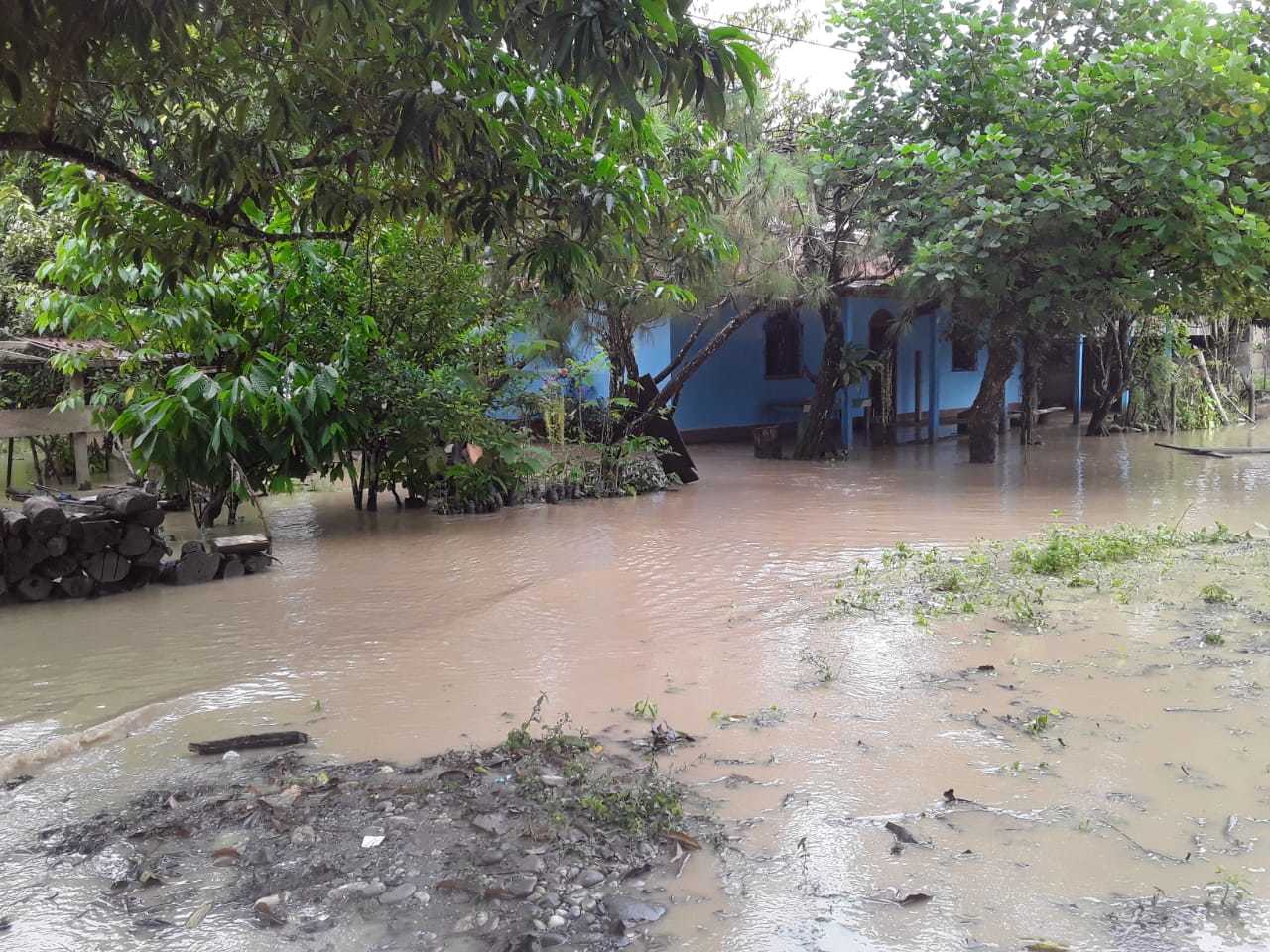 Just as communities were beginning to assess the damages caused by Eta, Hurricane Iota descended on November 16. In Nicaragua alone, the heavy winds and rain destroyed over 10,000 homes along the country's Caribbean coast and northern highlands and left approximately 500,000 Nicaraguans without potable water. Most of the 100,000 people who were evacuated to shelters decided to leave because of the appalling conditions: there is not enough food and potable water and the wet conditions are giving rise to malaria and dengue outbreaks.
Storms worsen existing inequalities across Guatemala and Nicaragua
Like Eta, Iota caused the most damage in already poverty-stricken areas with large Indigenous and, in the case of Nicaragua, Afro-descendant populations who rely on subsistence farming. These communities now face food insecurity as both storms and the ongoing heavy rains have flooded farmland, destroying most of the country's crops. The severe flooding has also led to landslides, which have destroyed homes, arable land and lives.
After Iota hit, our partners were on the ground quickly, determining the most dire needs of their communities. Just a week after Iota made landfall, one of our partners is responding to the needs of Indigenous communities on the Northern Caribbean coast of Nicaragua by using existing funds from an AJWS grant for Eta response to provide food rations, housing materials, seeds for replanting crops destroyed by the storm and first aid kits for community midwives who are caring for those who have been injured. Other partners are providing kits that include masks, soap and hand sanitizer to people in shelters and communities.
We expect to make multiple additional grants to support communities most affected by Hurricane Eta and Hurricane Iota.
AJWS's deep, longstanding partnership with our grantees around the world is the key to our effective humanitarian response work. Just like in past crises, we are listening to our grantees as they continue to assess the needs of their communities, and we're sending immediate support that responds to the specific needs on the ground as these crises evolve.
Please donate today to support their life-saving work.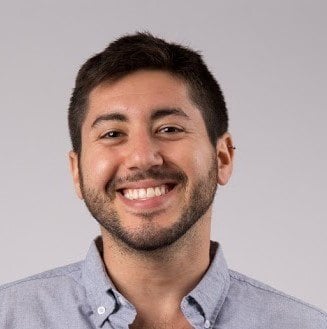 Justin Jacobs is a Senior Marketing and Storytelling Officer at AJWS.