Crisis in East Africa
Donate Now
---
The Problems
For more than 20 years, a conflict raged between the Lord's Resistance Army and the Ugandan government in the northern region of the country, claiming thousands of lives and displacing entire communities. Today, the Ugandan people are still struggling to recover. In many areas, people face grave challenges to accessing basic public services like education, safe water and health care—particularly women and girls.
Adolescent girls and young women in northern Uganda face heightened risks for HIV infection, unwanted pregnancy and violence. They often have difficulty accessing the information and services that could help them prevent or respond to these challenges. LGBTQI+ people in Uganda also face severe stigma, discrimination and harassment, and sex workers experience similar abuse—from clients, police and fellow citizens.
In December 2013, Uganda's parliament passed an anti-homosexuality law that made same-sex relations a legal offense. The law also criminalized organizations working with LGBTQI+ people. Although Ugandan LGBTQI+ activists and allies successfully challenged the law in court, they continue to struggle with the intolerance and hate behind it. The likelihood that a similar bill will be introduced again looms large.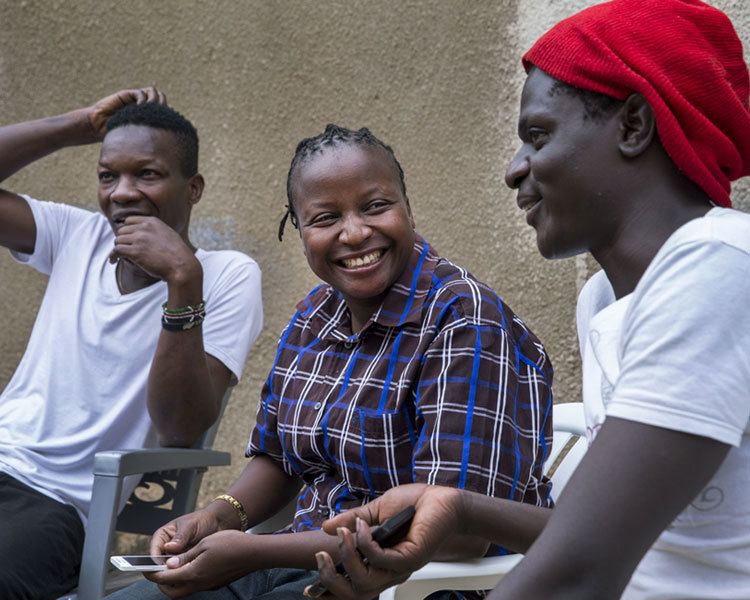 Access to land, food and water is an ongoing struggle in Uganda. Several years ago, the Ugandan government confirmed the presence of billions of barrels of oil underneath its forests and lakes along the Congo border. Since then, speculators and multinational companies have flooded Uganda's western region, buying up land and digging oil exploration wells. This activity has devastated local communities, damaging and polluting their farm land, blocking their access to water sources. As a result, many households have been thrust deeper into poverty, thousands have been displaced and people live in constant fear of forced eviction from their land. More recently, early stages of oil exploration threaten the land and livelihoods of vulnerable communities, who have been excluded from decisions about oil drilling.
Our Solutions
AJWS is committed to helping marginalized communities in Uganda advocate for human rights. Our grantees are:
Collecting evidence on and documenting human rights violations, particularly violence against women, LGBTQI+ people and sex workers, as well as abuses of land rights
Teaching sex workers and LGBTQI+ people about the laws that protect their rights
Educating marginalized communities about their human rights and connecting them to the services they need, from legal aid to HIV testing or treatment
Organizing communities to advocate for improved legal protections and enforcement to prevent land grabs and other harmful effects of development projects, including mining and mineral extraction
Building relationships between activists and local, national and international media to raise awareness of human rights violations