We celebrated our 30th anniversary 2015! In honor of this milestone, we profiled 30 remarkable leaders who have partnered with AJWS to build a better world. These are but a few of the thousands who have raised their voices worldwide with our support, changing the lives of millions for the better.
Rabbi Stephanie Ruskay
Inspiring a generation of Jewish leaders for justice
New York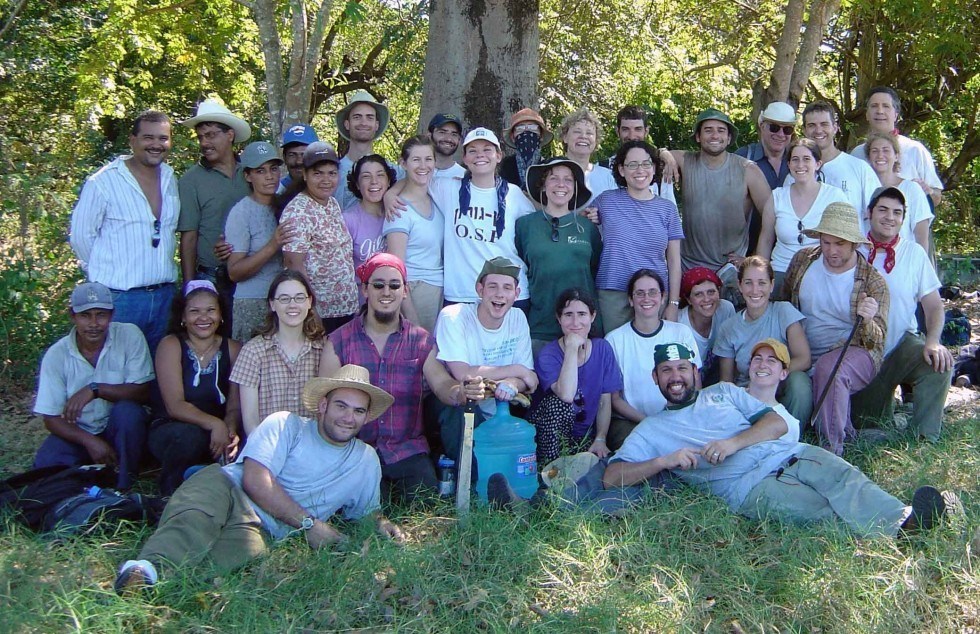 When Stephanie Ruskay led AJWS's first group trip of rabbinical students to El Salvador in 2004, she was experimenting with a powerful new way to train future clergy. Years later, her idea to send emerging Jewish religious leaders to developing countries to train and inspire them to become agents of social change has become a hallmark AJWS program, the Global Justice Fellowship.
Stephanie had joined AJWS soon after college as Ruth Messinger's assistant. Quickly, she distinguished herself as an innovator and helped Ruth and AJWS develop a new global justice travel program for young supporters that launched in 2000. A few years later, she entered rabbinical school and began to imagine how a similar program could transform the world views of her classmates.
"As I was trying to explain to a group of rabbis why they should care about global human rights work," she said, "I started to think, wouldn't it be different if part of the preparation to become a rabbi included training in how to become social justice and anti-poverty leaders?"
Inspired, Stephanie worked with AJWS to launch the AJWS Rabbinical Students' Delegation. She enlisted highly-respected educators like Leonard "Leibel" Fein—the editor of Moment Magazine—as scholars-in-residence and began to cultivate what has since become a generation of leaders who are educated, passionate and vocal about the importance of social justice and global awareness in Jewish life.
Today, she is associate dean of the Rabbinical School at The Jewish Theological Seminary of America, where she weaves these values into the curriculum. From their first days at the seminary, her students participate in an orientation program designed to spark inquiry and action to end injustice in New York neighborhoods and oceans away.
"A lot of what I learned at AJWS I'm bringing here to my work at the rabbinical school," she says. "And I'm not alone. There are so many people who have seen what was possible through AJWS, and are now out in their own communities organizing Jewish responses to poverty and injustice."