We celebrated our 30th anniversary 2015! In honor of this milestone, we profiled 30 remarkable leaders who have partnered with AJWS to build a better world. These are but a few of the thousands who have raised their voices worldwide with our support, changing the lives of millions for the better.
Gamal Palmer
Unlocking the potential of global activism through fellowship
Los Angeles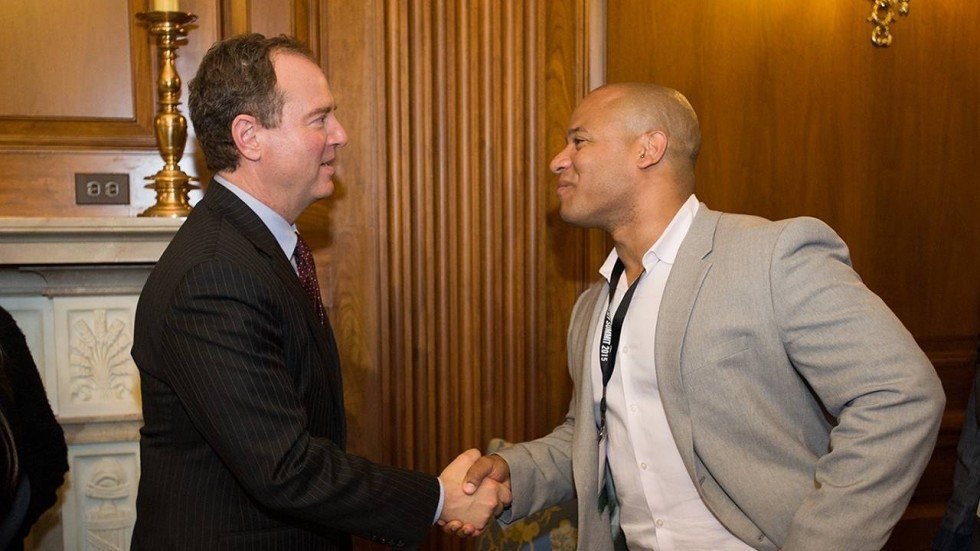 Gamal Palmer felt the power of advocacy course through his veins in May of 2015, when he and more than 150 other AJWS supporters ascended Capitol Hill for AJWS's Policy Summit. As an AJWS Global Justice Fellow, he was there to call on Congress to pass the International Violence Against Women Act.
Feeling the momentum of this moment, he said: "We were inspired to go up the steps of the Capitol to make a difference, to knock on those doors and to give the pushback and the pressure that's needed to make this life-saving law a reality for women around the world."
As the senior director of the Community Leadership Institute at the Jewish Federation of Greater Los Angeles, Gamal has a talent for organizing people, and AJWS focused this skill on global justice. During his fellowship year he helped coordinate and recruit participants in AJWS's delegation to the LA Pride Parade and launched a podcast to engage fellow African-Americans to learn about social justice issues and get involved in activism. As a black Jew whose heart is connected to both communities, Gamal hopes to inspire a diverse group of people to believe that they, too, have the power to effect change.
He sees AJWS's campaigns as "opportunities for Jews and people of color to take action in the legislative process," he said. "I hope my program creates a culture of activism and inspires people to believe they can be philanthropists and changemakers, regardless of where they're from."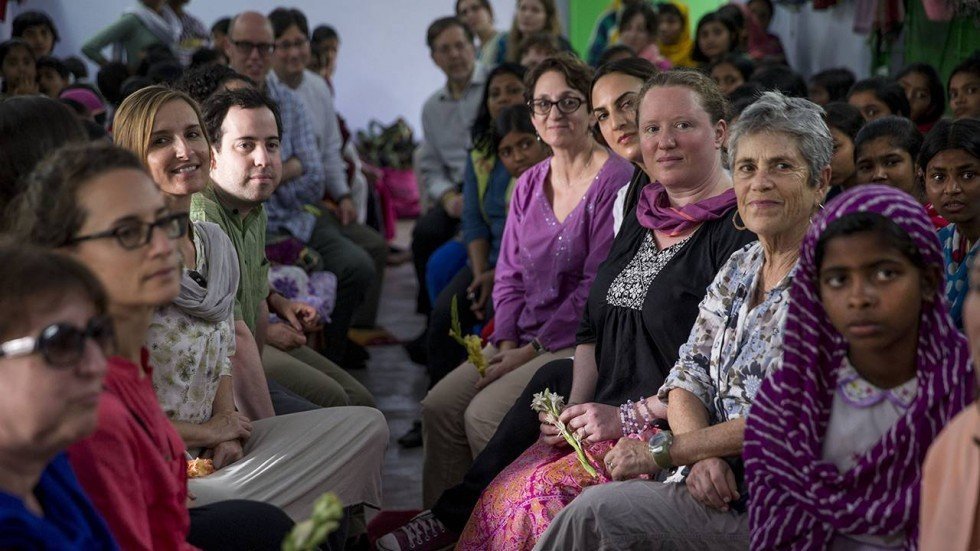 In Washington, he told members of Congress about women he met while traveling with AJWS in India who experienced the pain and fear of violence, and saw how potent these stories could be when the policymakers agreed to take a stand. "As a Global Justice Fellow," he said, "I discovered the power of sharing personal stories and how that can have impact by changing people's world view—and, in turn, changing the world."
To Gamal, "AJWS is the epitome of a Jewish organization because it asks questions, engages in dialogues and organizes people to take action—only to ask more questions that will drive us toward our next goals. The work is never done, and that is very Jewish."