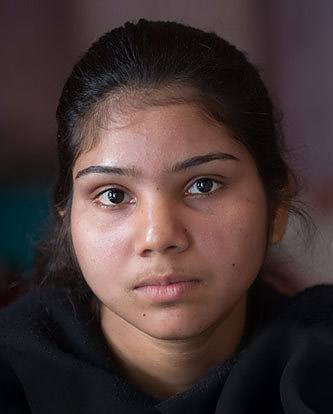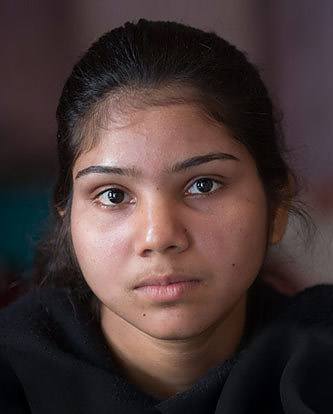 Zeenat is 17 years old and has already been married and divorced three times. All of these marriages took place against her will, and all three husbands abused her.
Unfortunately, Zeenat's experience is common in her impoverished community in Hyderabad, India. As is the case for many families living in poverty, Zeenat's parents viewed marriage for their post-pubescent daughter as a way to relieve a financial burden on their household. In Zeenat's case, her parents could not afford to pay her dowry, a custom traditionally required for marriage, though not enshrined in Indian law. Instead, they chose to marry her off in exchange for payments from wealthy men from India and the Gulf States, not expecting these marriages to be permanent.
Zeenat's husbands all did the same thing: used her, abused her and then deserted her. She had never been to a doctor after experiencing domestic violence, and was unaware that India's Protection of Women from Domestic Violence Act of 2005 should have legally protected her from abuse, even from her own husbands. She also felt alone, because violence against women and girls is common and socially accepted by her family and neighbors.
Moreover, Zeenat was trapped because she didn't know how to support herself without a husband. Like many girls her age, she had dropped out of school and did not have any vocational skills. Her poverty and sense of powerlessness were also exacerbated because she is a Muslim—a religious minority in India, whose members face discrimination and limited access to economic opportunity and government services in Hyderabad.
All together, these threads of Zeenat's life weave a story of violence.
But her life changed dramatically when she discovered Shaheen Resource Center for Women, an organization supported by AJWS, which is working in the slums of Hyderabad's Old City to help Muslim and Dalit (lower caste) Hindu women and girls combat gender discrimination and violence. Zeenat had heard that some girls in her community were going to Shaheen for vocational opportunities, and that the organization helped girls like her escape early marriages and the resulting abuse.
Zeenat enrolled in embroidery classes at Shaheen. She started to open up about her three unwanted marriages and her desire to escape her parents' plans for a fourth.
Shaheen helped Zeenat negotiate an agreement with her parents in which they acknowledged her legal right to be protected from early marriage and domestic violence. She was then referred to a doctor to determine whether her abuse had resulted in pregnancy or HIV infection so that she could obtain the appropriate healthcare.
At the same time, Shaheen provided her with vocational training to enable her to become financially independent and therefore less likely to fall victim to a future abusive marriage. If Zeenat does marry again, she will have the knowledge and resources to exercise her rights, the access to services to help her stay safe and healthy, and the ability to leave the marriage if she chooses.
Supporting girls like Zeenat is the goal of the International Violence Against Women Act (IVAWA), a piece of legislation recently introduced in the U.S. House of Representatives. IVAWA would make sure that U.S. aid dollars are allocated to local groups like Shaheen.
Lastly, IVAWA would put the full force of the U.S. Department of State behind Zeenat and girls like her worldwide, by making it a top U.S diplomatic priority to stop violence against women and girls, particularly in countries like India, where the high prevalence of child marriage makes girls especially vulnerable to abuse.
To learn more, visit our Ending Child Marriage section to see videos, photo slideshows, stories and original research related to AJWS's work on child marriage in India.