We celebrated our 30th anniversary 2015! In honor of this milestone, we profiled 30 remarkable leaders who have partnered with AJWS to build a better world. These are but a few of the thousands who have raised their voices worldwide with our support, changing the lives of millions for the better.
Congressman Eliot Engel
Championing justice on Capitol Hill
Washington, D.C.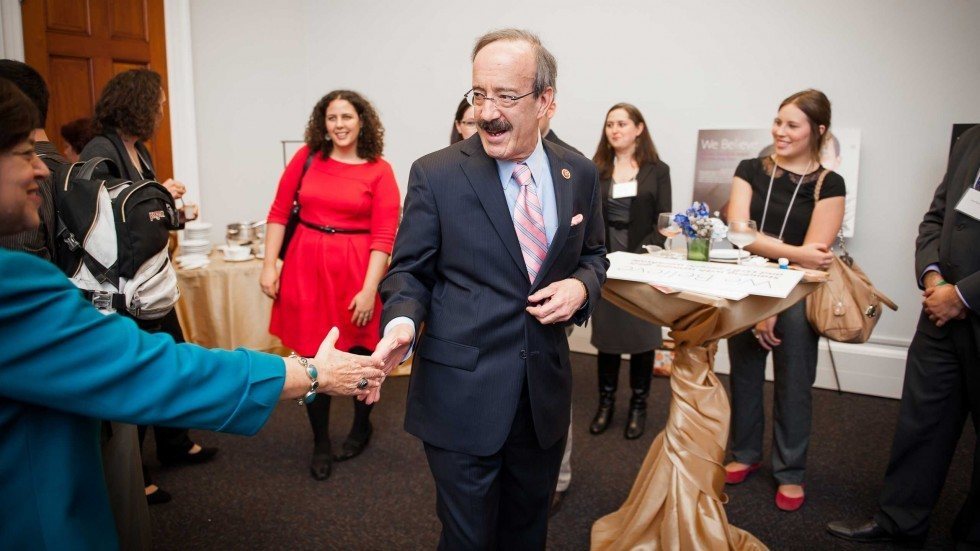 AJWS has many strong and committed allies in the Senate and the House of Representatives who have been integral partners in our advocacy campaigns. Among these leaders, Representative Eliot Engel (D-NY) has distinguished himself as a major voice for human rights and international development in Congress. He has used his position as the Democratic leader of the House Foreign Affairs committee to make progress on the wide range of issues that AJWS works on, from disaster relief to food aid reform to gender equality.
After a massive earthquake struck Haiti in 2010, Rep. Engel welcomed AJWS grantees from Haiti to Congress to tell their stories of survival and recovery. Understanding, as AJWS does, that long-term development is as important as emergency aid, he worked with AJWS and representatives from both sides of the aisle to ensure passage of the 2014 Assessing Progress in Haiti Act, a law that now insists on transparency and accountability for U.S. aid to Haiti.
A powerful partner in striving to end global hunger, Congressman Engel championed a major success in our Reverse Hunger campaign. In 2013, in careful coordination with AJWS's advocacy team, he pushed for a historic, first-ever vote in the House to reform U.S. food aid policy so it does more to alleviate poverty and foster the survival of small-scale farmers in developing countries. The congressman's outspoken support for reform helped pave the way for new provisions in the 2014 Farm Bill that authorized up to $400 million more to buy life-saving food from local farmers to help the hungry.
Congressman Engel is also a leading voice on two cornerstone pieces of our We Believe campaign to end violence against women, girls and LGBT people. He was an original co-sponsor of the International Violence Against Women Act and he backed our bid to create a special envoy for global LGBT rights at the Department of State—a dream that became a reality in February of 2015.
Congressman Engel's Jewish values inform much of his work, and he is a proud supporter of AJWS:
"Jewish identity is closely associated with assisting the sick and poor. It is not only a good deed but a duty, a mitzvah. American Jewish World Service is a shining example of how regular people can make an enormous difference. Their efforts have proven to be invaluable and their leadership courageous."