We celebrated our 30th anniversary 2015! In honor of this milestone, we profiled 30 remarkable leaders who have partnered with AJWS to build a better world. These are but a few of the thousands who have raised their voices worldwide with our support, changing the lives of millions for the better.
Barbara and Eric Dobkin
Leading AJWS with vision, verve and values
New York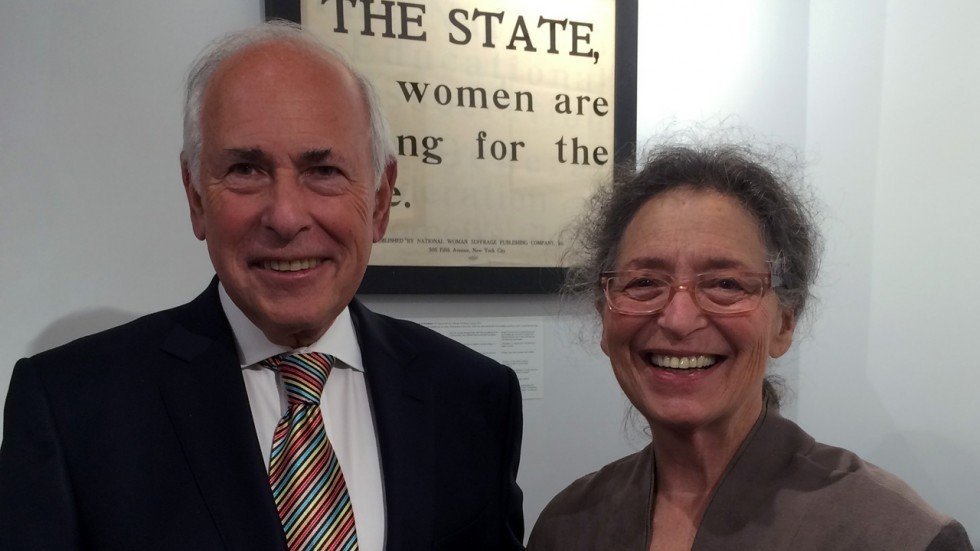 "It's not about what you've accomplished in life. It's about who you are and how your values translate into the deeds you do to help others." This family motto beautifully illustrates Barbara and Eric Dobkin's tremendous generosity of time, energy and funding over more than 15 years of dedicated support to AJWS.
The couple has put their values into action at every turn—from their first gift in 2000, to Barbara's outstanding term as chair of the board of trustees from 2009 to 2012, to the couple's romantic philanthropic gesture that brought their dearest friends and family together to toast their 50th wedding anniversary at AJWS's gala celebration in New York in 2015.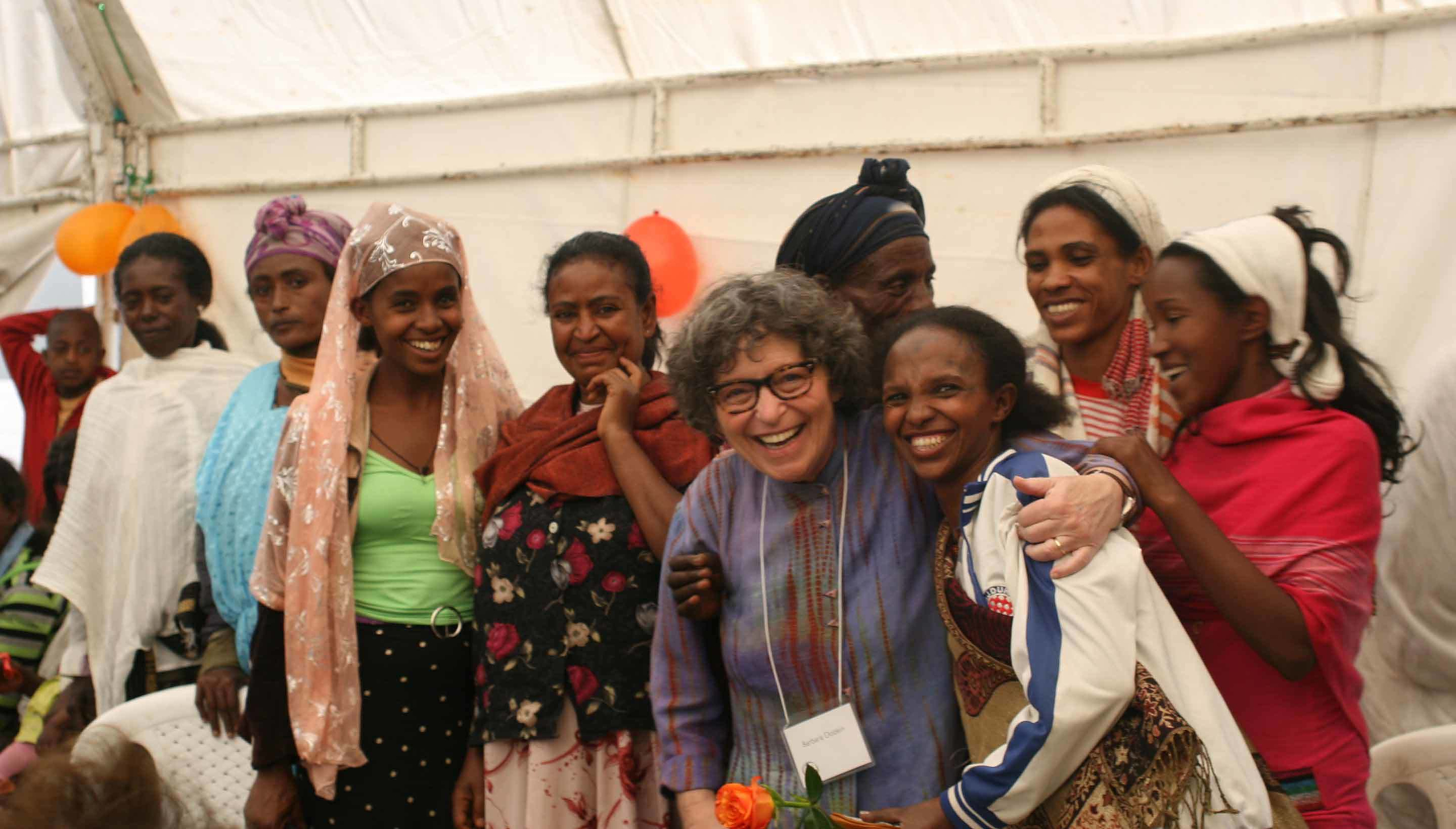 Barbara's zest for AJWS has taken her around the globe to witness our work in India, Thailand, Cambodia, Uganda, Kenya, Ethiopia, Liberia, Guatemala, the Dominican Republic and Haiti. "I was blown away," she said of her first trip to India in 2004, where she observed women from the poorest slums learning to weave so they could earn money and send their children to school instead of making them work.
"You have to get over there and see what's happening and the resilience of these people and what they have to go through—not only to eke out a living, but to change the status quo to build more equitable societies," Barbara said. "It's truly amazing. I realized my money could have a real impact." Eric agreed:
"We give to AJWS because we can see that our gift is able to make a substantial difference in people's lives at a scale that we can afford. When I see how far my funding goes in the hands of remarkable grassroots leaders, I am inspired to keep giving, and to urge others to add fuel to the impact we can make together. That is what philanthropy is all about."
Barbara has served on AJWS's board of trustees since 2008, drawing particular respect and admiration for her four-year term as chair. She steered AJWS through an intensive strategic planning process that strengthened and focused our work both internationally and in the U.S. "We revamped the organization," she recalled. "AJWS grew and became far more strategic, as a result."
Barbara also elevated the role and commitment of her fellow trustees. "We built a very strong board where people became more and more committed. I've been on many boards, and I've chaired many boards, and I don't think any other board runs the way this one does. Members are extremely engaged. I'm very proud."
Eric started the Dobkin Family Foundation in the '80s, and he says that "supporting AJWS is the most important financial, philanthropic—and even human—effort the foundation has had."
Together, he and Barbara have favored charities focused on women and girls. She appreciates that at AJWS, "women are a priority from inside out—from supporting NGOs led by women in Africa to adopting a progressive parental-leave policy for its own employees. This is a place that values and empowers women at its core."
They also embrace AJWS's philosophy of trusting local leaders in the developing world to lead movements for change: "It's not so much what we do, but it's how we do it," Barbara said. "As grantmakers, it's easy for us to project what we think recipients need; AJWS doesn't make this presumption. It gives local leaders the means to articulate and pursue their own goals."
AJWS president Ruth Messinger lauds the Dobkins for their dedicated partnership:
"Barbara and Eric have shaped AJWS with their extremely generous financial support, their shared interest in the many dimensions of our work and their hospitality to our staff, grantees and supporters. Barbara has been a visionary and an extraordinary ambassador for AJWS and our mission. She has led and participated on our board of trustees with a willingness to do the hard work of governance. She and Eric have involved friends, inspired giving and been available to this organization in a thousand ways. They have been true and powerful partners to AJWS."