Here in the United States, it can feel like there is a new attack on our human rights every week — a new headline to make us doubt the strength of our own democracy. As we write this, Americans' autonomy over their own bodies and reproductive choices is no longer guaranteed. Our ability to safely send our kids to school, or shop in a grocery store, is not the given it once was. And in these moments of uncertainty, one thing always reignites our belief that a better, more just world is on the horizon: reading about the courage of the activists that AJWS supports around the world.
In the face of challenges that can seem insurmountable, these changemakers find innovative solutions and fight for them tirelessly — because their very lives depend on it. As they fight for gender equality, for access to reproductive services, for democracy itself — many of the same issues we face here at home — they refuse to accept "no" for an answer. They model true resilience and courage.
In this edition of Stories of Hope, we want to introduce you to a few of these inspiring people, so you, too, can find strength in their stories.
Mohammad. Jade. Pooja. They have fears and dreams just like you do. They have families to care for, and communities they love. And they devote their lives to building a better world every single day — because there is simply no other choice.
Right now, you can join them in taking action for change — just in time for the final days of Pride month: Take a moment to urge your senators to pass the Global Respect Act, which will prevent those who violate the human rights of LGBTQI+ people from entry into the U.S., impose sanctions against them and do more to track attacks on LGBTQI+ rights.
You too inspire us every day. Your support of AJWS helps these brave activists keep marching on. Meet them below, and remember — this work wouldn't be possible without you.
Around the World
As activists in the United States continue to fight to protect reproductive rights, similar battles are being waged around the world. We checked in with Jade, the brave leader of longtime AJWS grantee Trust for Indigenous Culture and Health (TICAH), to learn about how the right to a safe abortion remains a political flashpoint in Kenya. Her story reveals just how far governments will go to prevent people from accessing abortions — and also what can be achieved when activists tirelessly fight for this basic human right.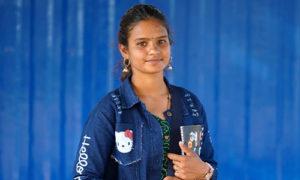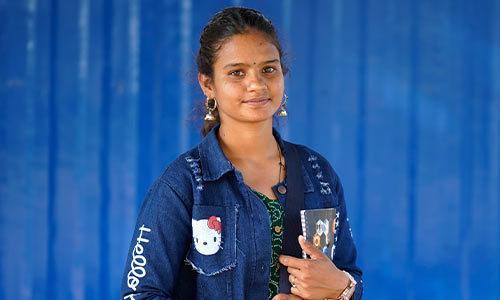 In early 2022, AJWS grantee organization Mahila Jan Adhikar Samiti (MJAS) trained young women from rural Rajasthan, India, to become grassroots journalists and report on social causes in their own communities. One of these women, Pooja, wrote this beautiful story about how women in her village of Hansiawas celebrated International Women's Day. Complete with gorgeous photos, her piece portrays the courage and resolve that Indian women of different generations share as they refuse to accept the limits of their traditional patriarchal society.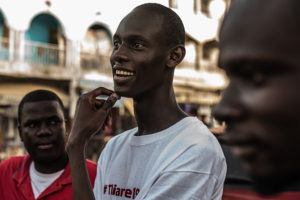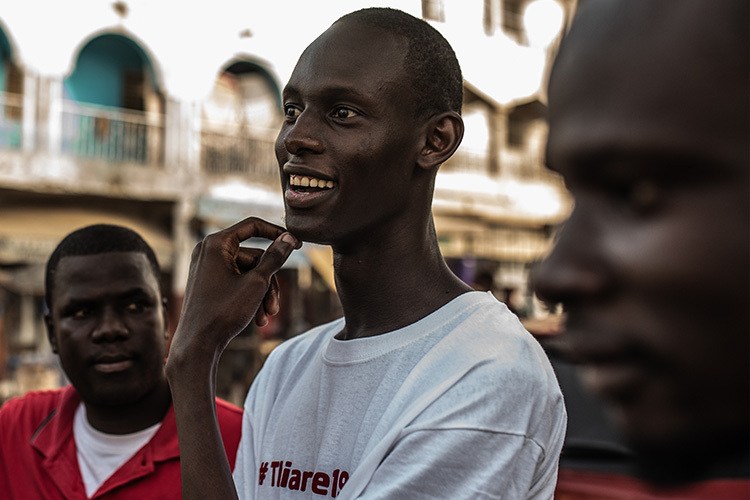 Since 2011, Senegalese activist collective Y'en a Marre has engaged young people to become politically active and protect their country's democracy. Today, 25-year-old Mouhamad is looking to history to help build a better future. As part of Y'en a Marre's latest initiative — a web TV studio — Mouhamad shot a documentary about the painful, forgotten history of his neighborhood and is using it to mobilize his peers for change. Join this young, self-described "intellectual activist" on the streets of Thiaroye, Senegal, and learn why a story from 1944 is so important to protecting the democracy of Senegal today.
Take Action with AJWS
Around the world, LGBTQI+ communities face violence, discrimination and criminalization simply because of who they are or whom they love. As a community of American Jews and allies, we cannot be silent as human rights are abused and LGBTQI+ communities face constant persecution. And as we celebrate Pride Month, the time to act is now.
There is legislation before the Senate that could make a difference — and we need your help to ensure it passes. Through the Global Respect Act, the United States can send a powerful message to human rights violators around the world that LGBTQI+ discrimination and violence will not be tolerated, and that they will be held accountable for their atrocities. The bill would prevent those who violate the human rights of LGBTQI+ people from entry into the U.S., impose sanctions against them and do more to track attacks on LGBTQI+ rights. Ask your senators to support the bill now >>