Nikhil Aziz, Director of Natural Resource Rights at AJWS, visited AJWS's grantee organizations in Guatemala and has been sharing stories from his travels.
Peten is Guatemala's Wild West. Throughout its history, this department—similar to a state—was known for its large fincas (plantations) and populated by landless laborers or small farmers, including indigenous people. Many migrants from other parts of the country were often encouraged to move to Peten by the government. Despite its bucolic appearance, Peten has been roiled by several volatile conflicts: the drug trade, the battle over the damming of the region's rivers, and the country's long civil war.
Situated on the Mexican border, Peten is directly on the drug route north and is plagued by drug-related violence and money laundering perpetrated by the drug lords. The region is also the site of intense struggles for land, as along with promoting large-scale palm oil plantations, the government seeks to dam the Usumacinta—a major river that flows along the border and into Mexico—to meet growing energy and irrigation needs.
The people oppose the dam because it will present a major obstacle to their survival, and are haunted by the memories of a massacre in the 1980s, when the Guatemalan government of Rios Montt murdered hundreds of indigenous people for opposing the construction of a previous dam—the Chixoy. After killing innocent civilians, the architects of the project drowned entire villages that the people had lived in for generations.
Communities push back the floodwaters
Despite the grisly precedent, the Peteneros are determined to fight for their rights, and local activists have come together to form a bi-national coalition with their neighbors in Mexico's Chiapas state to oppose the dam. AJWS grantee Frente Petenero contra las Represas (FPR, or Frente Petenero) is the organization leading this struggle on the Guatemalan side.
I met some of FPR's leadership while in Guatemala, including Doña Argentina, a woman as imposing as her name might suggest.
I asked Argentina what the dam would mean for her, if it gets built. "I recently went to a summit in Mexico of women affected by dams," she said. "I heard how women's lives were disrupted because of displacement. How women living both downstream and upstream were affected—their livelihoods destroyed. If the dam is built on our river, our communities will be flooded. The electricity it's supposed to generate is not even for us!"
She went on, "The government is always saying it'll bring development. But is building a dam and flooding us out of our villages and towns, our fields and schools, development? Our river is our development. We depend on it for our lives and our livelihood."
Argentina plans to go see the Chixoy dam, and see for herself how communities up- and downstream were impacted. "Women, men, river, air, earth, birds, fish, animals are all one system. We don't want to lose that."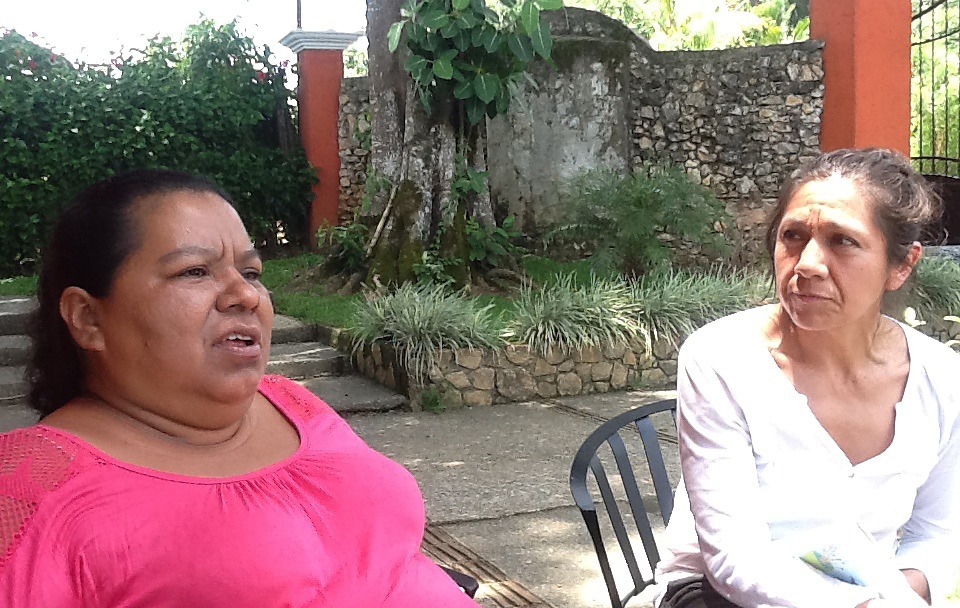 The rise of an activist
Argentina was born on Guatemala's South coast. Like many landless workers, her family moved to Peten when she was four, in search of land. She had four brothers and two sisters. "My father said there was no need for girls to go to school, as they'd get married. The sons have to be providers, so they need schooling. My mother can't read or write, but she's a talented seamstress. She insisted all her children would go until 6th grade. And after that they'd all have to work and go to school if they wanted, boys or girls."
Although she had her mother's support, Argentina's schooling was disrupted by Guatemala's brutal civil war. The war forced her family and countless others to flee. They were the lucky ones. Tens of thousands who stayed were massacred as Leftists by successive military and civilian dictatorships.
Despite the war, Argentina managed to finish 6th grade later. "We returned to Peten after things calmed down. My community chose me to be secretary of the local health committee, as I was the only person who could read and write," she said.
Doctors without Borders came into contact with her community and offered to train people who were interested. She jumped at the chance and became the first health promoter in her community, focusing on preventive care, water treatment, and building latrines.
After the peace accords were signed between the government and the guerrillas, the community selected Argentina to lead their education efforts. She soon joined Ixquic, a feminist group in Peten, to represent women's perspectives from her community. This was to become a lifelong association. She then won a scholarship and later completed high school  in Izabal. While there, she also finished a health technician course that landed her a job in a health organization.
"I had many chances to do different things," she said. "I went back to Peten after many refugees from the civil war returned there and worked with them through a midwives group. Then I got involved with a network of cooperatives focusing on women's economic empowerment. That led to organizing indigenous women, especially on the issue of stopping sexual violence. And that took me back to working with Ixquic in a new role, as a coordinator for a network of women's organizations in Peten."
Argentina left Ixquic a few years later because her work on sexual violence raised hackles when two prominent men were accused of rape and, and it became unsafe for her to stay. She was welcomed back to her village and soon got elected to the local cocode (village council). "After a while, I was elected council president," she beamed.
During this period, Argentina got involved in the movement to stop the damming of the Usumacinta river after she'd participated in some of the community consultations Frente Petenero was holding on the dam in her area. "I felt this was an important issue and so I got involved with work raising awareness on the dam."
After having volunteered with FPR for some time she was elected as its first female board member. It's hard work. And long distances. Peten is Guatemala's biggest department. "It can be quite trying," she said smiling. "One other woman who was also elected couldn't do it. I did, because it's important."
"How do you manage everything?" I wondered.
"My mother helps me. I adopted my first daughter (now 14) and then had a second (now 12). I've taught my daughters to be independent. I'm a single mother and that helps too, as I don't have to deal with a husband. Being a feminist and part of women's organizations, all these opportunities that many others haven't had. I've traveled and seen a lot. All of this is how I manage."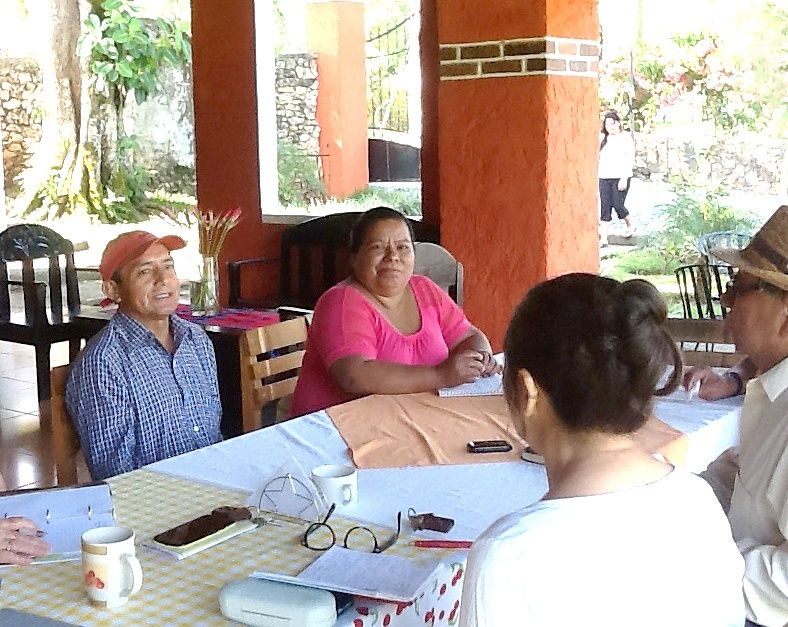 Asserting the voices of the people
This single mother of two teenaged daughters boldly stands up to those in power. A tributary of the Usumacinta was poisoned recently by waste from palm oil plantations in the area. When the government stood silent, communities in Peten fought back. Argentina and a group of 40 women and children from FPR led a protest. Soldiers from the military stopped them from marching, but they refused to turn back.
"All this for a few dead fish?" the colonel in charge asked her.
Argentina explained to him how fish were their food and the source of their livelihood. That healthy rivers were vital to the fish, and to people. And that the palm oil threatened their very survival.
The colonel asked her, "but why bring children? They'll grow up to be violent." She retorted, "You have the guns. We have our voices. We're teaching the children their rights. They grow up and live in an environment made violent by the landowners, the military, the drug traffickers and the government. We are teaching them how they can survive and fight for their rights."
"Don't be scared of me," he said to her. She replied, "I'm not. But just as you have your orders, we have our rights. We are here to make our voices heard."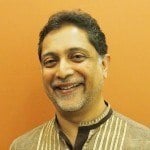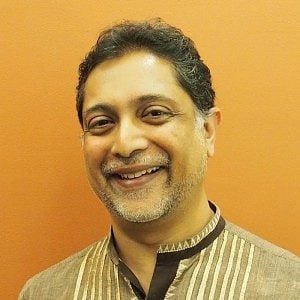 Nikhil Aziz is the director of Natural Resource Rights at AJWS. Before joining AJWS, he was executive director of Grassroots International, which funded social movements for resource rights in the Global South and did advocacy in the United States. Previously, Nikhil was associate director at Political Research Associates, which studied the right wing for the progressive movement. He continues to speak, teach and write on human rights, international development and social change. Nikhil has served on the boards of Africa Today Associates, Massachusetts Asians & Pacific Islanders for Health, MASALA (Massachusetts Area South Asian Lambda Association), Resist, and the International Human Rights Funders Group. He currently serves on the boards of Engaged Donors for Global Equity (EDGE Funders) and the Jessie Smith Noyes Foundation.