by Gitahi Githuku and Caroline Kouassiaman
For over a month prior to President Obama's visit to Kenya, "POTUS" was the hot topic of conversation, as much of the country was captivated by Obama's first visit to his father's homeland as President. The fact that President Obama had kin in Kenya coined the popular term "Our President of the USA".
In the wake of the U.S. Supreme Court ruling on marriage equality, the LGBT rights debate was a trending topic in the Kenyan media. This was further fueled by the declarations by Kenyan leaders like Deputy President William Ruto who has said that "There is no room for gays in Kenya" and the Republican Liberty Party, who threatened to organize 5,000 people to march in the streets naked to protest the "importation of Gay rights".
The arrival of President Obama in Kenya indeed united Kenyans in a quite astonishing way, as Kenyans of all walks of life came together to welcome home the President. Many of us waited to hear if, when and how President Obama would speak about human rights. We did not have to wait for long: On Saturday, July 25th, President Obama while in a press conference with Kenyan President Uhuru Kenyatta at Nairobi State House, responded to a question on homosexuality. Obama's response was direct and unequivocal: discriminating against people on basis of sexual orientation and gender identity was like treating people differently because of race. He added that "as an African American in the United States, I am painfully aware of what happens when people are treated differently", and he emphasized the government's responsibility to treat all citizens equally under the law.
In Nairobi, I (Gitahi) attended President Obama's Sunday public address on July 26th, where he delivered an inspiring speech that was quite strong on women's rights, girls' education and opportunities, corruption and equality for all—all critical issues across AJWS's work in Kenya. Facing an audience of over 4,000 Kenyans, President Obama made a powerful statement in support of inclusion:
"No country can achieve its full potential unless it draws on the talents of all its people—and that must include the half of Kenyans, maybe a little more than half—who are women and girls".
He eloquently spoke about the ways in which sexual and gender-based violence, lack of access to education, and harmful practices like female genital cutting/mutilation and early, child and forced marriage not only violate the human rights of millions of Kenyans, but they also prevent them from full participation in their communities, systematically undermining Kenya's progress. The presence of the Kenyan government, including the President, ministers, members of the opposition and civil society during the public speech was an added value for the nation, and we were excited to hear the messages of human rights activists amplified by President Obama's speech.
Unfortunately, President Obama's message on treating all human beings equally without discrimination on any grounds did not resonate with some Kenyans. In response to Obama's remarks, President Kenyatta said the United States and Kenya shared many values but not in all areas, saying gay rights are a non-issue for Kenyans. "There are some things that we must admit we don't share – our culture, our societies don't accept" —President Kenyatta seemed to be indicating that there were social development issues of more importance to Kenya. However, what President Kenyatta failed to appreciate is that all of the issues that he described as priorities for "day-to-day living for our people" —security, health, employment, infrastructure and economic development—are the same priorities for LGBT Kenyans. This view of "gay rights" as completely separate from the broader set of human rights and concerns of all Kenyan citizens is a narrative that we need to change. We know that the realization of all rights for all Kenyans at all times will be a journey that will need to continue to support and fight for before it is fully appreciated.
As we witnessed the speeches over the course of the weekend, we reflected on the work of AJWS partners working to advance human rights in Kenya, who are often at the frontline of these struggles. Much of the critical work that is advancing human rights for ALL Kenyans does not get reported in international or national media. It is work like that of AJWS partner None on Record, which is training activists on tools for digital storytelling and produced a series of video interviews with Kenyan LGBT individual called Growing Up LGBT in Africa. It is the work of Young Women's Leadership Initiative, which includes a unit on sexual orientation and gender identity in its sex education curriculum. It is also the leadership of individuals like the Project Coordinator of Moraa New Hope Foundation, an adolescent girls organization in Nairobi, who shared with us the experience of young women in the community where they work coming out to her as lesbians – and her plans to build her own knowledge about sexual orientation and gender diversity to be able to better respond to their needs.
For us, while the comments made by both President Obama and President Kenyatta are an important part of the human rights story, the real movement for social change did not begin with President Obama's statement on July 25th. Nor does it end here. But, the conversations from this historic weekend highlighted the importance of having both local and regional strategies, as well as synchronized efforts to make sure that women, girls, and LGBT people enjoy their basic rights and fundamental freedoms.
Now is the time to stand with the voices advocating for equality.
After the grass that was planted in advance of the POTUS visit has finally grown, and after the upgraded roads are no longer shiny, we know that this work by brave and committed local activists and human rights defenders in Kenya will continue. The visit by POTUS and the conversations that occurred will be on Kenyans' minds for a long period to come, and we only hope that the ideals will be implemented to improve the lives of Kenya's people.
Learn more about AJWS's work in Kenya.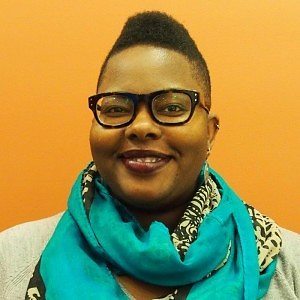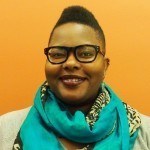 Caroline Kouassiaman is a program officer managing the sexual health and rights portfolio in Africa.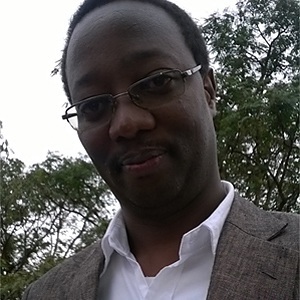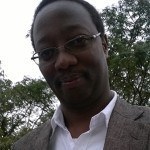 Gitahi Githuku works as an in-country consultant to AJWS in Kenya.