Since April of this year, Nicaragua's citizenry has been waging a fierce uprising against the repressive, authoritarian government of President Daniel Ortega.
A public outcry to oust the President and Vice President began when Ortega decided to pass unilateral reforms to the country's social security system. The announcement of these reforms was the straw that broke the camel's back, bringing to the fore tensions that have been escalating for years. From small communities to national groups, the people of Nicaragua had had enough.
Over his 12 years in power, Ortega's government has become increasingly autocratic, and Nicaragua's democracy has grown progressively fragile. He has censored the press, done away with term limits, repressed opposition parties, and appointed members of his own family to leadership positions—his wife, Rosario Murillo, is currently the Vice President of Nicaragua.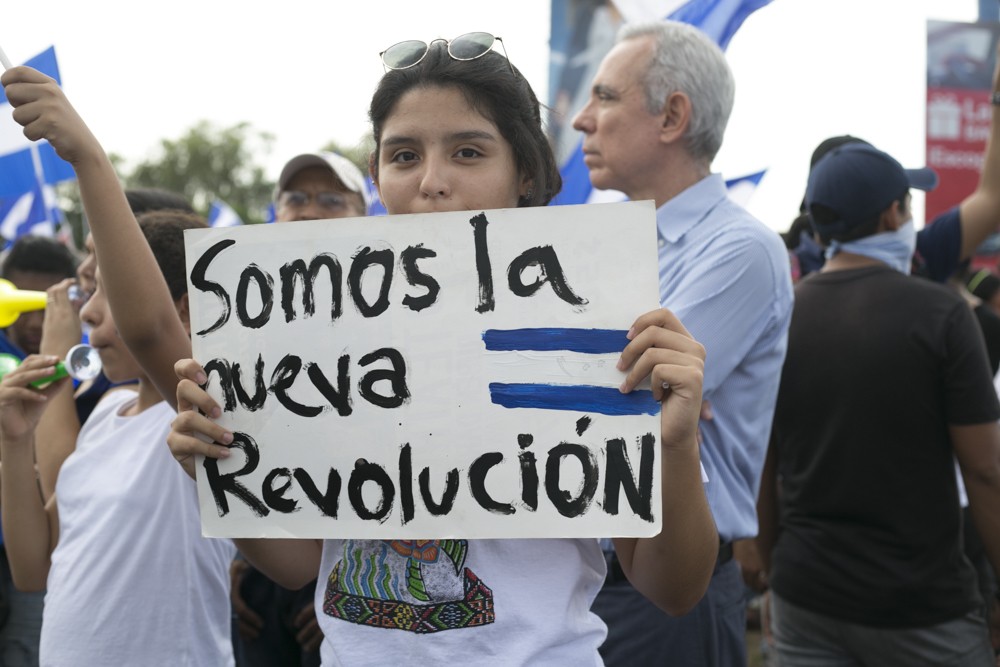 "We Are the New Revolution"
Protests erupted on April 18th, led by a nascent movement of university students. With his power and reputation at stake, Ortega deployed the police to silence the demonstrators. Using live ammunition against the activists, Ortega's forces targeted students and journalist—killing 42 people in the first week of protests.
Following the tragic murders of so many university students, communal uproar bubbled and intensified. Mass vigils were held for the fallen activists. Hundreds of thousands of Nicaraguans hit the streets, armed with photographs of the deceased pinned to crosses and signs that read "what if it was your child?" and "they were students, not delinquents."
As the demonstrations marched on, the death toll only rose. Nicaraguan police forces continued to use excessive force to shut down protests, and parapolice groups attacked protesters with impunity—empowered to do so by the state. Many students disappeared, and those detained by police were beaten and tortured, emerging from jail with fresh wounds and shaved heads.
In response to the popular uprising, Ortega called for a national dialogue meant to restore order—yet his actions belied this call for peace. Ortega refused to order a ceasefire or even to acknowledge the disappearances of students and the brutal repression of peaceful protesters.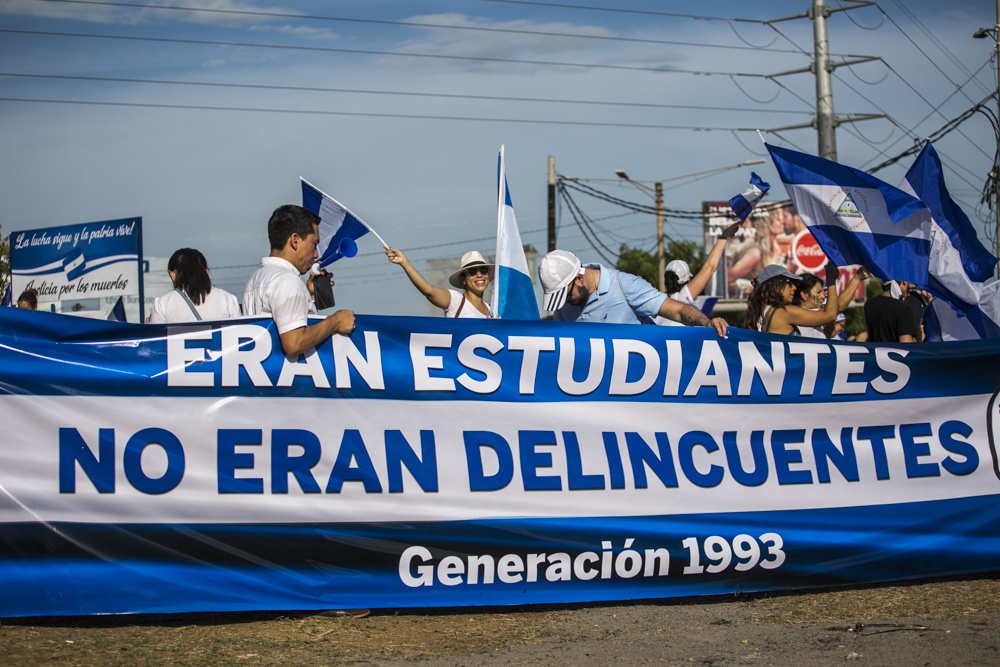 During the first of these dialogues, one brave student, Lesther Alemán, 20, spoke directly to the President: "Can you sleep at night?" he asked, "We have not slept soundly. We're being persecuted, and we're students."
Alemán continued, "You are the supreme chief of the National Police and of the Armed Forces of Nicaragua. We demand that you order an immediate cease to the attacks, the repression, and the killings by the paramilitary forces, by your troops, and by the mobs that are supported by the government."
Ortega gave no response.
As it became clear that Ortega's government was more interested in lifting the roadblocks caused by protesters than addressing the grave injustices committed under his watch, the dialogues were suspended.
On May 30th, Mother's Day in Nicaragua, over 600,000 peaceful protesters turned to the streets. They were met by paramilitary groups and police, who opened fire on the marchers—shooting to kill. By the end of the day, the death toll had climbed even higher.
In just 69 days, more than 200 civilians have been murdered.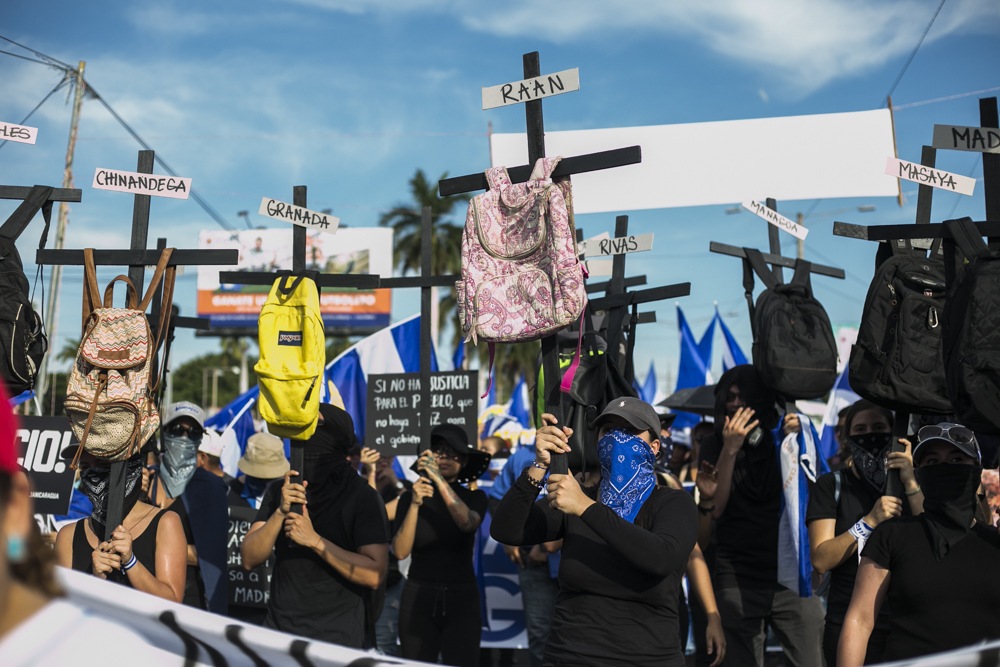 On June 14th, a 24-hour nationwide strike forced Ortega to come back to the negotiating table. The next day, a 10-hour dialogue session resulted in an agreement to establish a commission that will investigate and identify those responsible for "all death and acts of violence."
Still, the immediate crisis shows no signs of stopping. Though protesters are at great risk—in the last week alone, pro-Ortega forces have used sulfuric acid, machine guns and fire to repress citizens—activists remain determined to end Ortega's authoritarian rule and change their country for the better.
AJWS has jumped in to provide support at this crucial moment, aiding activists that are on are on the frontlines of this uprising. With a focus on particularly vulnerable groups—like young women, LGBTI people and university students—we are helping collectives of activists access safe spaces and psychosocial support, so that they may begin to process the many traumas they have suffered in the last weeks. We're also supporting them to increase their digital security, so that they are protected against hackers and possible attacks.
To stay up to date with this developing situation and support our ongoing efforts to keep activists safe, please visit ajws.org.
All photos by Jorge Mejia Peralta, Creative Commons License.