As 2014 comes to an end, we're reflecting on a year with both progress and setbacks for human rights around the globe. Read our round-up of our top 10 human rights events in 2014.
1. Ebola devastates West Africa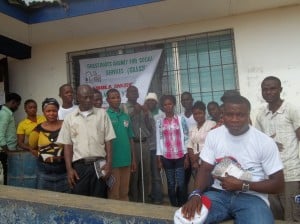 As undoubtedly the largest public health crisis in 2014, the Ebola outbreak in West Africa has taken thousands of lives and left thousands of orphaned children. In Liberia, the outbreak has threatened to erase the progress made in building a just and equitable society after the country's devastating civil war. The stigma associated with the disease has made it more difficult to end the outbreak, which is disproportionately affecting the poor, women and oppressed minorities. More women contract the disease since they are the primary caretakers of the sick. LGBT people are also being blamed for spreading the disease. Since this summer, AJWS donors contributed more than $1 million to help our grantees in Liberia respond to the outbreak and also work to address the broader structural issues that contributed to the rapid rise of the epidemic.
2. AJWS grantee Tlachinollan leads fight for justice for Mexico's missing students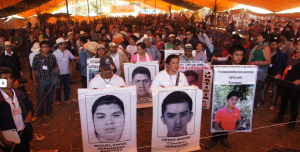 After the forced disappearance of 43 students from the rural university of Ayotzinapa in Guerrero, Mexico in September, our grantee Tlachinollan quickly organized to support the families of the missing students and demand justice. AJWS has supported Tlachinollan's work protecting the human rights of Mexico's indigenous people for years, and we are proud that the organization is now taking the lead in one of Mexico's most high-profile human rights cases. Earlier in 2014, Tlachinollan's legal advocacy resulted in the conviction of two soldiers who raped and tortured indigenous leaders in 2002. This case was groundbreaking because it was first time Mexican soldiers were tried in a non-military court for a case of rape.
Abel Barrera, Tlachinollan's founder and director, describes Tlachinollan's efforts as they continue to stand by the families of the missing students until justice is served:
"Our team has been together with the families who are demanding justice for the disappeared. This is what makes the government fearful. This is where and what the defense of human rights is. It is with the people. It is face to face."
3. Violence against women gains international media attention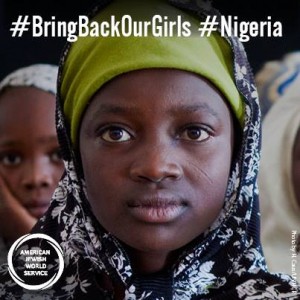 Around the world, 1 in 3 women is still beaten, coerced into sex, or otherwise abused in her lifetime. But in 2014, more people around the world spoke out to say 'NO' to violence against women and girls. The #BringBackOurGirls Twitter campaign went viral across the world following the abduction of more than 270 schoolgirls from Nigeria. Other viral Twitter campaigns calling for an end to violence against women included the #YesAllMen, #ItsOnUs, and #HeForShe campaigns. AJWS and our supporters participated in these viral social media campaigns to call attention to the epidemic of violence facing women and girls. Our supporters rallied around our #BringBackOurGirls social media post, and the post reached 3.5 million people.
4. Uganda's inhumane Anti-Homosexuality Act overturned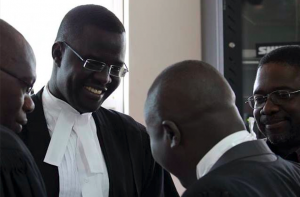 In February 2014, Uganda's President signed the country's inhumane Anti-Homosexuality Bill into law. The law contained harsh provisions, including life imprisonment for same-sexual behavior, and violated the basic human rights of Uganda's LGBT people. AJWS supported a coalition of organizations in Uganda to challenge the constitutionality of the Anti-Homosexuality Act, and in July they won the case, striking down the bill. Read more about Nicholas Opiyo, an AJWS grantee and one of Uganda's top human rights lawyers, and his role in overturning the bill in BuzzFeed.
5. Alejandra Ancheita claims the 2014 Martin Ennals Award for Human Rights Defenders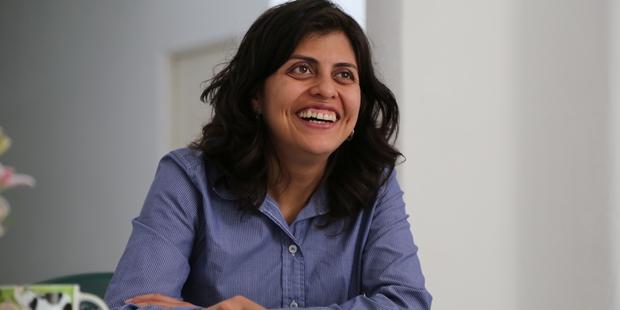 In October, Alejandra Anchrita won the Martin Ennals Award, considered the Nobel Prize of human rights, given to human rights defenders who show deep commitment to their cause despite huge personal risk. As founder and director of AJWS grantee PRODESC, Alejandra was awarded for her deep commitment to protect the land and labor rights of migrants, workers and indigenous communities in Mexico. Read more from Amnesty International. 
6. AJWS Grantee Receives the 2014 Asia Democracy and Human Rights Award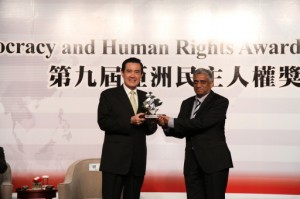 On December 10—International Human Rights Day—our Sri Lankan grantee Center for Human Rights and Development (CHRD) received the prestigious 2014 Asia Democracy and Human Rights Award from the Taiwan Foundation for Democracy. CHRD was awarded for their work tackling human rights violations in Sri Lanka, including cases of land grabbing, unlawful arrest, detentions, disappearances and sexual violence. CHRD also works to protect the human rights of minority communities in Sri Lanka.
7. Major progress on U.S. funds for Haiti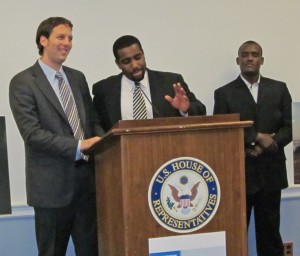 In July 2014, Congress passed a new bill to reform how the U.S. tracks the progress of its development projects in Haiti—a great step in the right direction for the country's long-term recovery after the devastating 2010 earthquake. Our President Ruth Messinger commented on the bill's significance:
"As an organization that makes grants in Haiti, we believe this legislation embodies a new commitment to transparency, accountability and good governance. The bill will help establish clear and transparent goals for future U.S. involvement in Haiti and will ensure that U.S. dollars are spent in responsible ways that create long-term, positive change in Haiti." See more in the article from the Miami Herald and from our blog post.
8. Progress for the International Violence Against Women Act (IVAWA)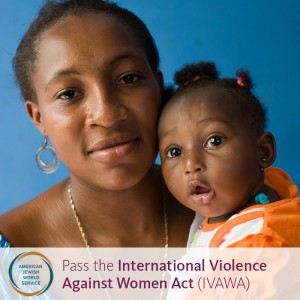 At the end of 2013 as part of our We Believe campaign, we launched a petition calling on Congress to pass the International Violence Against Women Act (IVAWA), a law that would ensure that the U.S. government puts the full weight of its foreign aid and international diplomacy behind global efforts to end violence against women and girls. More than 12,700 people have signed our petition this year, and more members of Congress are now co-sponsors of IVAWA than ever before, including Chairman of the House Foreign Affairs Committee, Ed Royce. Let's make 2015 the year that we pass IVAWA and end the violence and abuse experienced by hundreds of millions of women and girls worldwide. If you haven't done so yet, sign the petition calling on Congress to pass IVAWA.
9. Congress introduces International Human Rights Defense Act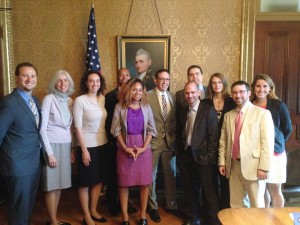 Global LGBT rights took a step forward in June when Senator Ed Markey introduced the International Human Rights Defense Act into the Senate, a law that would direct the State Department to make protecting the rights of LGBT people worldwide a foreign policy priority. Part of the bill proposes that the President appoint a Special Envoy for Global LGBT Rights. However, the bill has yet to pass—and in 77 countries, homosexuality is still illegal—punishable by imprisonment and, in some cases, by death. Sign our petition urging President Obama to appoint a Special Envoy for Global LGBT Rights.
10.  UN adopts historic resolution on Child Marriage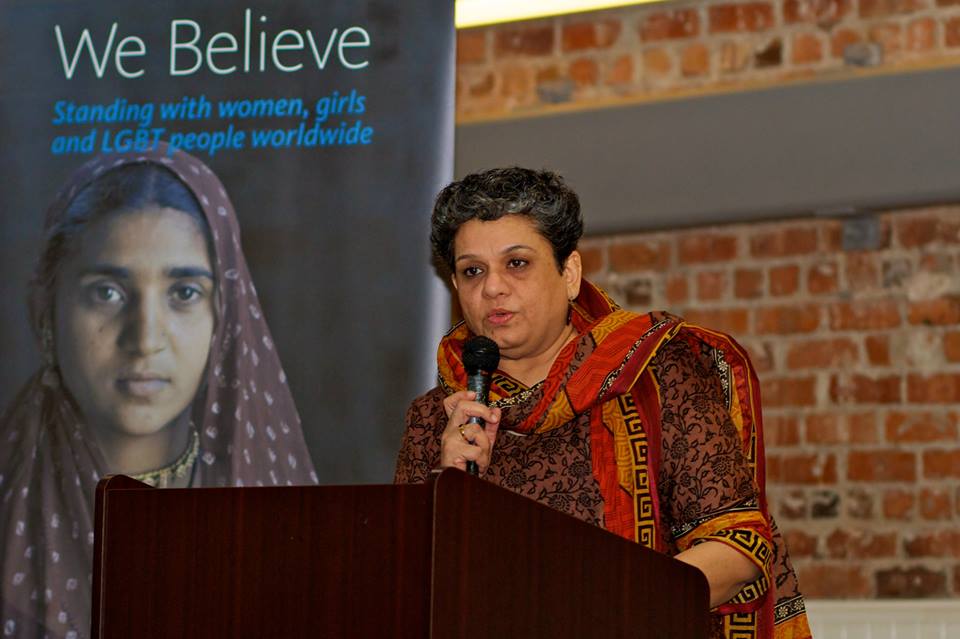 In November, the UN General Assembly adopted a resolution on child marriage (also known as early or forced marriage). The resolution is historic as it marks the first time that UN member states agreed upon substantive recommendations that states and international organizations must take to address the harmful practice. Read this article in Cosmopolitan featuring an interview with our grantee Manisha Gupte, who is empowering girls to determine their own futures in India.