July is Disability Pride Month—the Americans with Disabilities Act was passed on July 26, 1990—and is a time to celebrate the beauty of the Disability community, and the fight for a more just, inclusive, and accessible world for those living with disabilities. Though disability can be many things—visible or invisible; physical, learning or mental; chronic, temporary or permanent; and so much more—media depictions and limited public understanding often oversimplify or misrepresent the lives of people living with disabilities. AJWS's project with Ugandan-based documentary photographer Esther Ruth Mbabazi, centering the women of the Gulu Women with Disabilities Union (GUWODU), captures disabled people most authentically: How they want to be seen.
GUWODU is a Ugandan organization working to end discrimination against women and girls with disabilities by promoting access to reproductive health services, providing job training and assistance, educating people about their rights and strengthening human rights protections. I had the immense honor of heading up this photography project and, as the leader of AJWS's diversity, equity, and inclusion work with a background in visual communication, witnessing its bloom was absolute Black joy. The vibrant wholeness of the women expressing their full identities through portraiture embodies the self-acceptance and dignity that mark the celebration of Disability Pride.
FLAVIA
Flavia Lanyero, studying banking, is optimistic about her job prospects once she graduates. "I am a very hardworking and unique lady," she says. "The photoshoot made me realize how important I am…This is me in full. I like for people to see me as a whole."
Flavia battles a bone infection that has attacked her leg and arm since she was 5 years old. She enjoys the arts, including painting, pottery and music.
FLORENCE
Though Florence Akwede lives with speech and hearing impairments,  she and her five children have developed creative ways of communicating so that they can serve as her interpreters in the community.  
IRENE
Irene Odwar Laker chose to be photographed with artwork that represents her life experiences—she knits, runs a small shop and braids hair to support her two children. At age 16, Irene stepped on a landmine, losing her leg, trying to escape a rebel invasion during the war of the Lord's Resistance Army.
NANCY
Nancy Ayaa is a passionate knitter, and her skill is displayed for all to see in her vibrant portrait. Excited to have her photograph taken, Nancy's passion for knitting is captured in her work, which serves as the backdrop. Her love of flowers and the color red helped Esther's team create a dress she loved.
JOYCE
Joyce Auma, a mother of two, has a degree in business administration, but because of her disability, she has faced discrimination in hiring. "There are no accessibility services for people with disabilities," Joyce shares.   
FAITH
Lagum Faith holds her printed portrait as her friend describes how she looks. Faith lost her sight gradually until 2012, when she became blind. As a child, Faith was abducted and forced into marriage by the Lord's Resistance Army rebels. "It has been a very hard life for me, being sexually abused, and becoming blind. I did not get an opportunity to be a child." Today, she is a beloved singer in her community, and uses her voice to praise God.
MIRIAM
As a child, Miriam suffered severe malaria, affecting her brain development. She is happy in the company of others, but has been stigmatized in both her community and family to the point of suicidal ideation. Knitting at GUWODU has given her life meaning and she keeps busy filling orders for projects, including making school sweaters for the community.
Want to see how these beautiful photographs were made? Check out this behind-the-scenes video with the photographer, Esther Mbabazi:
Photos by Esther Ruth Mbabazi
Additional credits:
Josephine Namuyomba, Fashion Designer
Justine Nakkazi, Make Up Artist
Kibuuka Mukisa, Second Photographer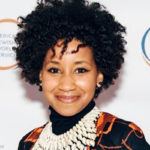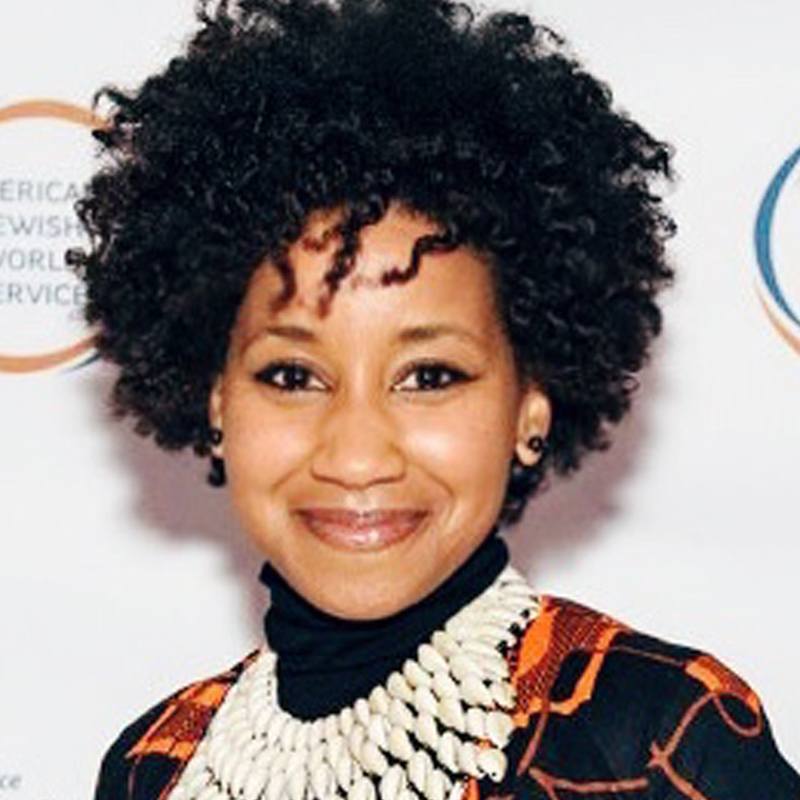 Kristen Kendrick is the Director of Diversity, Equity and Inclusion at American Jewish World Service.