The Problems
A brutal civil war raged in Guatemala from 1960 to 1996. With support from the U.S., the Guatemalan army used vicious tactics to suppress dissent and attack any communities accused of supporting the rebels. Human rights groups describe periods of this conflict not as civil war, but as genocide—due to the Guatemalan army's deliberate, systematic focus on terrorizing, torturing and murdering the Mayan people, including children. Claudia Samayoa, an activist supported by AJWS, is no stranger to this brutality.
Today, bloodshed and injustice continue for new reasons. A major corridor for smuggling drugs from South America to the U.S., Guatemala has experienced a surge in violence from street gangs and other organized crime. Many human rights abuses in Guatemala can be traced to government and police corruption. Although the war on drugs has augmented the local police presence, officers receive low pay and poor training. They are largely outgunned by drug traffickers and other criminal cartels. Guatemalan activists who speak out about the injustices they see in their country often face violent suppression. And Guatemala's government, which is intensely militaristic, often thwarts possibilities for dialogue and shuts down those seeking to advocate for the rights of marginalized communities.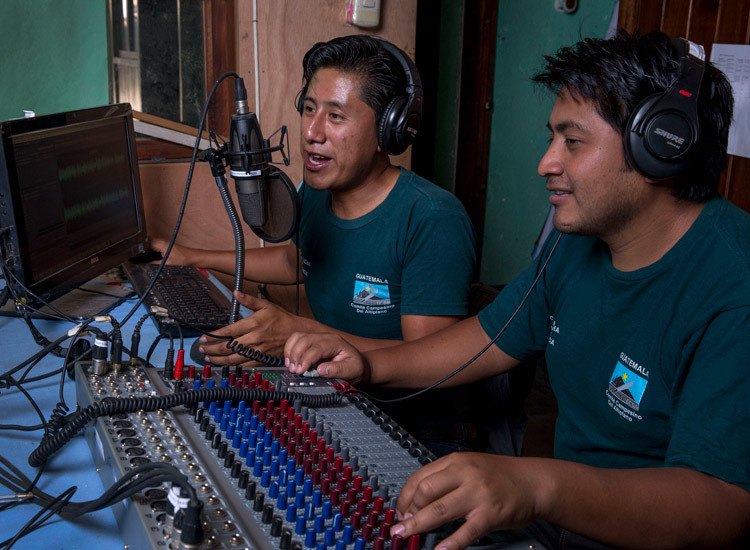 The Maya, Guatemala's largest indigenous group, make up about half of the country's population, yet hold little power in the government. Many indigenous Guatemalans—women, in particular—experience intense discrimination and lack a voice in the development of their nation. As the country's political stability has increased, the government has embraced the influx of multinational corporations looking to mine, develop and build—often without concern for indigenous people. Formerly self-sufficient indigenous communities that grew their own food are now displaced and struggling to survive. Those still living near mines, hydroelectric dams and palm oil plantations often suffer with high cancer rates and contaminated water.
Our Solutions
AJWS is committed to helping Guatemala's oppressed people advocate for human rights. Our grantees are:
Developing social change organizations led by and for marginalized groups: indigenous people, women and youth
Working to prevent the hunger and insecurity that result from forced evictions of indigenous people and others who live off the land
Advocating against rights violations, including discrimination, violence and development projects implemented without consulting local residents
Educating communities about their human rights
Helping Guatemalan human rights activists protect themselves from violence and create plans to ensure their safety
Forging coalitions and alliances with other grassroots groups—in Guatemala and across Latin America—to create stronger movements for human rights