We celebrated our 30th anniversary 2015! In honor of this milestone, we profiled 30 remarkable leaders who have partnered with AJWS to build a better world. These are but a few of the thousands who have raised their voices worldwide with our support, changing the lives of millions for the better.
Sonali Khatun
Escaping child marriage and guiding girls to choose their own paths
India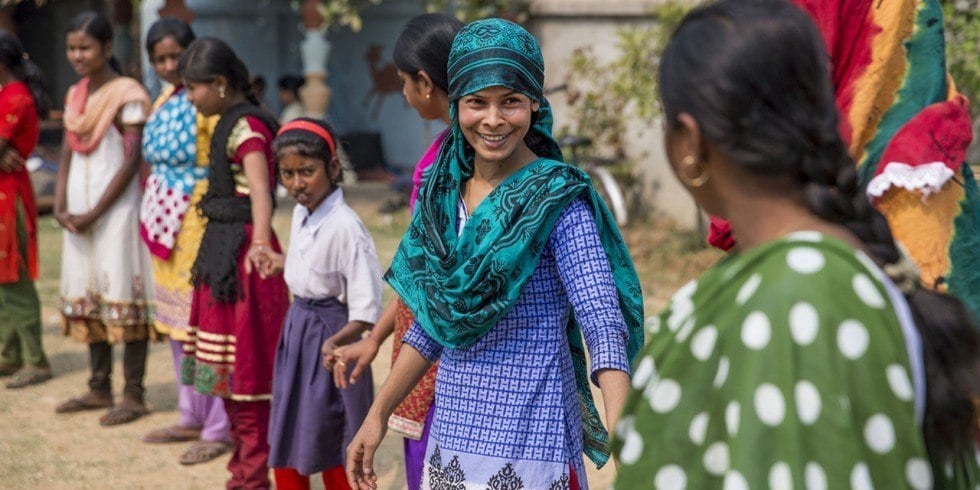 One afternoon when Sonali Khatun was only 14, she returned home from school in her small village of Sahanagar, India, to find rows of chairs set up in her family's mud house. She asked her mother what was going on, and the reply shocked her: "Your husband's family is coming to see you."
Sonali panicked and protested, but her parents insisted the stranger would be a good match. Just two weeks later, she was married.
One of millions of girls worldwide who are wed against their wishes before they turn 18, Sonali dropped out of school. She found herself under the thumb of unwelcoming in-laws and an abusive husband—and soon fled their house in terror. Fortunately, her parents stood by her as she obtained a divorce, despite the slurs hurled at her from the community.
Sonali found new hope when she discovered MBBCDS, an organization supported by AJWS that empowers girls to take the reins of their own futures. With MBBCDS's help, Sonali resumed her studies and eventually began teaching girls in local villages about reproductive health—a topic they would otherwise learn almost nothing about. These workshops help them gain the confidence to stand up for themselves when it comes to marriage.
"In the village, I work with adolescent girls," she told AJWS staff in India. "Here at MBBCDS, my job is to look after their education and health. The goal is to make them self-reliant. I can earn my own living."
Now a young woman with a bright future, Sonali also speaks to mothers' groups about how girl brides are at higher risk of committing suicide and dying from childbirth. She urges them to let their daughters marry later.
"I used to be afraid," Sonali said, "but slowly, I gained confidence. Now, I don't have any doubt. I can do anything and work anywhere. I want to study more and do work that matters for society."
To learn more, visit our Ending Child Marriage section to see videos, photo slideshows, stories and original research related to AJWS's work on child marriage in India.