I hope you are enjoying a relaxing and rejuvenating summer. I love walking down Market Street in San Francisco and seeing the LGBTQI flags proudly waving. The celebration of Pride is palpable and, after a long and painful struggle, so well-deserved. But we cannot take this for granted. There are lessons to be learned and shared with those who still struggle for their rights as LGBTQI people in the U.S. and abroad.
While we've seen progress in so many countries—for instance, last summer India's Supreme Court struck down Sec. 377, a British colonial law that criminalized homosexuality—we sadly also saw Kenya uphold their own homophobic law last month. I want to applaud our Kenyan grantees who are not seeing this as a defeat, but rather as an obstacle to overcome. Their tenacity is inspiring and AJWS remains committed to supporting their struggle.
A few days ago, Robert Bank, AJWS President and CEO, sent you our current Stories of Hope, highlighting some of the successes our grantees have achieved in the past few months. I hope you will take the time to read them and share our appreciation of those who continue to struggle to realize their human rights.
Finally, thank you for your continued generosity and shared vision. Together, we can create a better and more righteous world for all. We simply could not serve these incredible grantees without your belief and investment.
Please do not hesitate to let me know if you have any questions about our work. Have a wonderful summer.
Warmly,
Alon Shalev
AJWS Executive Director
San Francisco and the Western Region
Forces of Pride
As Jews and global citizens, the AJWS community never wavers in our belief that all people deserve to live safe, healthy and dignified lives—no matter who they are or whom they love. In this touching video, members of the AJWS community share what motivates them, as Jews, to fight for the rights and dignity of LGBTQI people everywhere.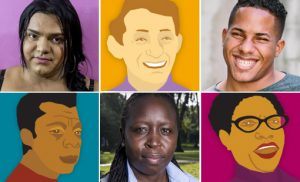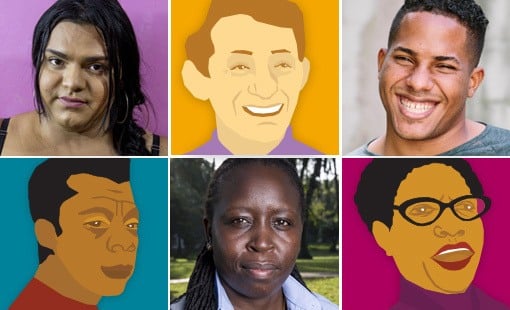 This year, as we celebrate World Pride in New York City and mark the 50th anniversary of the Stonewall Uprising, we are celebrating the activists around the world who have paved the way for a more equal world.
Spotlight on Thailand
Reporting from this year's historic Chiang Mai Pride March in Thailand organized by several AJWS grantees, AJWS's own Stuart Schear describes how local LGBTQI people triumphed by pulling off a big, beautiful march, the first in ten years, after the last one was halted by violent anti-LGBT thugs. This experience brought back his own memories of listening as a 12-year-old boy to news coverage of the Stonewall Uprising in 1969, as well as the exhilaration he experienced marching in his first Pride march as an out gay man in 1979 in New York City.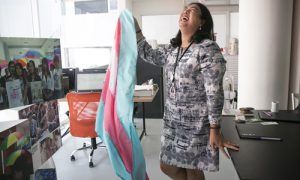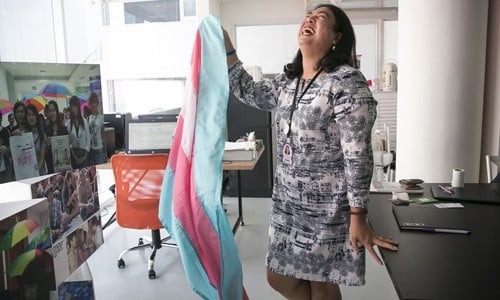 Thailand is not the "paradise" for transgender people that it's beauty queens and colorful cabaret shows might suggest. Jetsada "Note" Taesombat—co-founder of a Thai trans rights organization supported by AJWS—knows this all too well. Her mission is to "make sure my sisters don't experience what I went through." Get to know Note and her incredible work to promote acceptance and equality in Thai society.
Take Action
The lives of millions of women, girls and LGBTQI people around the world are at risk because of the deadly "global gag rule." This policy forbids U.S. global health assistance from funding organizations that provide abortion, counsel patients about abortion or advocate for reproductive rights. This ban also blocks funds from life-saving treatments these groups provide that are completely unrelated to abortion, like pap smears, maternity care and anti-HIV drugs.
We cannot remain silent with lives at risk from this immoral policy. Sign the petition to permanently repeal the global gag rule today.