Today is the first anniversary of the worst earthquake to hit Nepal in more than eight decades. Reaching a magnitude of 7.8, it was followed by countless aftershocks and a second powerful 7.3 magnitude quake two weeks later. The disaster killed nearly 9,000 people, injured more than 22,000 and displaced more than 188,000 in the small South Asian nation already saddled by pervasive poverty. Pledges to the tune of billions of dollars from international donors have been stymied by political infighting and a prolonged fuel blockade, among other problems.
In keeping with our approach of supporting local communities in solving their own problems, AJWS granted $1.5 million to 22 community-based groups that took matters into their own hands to ensure that the hardest-hit and most vulnerable earthquake survivors got the help they needed. Seeking to address deep social problems in the wake of the emergency, we also supported renowned photojournalist Stephanie Sinclair and her organization Too Young To Wed to shine a spotlight on early and child marriage in Nepal—a common practice that stands to worsen in the aftermath of the disaster.
This week, as the world marks the one-year anniversary of the initial earthquake, we are reflecting on the work of our grantees to help Nepal rebuild and recover. We begin with an overview of the groups AJWS has supported to both provide immediate humanitarian assistance and address the most urgent needs that have arisen in the aftermath of the quakes.
---
AJWS is in it for the long haul in Nepal, where recovery from the April 25, 2015, earthquake has been slow, to say the least.
"A year later, there's still a ton of need and work to be done," said Olivia Nightingale, administrative coordinator for Civil and Political Rights and Disaster Response at AJWS.
AJWS and other international donors have collectively sent billions of dollars to the recovering country, which was already one of the poorest in the world before it hit headlines. But an unprepared and inefficient government, massive fuel shortages and political conflicts have complicated and delayed the delivery of aid and services. For its part, AJWS has given $1,514,375 to 22 community-based groups making significant progress in helping displaced survivors rebuild, heal and regain livelihoods. To address long-term needs, our support will last at least another year.
"We are also supporting communities that were some of the hardest hit: rural villages that would otherwise receive literally no support," Olivia said. "The goal is to create resilient communities, so if and when there is another disaster, they don't have to rebuild entirely. They'll feel safe and have resources."
Indeed, the organizations we support work with the most vulnerable groups—like residents of remote regions, women, youth, LGBT people, Tibetan refugees, people with disabilities and the Dalit or "untouchable" members of the caste system—that may never see help from a government known to discriminate. The AJWS-backed groups have counseled survivors grappling with trauma, rebuilt houses and public buildings, helped communities prepare for future disasters, and continued operating legal centers to tackle impunity, promote human rights awareness and hold advocacy trainings.
AJWS funds have touched people like Dambar Bahadur Lama, a middle-aged man from the village of Lakhurey, who lost his home and all 85 of his chickens in the earthquake. Without the animals to sell—his former way of life—he's been surviving on loans and money sent home from his sons, who work outside Nepal. AJWS grantee Himalayan Climate Initiative (HCI), which engages community members to build earthquake-resilient houses, helped him regain his independence and relieve relatives from making space for him in their homes.
AJWS has given two grants to HCI: one immediately after the disaster and one earlier this year. With our funding, 42 families that lost everything were able to rebuild their homes. When AJWS Director of Disaster Response and International Operations Sam Wolthuis visited Dambar's village last fall, more than 90 percent of the destroyed homes there were reconstructed. We've also helped HCI provide dozens of students with warm winter clothing and school supply packages, build 10 school classrooms, train community members to assemble houses and supervise construction projects.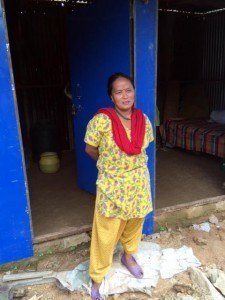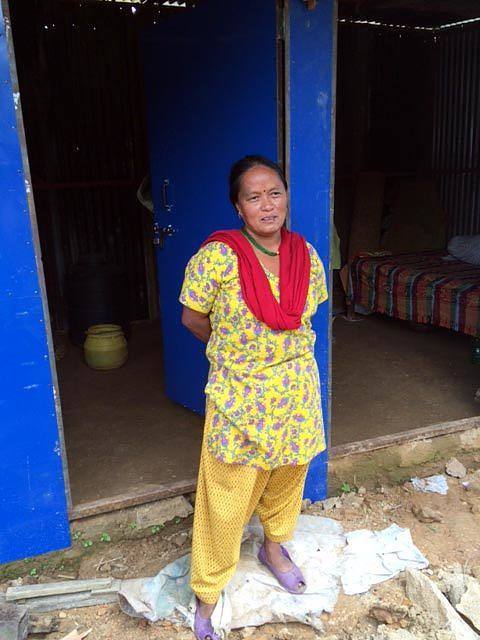 During her trip, Sam also met Indra Maya, a widow who survived the earthquake. Indra believed she hadn't received aid because the government is known to overlook widows in their accounting of families in need. Her son sends money home from his job at an envelope factory in Malaysia; the "dream home" he built his mother just three months before the earthquake collapsed. They still owe $1,500 on their loan for construction materials—and also have to pay to demolish the house so it doesn't fall on the new home they built with HCI's assistance.
Other AJWS grants are fueling recovery efforts in other ways. Some are distributing feminine health products and hygiene kits to meet a vital, but often overlooked, need among female disaster survivors. Others are promoting economic recovery by teaching women with disabilities to form village savings cooperatives and take on trades; and by rebuilding destroyed greenhouses so that farmers can grow vegetables and other cash crops.
An organization called Sahayatri Samaj Nepal (SSN), which AJWS started supporting last December, has focused on gender-based violence (GBV), which increased significantly after the earthquake. We've helped them document cases of domestic abuse, establish five new safe houses in earthquake-affected villages, visit homes to give women resources for getting help, counsel survivors, train communities to advocate for an end to violence, and use media to raise awareness about this devastating and yet taboo problem.
"Addressing the structural issues that perpetuate inequality is a key component in AJWS's disaster response approach," Sam said. "Particularly in the aftermath of a disaster, instances of violence against women and GBV increase. No one is better equipped to understand and address the root causes of violence than the members of these communities, which is why we continue to support locally-based organizations who are educating women about their rights and supporting survivors through the legal process."
Another group, Association for Dalit Women Advancement of Nepal (ADWAN), is providing building materials to Dalit communities. In their effort to protect communities against outbreak of diseases, give them dignity and keep them safe. ADWAN is also repairing or constructing toilets, sinks for washing hands and dishes, and smokeless stoves.
Like many of the organizations AJWS supports, Olivia noted that ADWAN prioritizes involving community members in its projects. This empowers them and "gives them independence and agency in deciding how they want to rebuild their lives and what's best for them."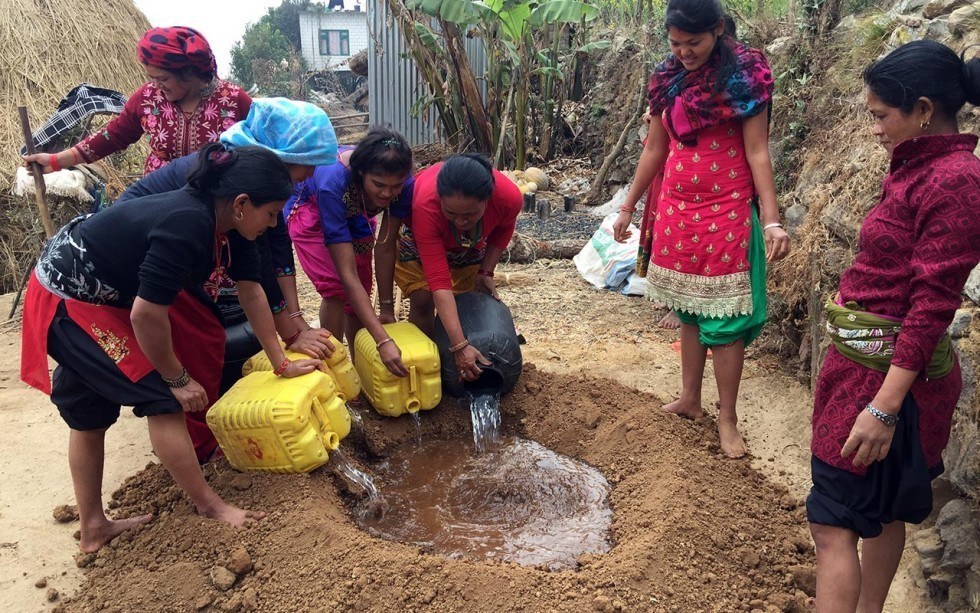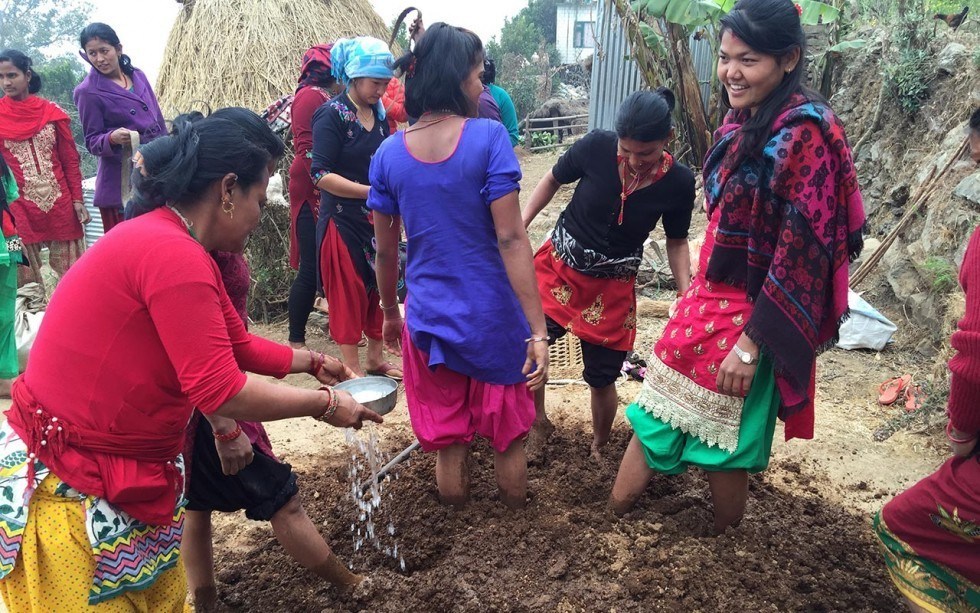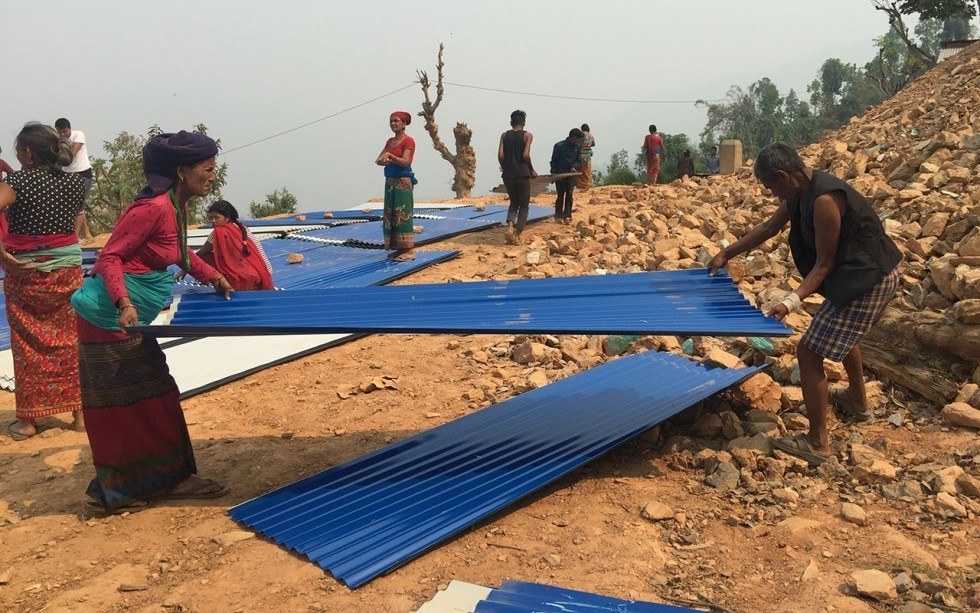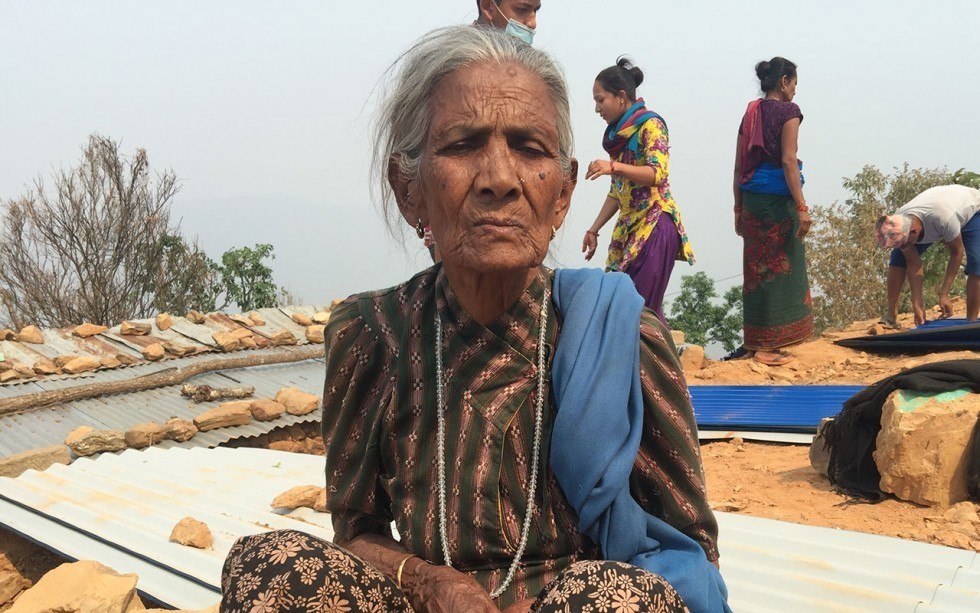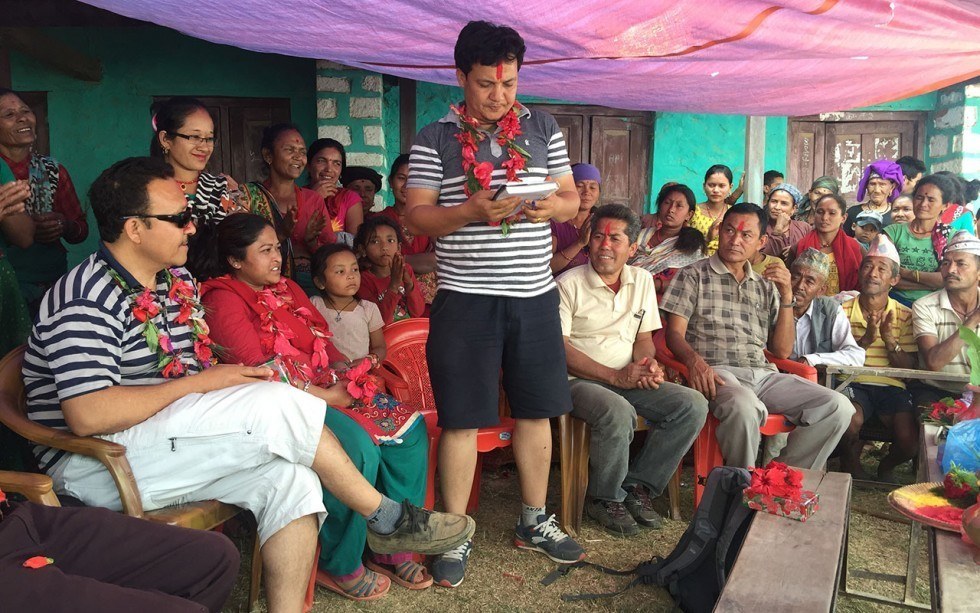 Previous
Next