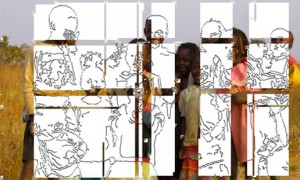 Originally posted on the Global Circle blog.
We know there just aren't enough gallery openings in NYC these days, which is why we're hosting one just for you.
Earlier this year AJWS launched the Where Do you Give? National Design Competition, challenging artists to create new vehicles for giving tzedakah that reflect our increasingly interconnected, global and technologically accelerated world.
Philanthropy doesn't look like it used to in our parents' day. Not only are there an infinite number of organizations to choose from, donations have moved beyond snail mail and checks and have even entered the mobile world.
So, how do you know where to give and how to give? The world is quite your oyster, but join us on June 20th at the 92YTribeca as we kick off the national exhibit of the winning designs from the competition and discuss what it means to give in the 21st century!
Click here to learn more about the event and RSVP.