Nikhil Aziz, Director of Natural Resource Rights at AJWS, visited AJWS's grantee organizations in the Democratic Republic of Congo and has been sharing stories from his travels.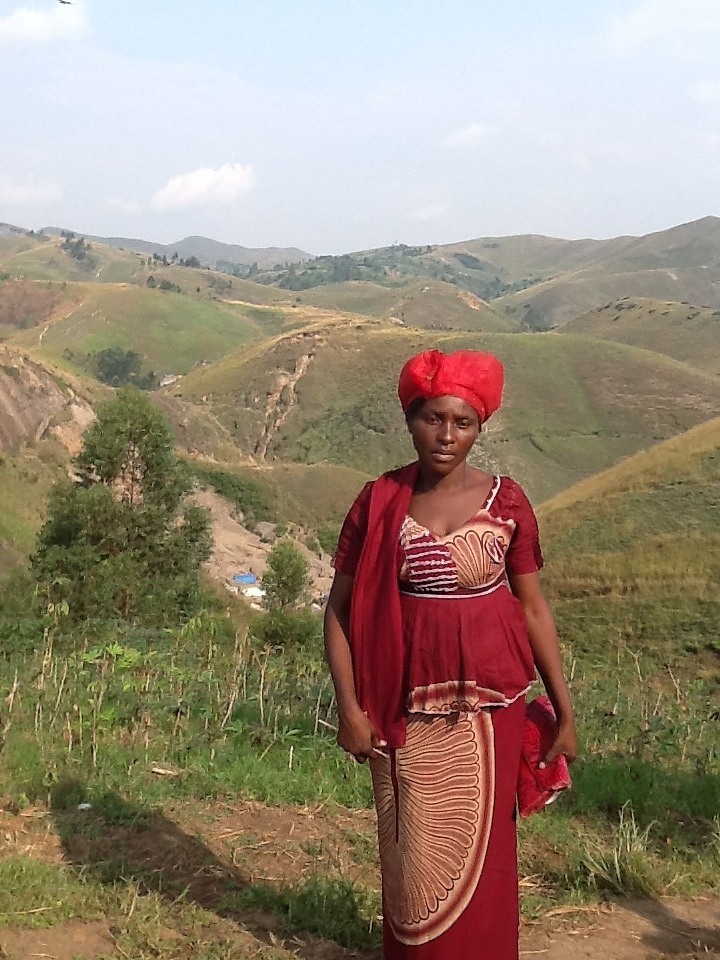 Takuinja Ruzibuka of the Democratic Republic of Congo (DRC)'s South Kivu province rises before dawn to cook, get her eight children ready and work on the family's vegetable plot for a few hours. Only then does she trek down to the Zola Zola tin mine near Nzibira, where she has been a twangaise (stone breaker) for 19 years. The mine sits on land given in a government concession to multinational corporation BANRO.
Artisanal miners, including Takuinja's husband, provide almost all the mining labor, though they are not considered official employees of the company. The twangaise are mostly women who take their name from the Swahili for pounding grain. Breaking stones, she said, is "similar, but a lot harder!"
After the men dig rocks out of the mines, the women carry them in baskets on their backs to wash in a nearby stream. They then bring them to buyers, who sort the best ore and return the rest—referred to as waste—to the women to extract for a profit. It's evening before Takuinja gets done, and she still has to go home and cook dinner.
"I'd like to do something different," she told me, "something else that would give me enough to send all my children to school." Right now, she can afford to send only half of them—and that's not counting the two orphaned children she took in. "I'd like to learn from other women and their experiences so that I can do better."
Takuinja is humble, but has a lot to teach others. It's something her fellow twangaise recognized in electing her to be president of the stone breakers union.
"I've been doing this for so long, which has given me a lot of experience," she said. "I can discuss their concerns and advocate for us. I live close to the mine, too, and that is convenient."
Her passionate advocacy and outspokenness jumped out at me from the moment we met. I met Takuinja through AJWS grantee OGP (L'Observatoire Gouvernance et Paix), an NGO that works with the twangaise union and many other community-based organizations in South and North Kivu provinces of the DRC. OGP educates groups about their rights, trains them in developing advocacy campaigns and supports them at the national and international levels.
OGP provided an important perspective on the U.S. Congress' Dodd-Frank Act, which instituted a sweeping ban on sourcing materials from conflict mining zones in the DRC. Although the clause on this issue seemed well-intentioned in seeking to end a major source of conflict and civil war in the region, it didn't distinguish between artisanal miners dependent on mining for survival and multinational corporations, rebel armies or the Congolese government, who made enormous economic and political gains from these operations.
"Before OGP, we all went to work as individuals," Takuinja observed. "We didn't know about the health impacts on pregnant stone breakers, and children routinely went to work too. There was no question of rights. Each day, our labor was for someone else—the local army commander one day, the local militia leader the next. Nothing for us. OGP's work with us led us to question all this and organize for our rights. We formed our union to have a collective voice."
OGP doesn't give financial support to the union or other community-based organizations it supports. Instead, it helps communities organize and build their capacity to advocate for themselves. The union members pool their own resources, including for emergencies: if a member becomes pregnant and cannot work, for example, she can rely on those funds.
Today, the mine where Takuinja works has a certified green mark, meaning it's conflict-free—no army or militias control or profit from it. On top of that, no pregnant women or children work there. Partnering with OGP, Takuinja and the twangaise union monitor the conditions regularly to ensure members can make a dignified living.
Next on their list of demands? A higher return for their hard labor.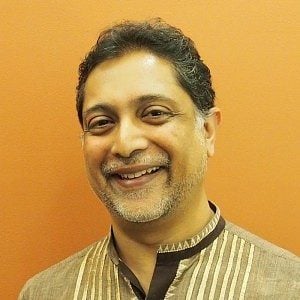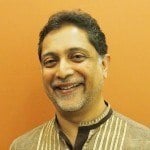 Nikhil Aziz is the director of Natural Resource Rights at AJWS. Before joining AJWS, he was executive director of Grassroots International, which funded social movements for resource rights in the Global South and did advocacy in the United States. Previously, Nikhil was associate director at Political Research Associates, which studied the right wing for the progressive movement. He continues to speak, teach and write on human rights, international development and social change. Nikhil has served on the boards of Africa Today Associates, Massachusetts Asians & Pacific Islanders for Health, MASALA (Massachusetts Area South Asian Lambda Association), Resist, and the International Human Rights Funders Group. He currently serves on the boards of Engaged Donors for Global Equity (EDGE Funders) and the Jessie Smith Noyes Foundation.