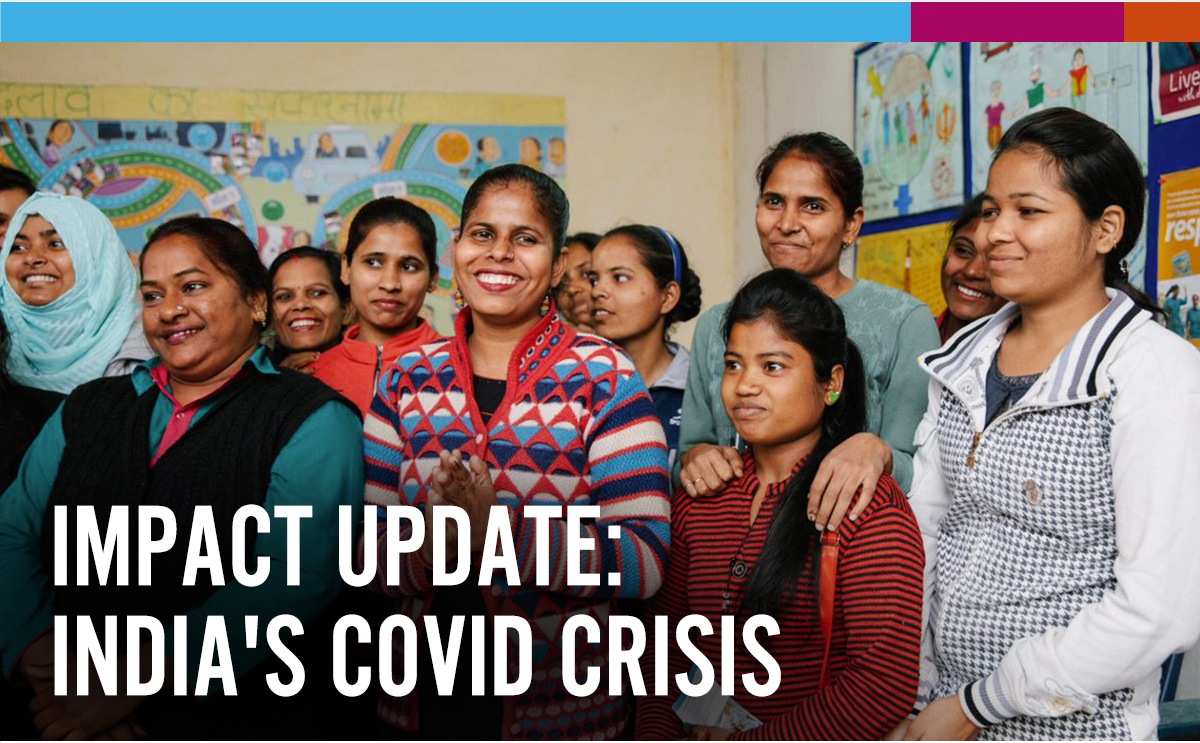 In May 2021, AJWS launched a crisis campaign in response to the profound humanitarian tragedy in India when COVID's Delta variant collapsed its fragile healthcare system and claimed countless lives.
Thanks to an outpouring of generosity from our donors, AJWS responded quickly to support over 80 local organizations and activists to meet the mounting needs of their communities — even as they themselves reeled from the crisis. These groups were able to deliver food to families suffering from COVID, orchestrate virtual consultations with doctors, provide mental health support — and so much more.
One year later, we're proud to share back some of the powerful ways donations from the AJWS community went to work during India's COVID-19 crisis.
Keep reading to learn more about the heroism of our partners on the ground through three stories of how they stood up for dignity and humanity during this devastating time.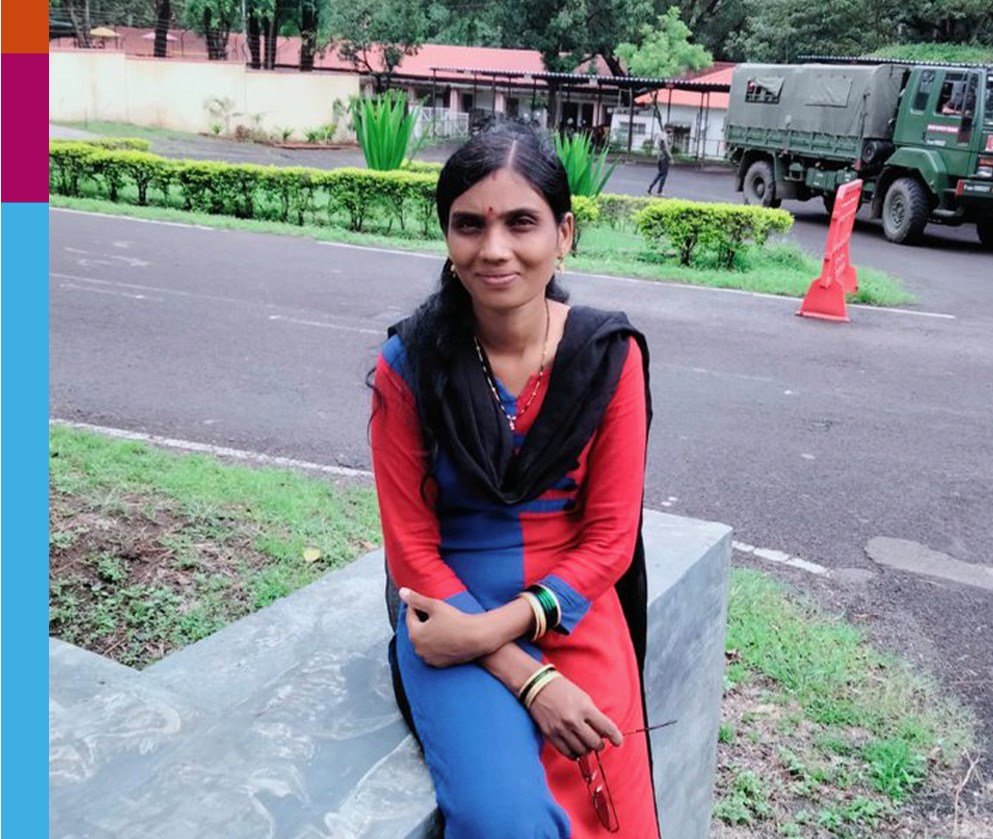 Kashtakari Panchayat supports women who clean the streets of Pune, India, by working as waste-pickers — sorting garbage and recyclables. When the Delta wave hit, they provided thousands of these frontline workers with urgently needed personal protective equipment and help accessing vaccines to ensure that could survive the crisis.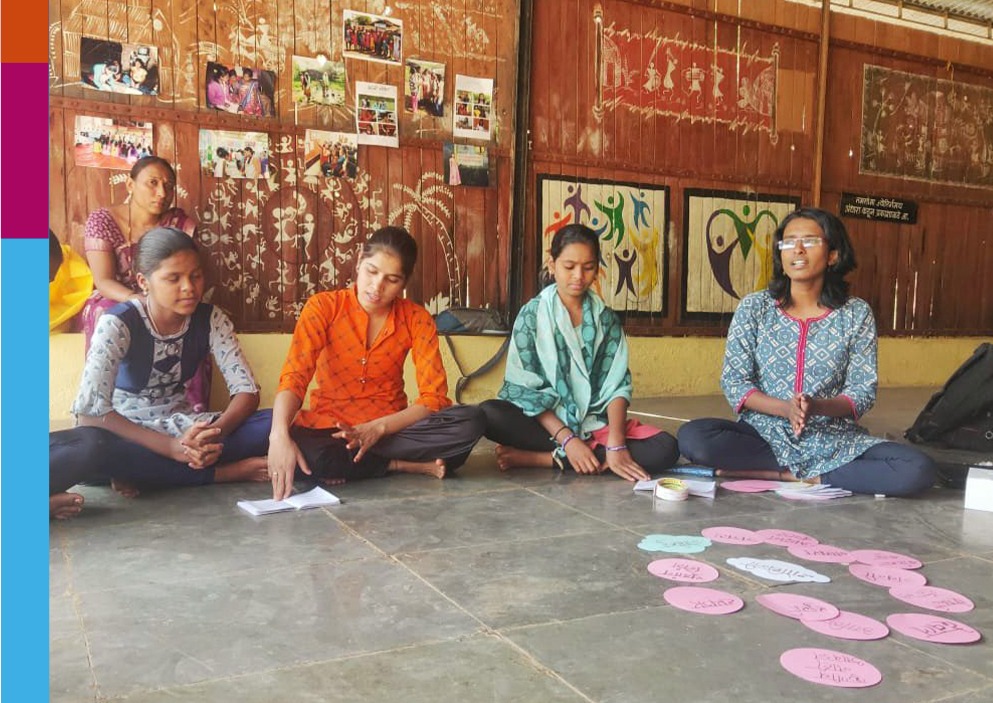 Kavita Fasage (left) said: "I was scared of transmitting the virus to my family — but the gloves, masks and sanitizer I received reduced my anxiety. Someone called me a 'corona-warrior' the other day. If that means I help the city fight the virus, then I am one!"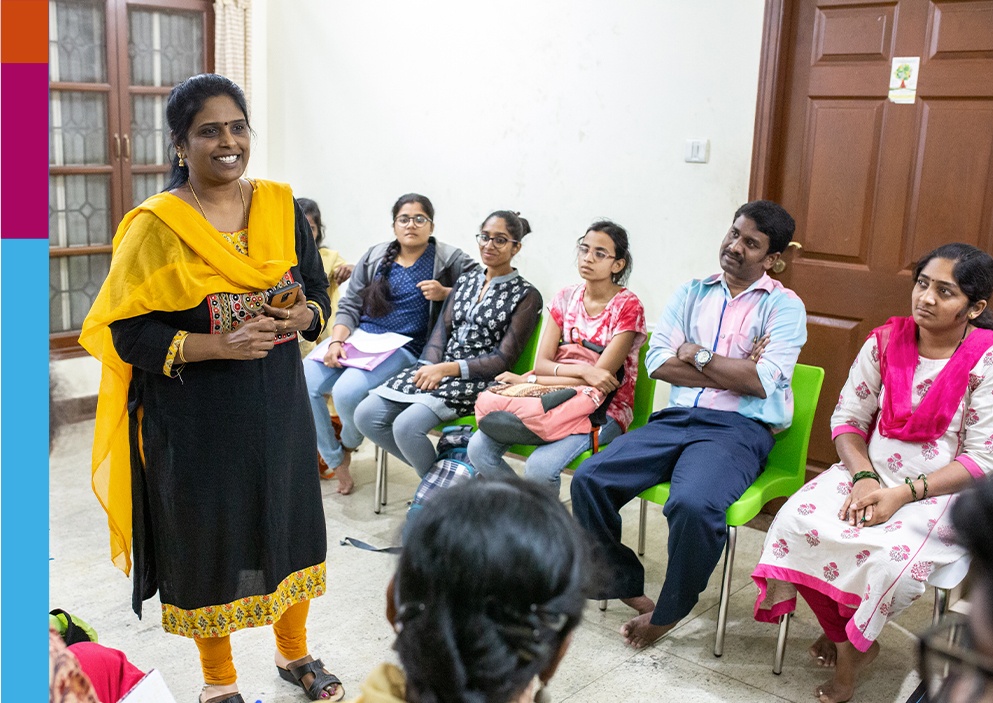 Abhivyakti, an organization that works with marginalized girls and young women, used their social media platforms to disseminate accurate information about COVID, spread awareness about vaccines and support women and girls to coordinate relief work in their villages.
In Bangalore, India, when the lockdowns began, many young people were forced to drop out of school because their families could no longer afford tuition or the technology they needed to attend remotely. But an organization supported by AJWS called Samvada made sure that the youth in their programs could continue to learn, by paying school fees and providing internet access.
Samvada reports that young people who had been part of their youth programs before the pandemic fared better than their peers during the crisis because they had plenty of practice speaking up for themselves, gaining support from one another and seeking outside support when they need it.
Some of these youth opened a hotline for peers in distress. They helped the callers when they could and referred those with more serious needs to certified mental health professionals, ensuring that no one felt alone with their trauma.
***
We are deeply grateful to the AJWS community for supporting these vital lifelines to communities who lived through the harrowing Delta surge last year.
In India and around the world, not a single organization out of the 500+ we support was forced to close because of economic distress due to COVID, and that's in large part thanks to the generosity and compassion of this community. Would you consider a small donation to ensure they can continue to defend human rights in the year ahead?
To the members of the global AJWS community: thank you, as always, for acting with compassion and generosity to build a better world.