Nikhil Aziz, Director of Natural Resource Rights at AJWS, visited AJWS's grantee organizations in the Democratic Republic of Congo and has been sharing stories from his travels.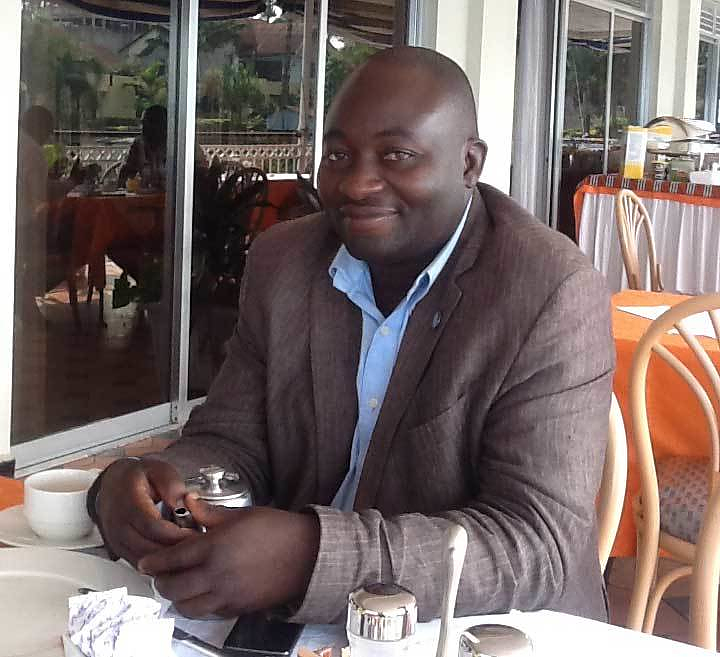 Charles Mukandirwa, my colleague in the DRC, had warned me that travel inside the country was not easy. But I only fully realized how challenging it was when I did it myself. We were accompanying Jeredy Malonga, who works for AJWS grantee CREDDHO (Centre for Research and Investigation into the Environment, Democracy and Human Rights), to the village of Nyakakoma, where Jeredy was born.
Traveling north from Goma, the capital of the North Kivu province, to Nyakakoma on Lake Edward might ordinarily mean a long drive through Virunga National Park. However, due to road conditions and security issues, we had to loop back across two countries, Rwanda and Uganda.
"I really wanted to take you to Nyakakoma so I can show you how CREDDHO works for people like myself," Jeredy, who is 39, said.
The villagers of Nyakakoma, a majority of them small fishers like Jeredy's family, began organizing themselves in 1984. They formed a local fishermen's committee after Kitambala Mangu Mangu (elected as its first president), resisted the local mwami, the hereditary chief who until then controlled their lives and livelihood.
"I pointed out to the other villagers how ridiculous the situation was that we were in. We paid taxes to this chief who didn't even live here and had no interest in our wellbeing," Kitambala said. "I told them we should work together."
Following Nyakakoma's lead, two other villages also formed committees. And in 2011, with CREDDHO's help, they formed a federation to advocate jointly for their rights. A fourth village committee is now waiting to join.
Marko Musakara, the current president of the Nyakakoma committee and the federation, explained how it all works.
"Each local committee has members who are fishers," he said. "Some own their own boats; others lease them. And all of us together make up the general assembly. Each member pays 10% of our daily catch to the federation as dues."
"That seems like a lot," I said to Mama Colette, one of two women attending our meeting with the fishermen's committee. She is a board member.
"It's our committee. It is us," she said. "It advocates for our rights. When fishers are arrested or harassed, the committee represents us all. So paying dues is in our collective interest." The committee also collaborates with Virunga authorities to ensure that fishers operate in open waters and monitor illegal fishing.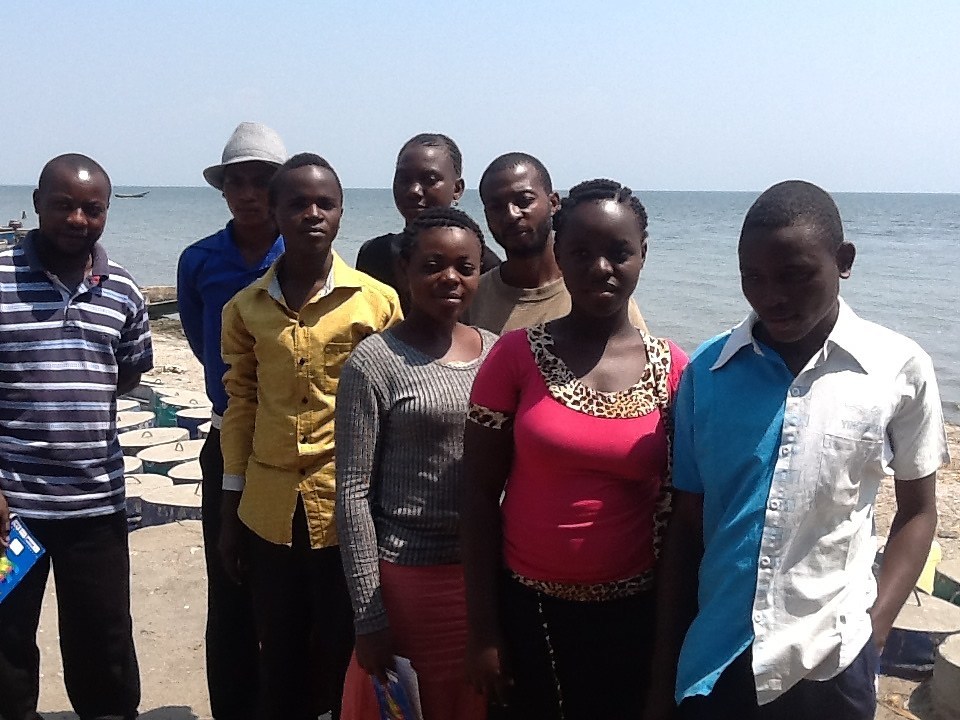 Jeredy told me that he became president of the Nyakakoma committee after his father died. His parents had made him go to school in Ishasha, the nearest town on the Uganda border.
"My mother said, 'I won't have enough clothes, but your education is more important,'" he told me.
After primary school, his parents sent him to college in Butembu, a bigger town, where he studied political science for two years until the family's money ran out. He then returned home to Nyakakoma and began a business importing fishing nets from Uganda.
Some years later, the fishermen's committee was having elections to replace his father. The villagers encouraged him to stand. His opponent was a friend of the mwami, but Jeredy won by a landslide.
"That was the end of the mwami in this area," he said with a laugh. Seeing his drive and leadership, CREDDHO sent him to a workshop they were organizing in Rushuru territory in another part of North Kivu. After the workshop, CREDDHO asked him to work for them in Nyakakoma.
After his intervention secured the release of a fisherman arrested illegally by park rangers, the village youth approached him seeking to understand his work. "I had a copy of the Universal Declaration of Human Rights that CREDDHO had given me," he said. "I copied it into a notebook and taught it to the students for one month. The students then formed a group to monitor human rights violations of the fishing community."
One of the park rangers from Virunga was sympathetic to their cause and sent Jeredy notebooks and pens.
"He told me I was doing good work and cautioned me not to tell anyone he had given us these supplies he knew we needed," he said. A local fisherman had an extra building that he used for stocking and boat repair. He offered a room to Jeredy to use as an office for CREDDHO.
I asked Jeredy what made him leave Nyakakoma.
"One of the villagers who was in charge of security for the village was not happy with me because I didn't tolerate corruption, and accused me of being a rebel," he said. "My security was at risk, so CREDDHO moved me to Goma."
CREDDHO trained him in computers and sent him to law school, and now he's the deputy head for all of North Kivu.
He differentiated CREDDHO's work and that of the local committee: CREDDHO works with the local organizations to build their capacity and human rights awareness and advocates at the provincial and national levels as needed. Its help was instrumental in beating back SOCO, a British multinational company that has a concession to explore for oil and gas in Lake Edward.
"SOCO came here to explore for oil," Marko said. "Many of us didn't know any better at first what that would mean for us. The company promised us a lot. CREDDHO took me and the other committee presidents to Muanda in Bas Congo to see the impact of oil and gas extraction. Seeing the environmental devastation there, we realized how it could affect our lives and livelihoods."
"People are healthy here because of their access to fish," said Collette. "If SOCO comes in and everything is destroyed, then we are doomed. We love our lake and also our park (Virunga). We would not do anything to damage either. Our people will not attack hippos—we see them as good for the lake and for the fish, and so for us."
I saw that for myself when Jeredy showed me village women washing clothes and little boys fishing right next to the hippos feeding near the lakeshore.
The Nyakakoma community refused to let SOCO explore for oil in their waters, and in 2013 to 2014, the company left. But it's not over. The concession still stands and the government is bent on allowing extractive industries in to exploit potential resources. Armed groups still operate in the region—many of which are involved in illegal fishing—and villagers often get caught in the crossfire between them and the military and park rangers.
But the villagers of Nyakakoma are resolute.
"We overcame the mwami. We pushed out SOCO. We resisted the armed groups," said Kitambala.
As we were leaving, a group of young boys and girls came to say goodbye to Jeredy, the hometown hero who made it big in Goma.
"What did they say to you?" I asked him.
"'We want to be like you, Jeredy.'"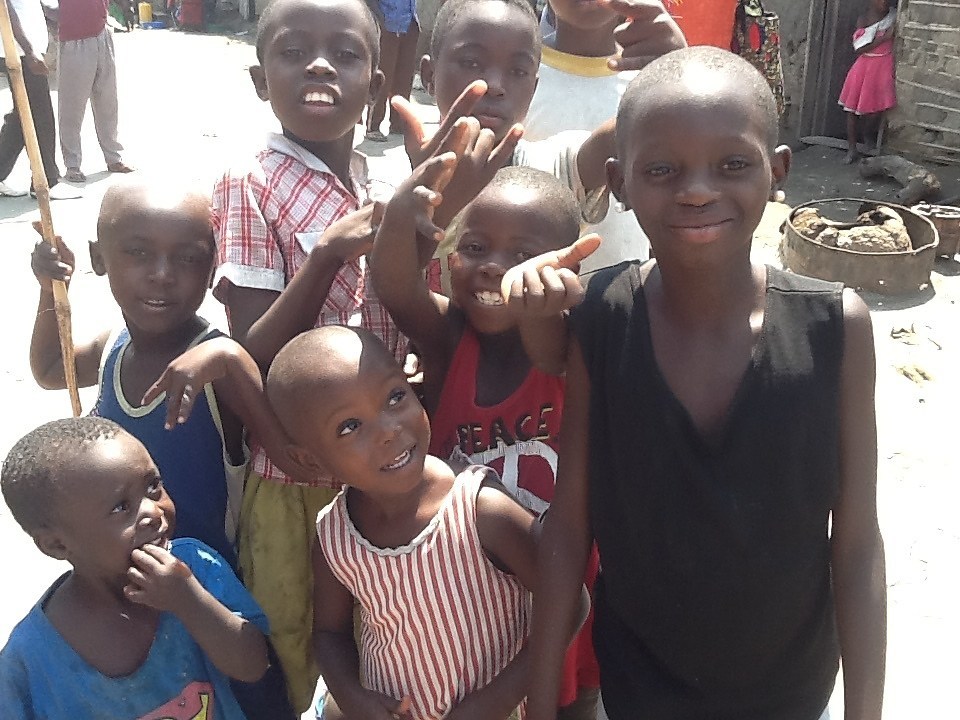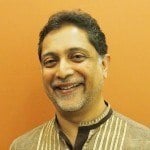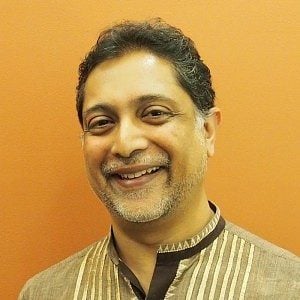 Nikhil Aziz is the director of Natural Resource Rights at AJWS. Before joining AJWS, he was executive director of Grassroots International, which funded social movements for resource rights in the Global South and did advocacy in the United States. Previously, Nikhil was associate director at Political Research Associates, which studied the right wing for the progressive movement. He continues to speak, teach and write on human rights, international development and social change. Nikhil has served on the boards of Africa Today Associates, Massachusetts Asians & Pacific Islanders for Health, MASALA (Massachusetts Area South Asian Lambda Association), Resist, and the International Human Rights Funders Group. He currently serves on the boards of Engaged Donors for Global Equity (EDGE Funders) and the Jessie Smith Noyes Foundation.