"Anyone who listens to a witness becomes one."
More than a week after the passing of Elie Wiesel, I, a proud son of a Holocaust survivor, remain deeply saddened by his death.
I met Elie Wiesel 40 years ago when he began a four-decade teaching career at Boston University, where I was entering my senior year. During the 1976-1977 school year, I was blessed to be a student in the first two courses Professor Wiesel taught. The first was a lecture hall, standing room only class in which we grappled with first-person accounts of the Holocaust, including memoirs and diaries—a litany of horrors. I recall one classmate—as she ran, screaming and crying, out of Professor Wiesel's lecture—chastising us all for speaking so dispassionately about such evil. Wiesel shook his head sadly and, I recall, said: "You can't let this drive you mad." Our classmate never returned.
The second course couldn't have been more different. A dozen or so of us met once a week in Professor Wiesel's cramped office studying Hasidic tales in Hebrew, especially the wondrous legends of the Baal Shem Tov, the founder of Hasidism, collected in the volume "In Praise of the Baal Shem Tov" (Shivhei HaBesht in Hebrew). So many of us in this class, as in the other, were fellow children of Holocaust survivors, who saw in Wiesel the soft-spoken, elegant, cultured, passionate literary witness and teacher we'd only imagined our own fathers and mothers might have been.
Last summer, for the first and likely last time, I walked across the wooden bridge over the Tisza River, from Sighet, Romania—Wiesel's birthplace—to Velikiy Bychkiv, Ukraine—my father's birthplace. When my father lived in that shtetl, Velikiy Bychkiv was then in Czechoslovakia. As my father told me years ago, the nearest "large town" he had visited as a boy was Sighet. How improbable that years later, a man from that larger town would become my professor and one of the most important witnesses to human history of all time.
The moral weight conveyed by those two men and the powerful symbolism of my experience of crossing that river are on my mind today as we witness the continuous unfolding of evil on a global scale, affecting people of all races, religions, ethnicities, and genders. We live in a time when violence and injustice are destroying the powerless and economically dispossessed. As we cross metaphorical bridges, we cannot allow ourselves to become paralyzed by the enormity of such evil, nor by its incomprehensibility after the "lessons" that the world has supposedly learned from Auschwitz.
The late Rabbi Alan Lew, a revered teacher of Jewish spirituality, taught that it is natural for us to blame others, or God, and thereby become desensitized to natural and human-made disasters that repeat themselves again and again in our collective and individual histories. Thankfully, most of us—the fortunate ones—are simply witnesses and not survivors, so we must internalize the wisdom Rabbi Lew shared in his book This is Real and You are Completely Unprepared:
"Our power in this world is considerable, but also very circumscribed. It is only here and now, in this moment, in this place—in the present—that we can act. We cannot act in the past, we cannot act in the future, and most certainly we cannot act through someone else's experience. So from a spiritual point of view, we need to ask, What can I do here and now, in the present-tense reality of my own experience?"
I miss my teachers: Professor Wiesel, who died 40 years after we last met—his rueful smiles, his sad, penetrating eyes and his gentle way of transmitting his experiences and teachings through storytelling. So, too, I miss my father, Heshy, gone now almost a decade. Two of my heroes, who lived just across the river from one another, and who each survived the flames to tell their stories.
In each of their blessed memories, I am proud to play just a small part in the work of AJWS to seek justice. For me, this is our legacy, a lesson taught from the horrors of evil that requires us to hope and work for a better world to come—right here, right now.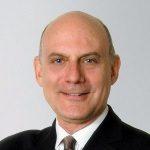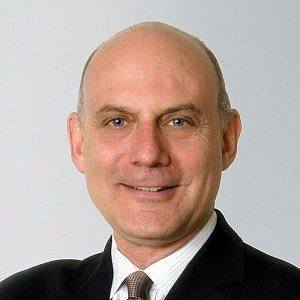 Monte Dube is the Vice Chair of the AJWS Board of Trustees. Monte is an attorney at Proskauer Rose LLP, where he heads their Chicago-based health care department and counsels non-profit and for-profit health care companies worldwide on business and regulatory issues. Monte joined the AJWS board of trustees in June 2011.