When Vaishali Sen was 9 years old, she loved to watch "Indian Idol." Like its American counterpart, the show featured amateur singers hoping to launch their careers. Secretly, Vaishali wanted to do the same. She'd always loved to sing.
But in her rural village in Rajasthan, India, good girls weren't supposed to dream big. They were supposed to cook, clean and do as they were told. Their parents typically arranged marriages once the girls hit adolescence—sealing their fates for a lifetime of household work and childcare.
Nobody ever asked Vaishali what she wanted to do with her life until she went to a girls' camp run by Vikalp, an AJWS grantee that works to empower girls. Vaishali was deeply shy and afraid to go. But she showed up anyway.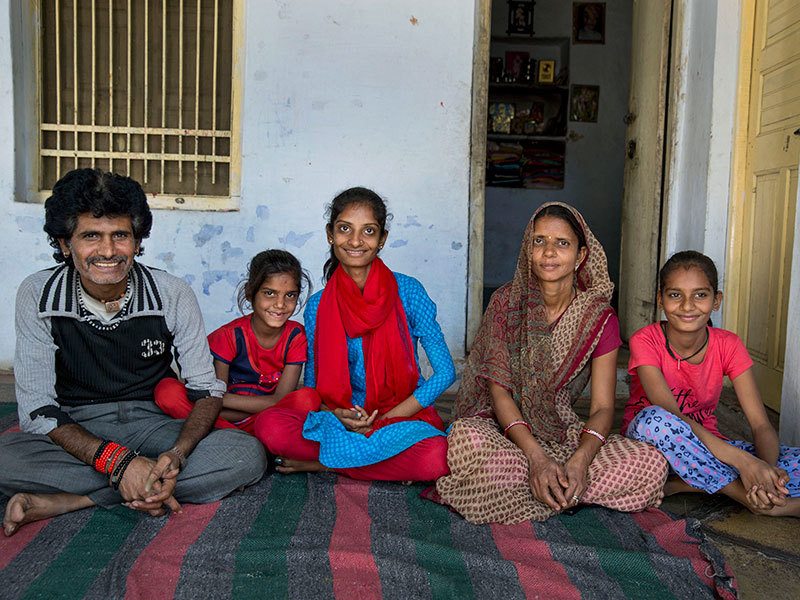 "There were people from different villages, and everyone was talking about their dreams," Vaishali said. They asked her to draw her ideal future, and there it was: the ambition that she'd buried for so long, in the effort to be a "good" girl. With nobody nurturing her goal of becoming a singer, Vaishali hadn't made much progress.
But Usha Choudhary, co-founder of Vikalp, offered to help. They talked through how Vaishali might pursue what she wanted most. Then they began the long, arduous process of convincing her father to allow her take voice lessons in Udaipur. Her uncle, who lived in the city, had already agreed to let her stay at his house.
Her father balked. Local social norms demanded that he arrange Vaishali's marriage and get her settled down as soon as possible. Only sons were supposed to get the funding and freedom to pursue anything more.
"My father said, 'If I educate my daughter, people will make fun of me,'" Vaishali explained. "I told him, 'Let them say whatever they want to.'"
Vaishali's father had struggled to pursue his own dream. He once sung classical Indian music, too—he even auditioned with the likes of Raja Hasan, who went on to record many songs in Bollywood. But her father quit the business. He already had young daughters at home, and he was worried about providing for them.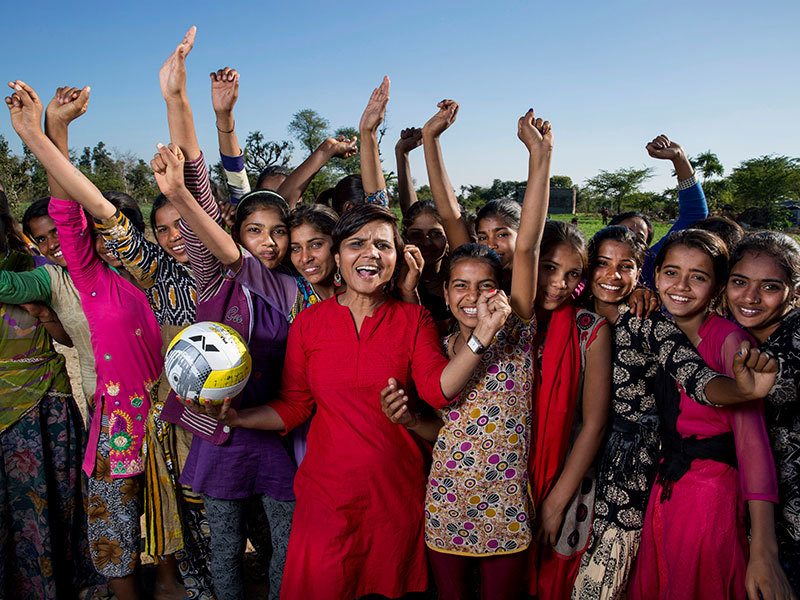 "He sacrificed because of his family," Vaishali said. "My mother told my father, 'You had a dream that you couldn't achieve. But your daughter will achieve it.'"
After years of persuasion—from Usha, his wife, his daughter and other girls from Vikalp—Vaishali's father finally agreed.
Now Vaishali is taking daily voice lessons and working constantly to improve. She gets up at 4 a.m. each morning and practices for 2 hours before she turns to other tasks.
There's no clear or guaranteed path toward professional success as a singer. Vaishali knows it will take several years to gain the level of skill she needs to compete at auditions.
"You just need to keep practicing and never lose your focus," she said.
At age 22, Vaishali has started to perform as a singer and as a Rajasthani folk dancer. In addition to the income she earns, the experience should help her gain the confidence she'll need for future auditions. Next, she's planning to continue her training at a program in Mumbai, the heart of India's film and music industry.
Even if she never finds fame or fortune from her music, Vaishali can still use her education. Her back-up plan is to start a small business offering singing lessons to children.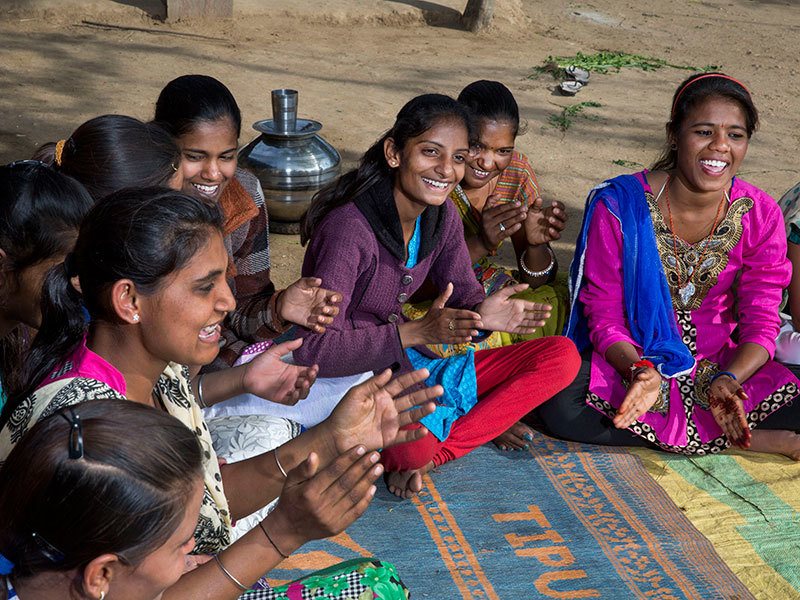 Her relationship with her father has transformed, too. Now they can talk for hours about music, teaching each other. And when her family fields potential marriage proposals, they talk to Vaishali. They've turned down many matches that would have resulted in pressure for Vaishali to quit singing and stay at home.
She's also giving back to the organization that helped her launch a different life than the one she expected. She volunteers at the same camp she once attended, coaching other young women on how to negotiate with their families and pursue their own dreams. She's mentoring another girl who wants to train as a singer, too.
"Vaishali is acting as a role model for lot of girls," Usha told me over email. "She is breaking stereotypes … She is an agent of change."
And she's come a long way from where she started.
"Before I joined Vikalp, I couldn't talk to anyone or share anything," Vaishali said. "I had no self-confidence. Like, I couldn't even go out of the house.
"Now? I'm fearless."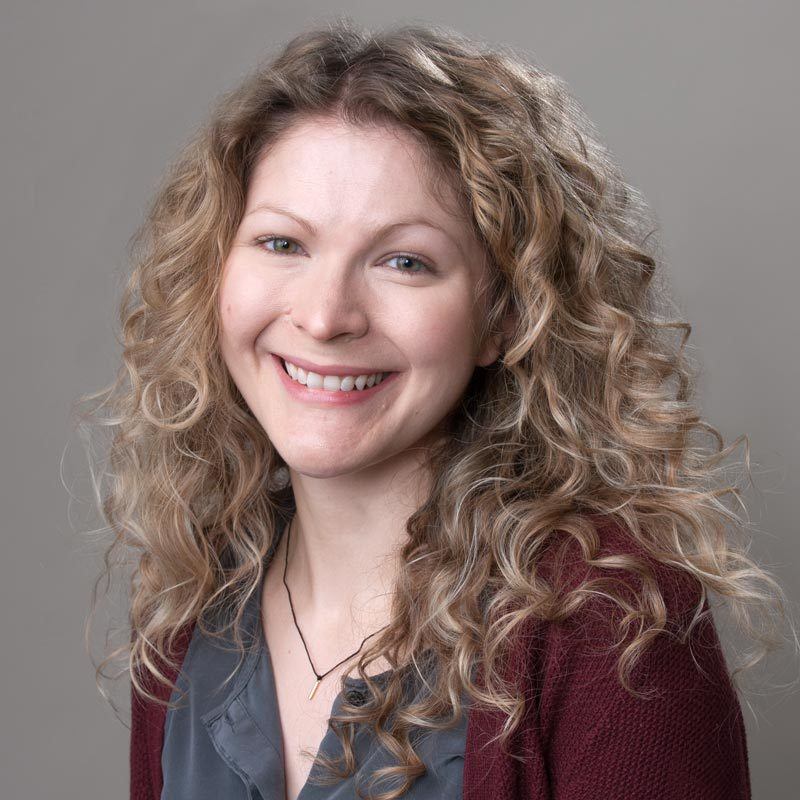 Elizabeth Daube is the Associate Director of Research Communications at AJWS.