On Sunday, March 15th, AJWS's first-ever NYC Half Marathon Team will race through Manhattan on a run for global justice! Through tireless training and dedication, our team has raised more than $7,000 for AJWS's work in the developing world. We hope you'll cheer on Team AJWS as they take on the city and race to the finish line to build a more just and equitable world! Donate to Team AJWS here.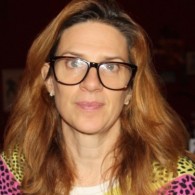 Amy Goldstein
Amy is an educator in the New York City Public School system.  She currently teaches Social Studies in grades 9-12 at the NYC iSchool in Lower Manhattan.  Amy loves teaching both United States and Global History, and her students have held exhibits at the New York Historical Society, taken trips to meet policymakers in Washington, and gone to national and international Model United Nations conferences.  Amy has also worked as a school coordinator with the NYC Department of Education Mentoring Program, matching public school students with mentors in the business community.  With her husband and three children, Amy loves spending time exploring New York City, visiting family in Pennsylvania, and taking vacations inside and outside the USA.  She also loves running, reading, and sharing photos on Instagram (@citimouse).  She did her first Manhattan Half Marathon a long time ago on a hot August day in Central Park, so she is looking forward to the cooler temperature for the NYCHalf this March!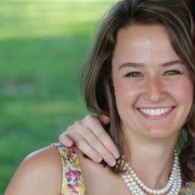 Eliza Quanbeck
A recent transplant to New York, Eliza originally hails from Virginia but lives on the Upper West Side and loves traveling, cooking, and running! When she's not running through Central Park, she is dreaming up adventures at Absolute Travel. She is looking forward to the NYC Half Marathon with equal parts fear and excitement, but so proud to be running for AJWS!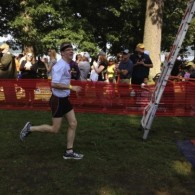 Paul Rosenfield
Paul is looking forward to joining the AJWS team to run his first half-marathon!  He is excited to support AJWS's outstanding work that he gets to hear about first-hand from his wife Rachel Jacoby Rosenfield, Director of Experiential Education.  Besides running, he enjoys long bike rides, competing in triathlons, and skiing with his children Maayan and Yonah.  He is a psychiatrist at Mount Sinai St Luke's, where he is Director of the Outpatient Clinic and Associate Director of the Psychiatric Residency Training Program.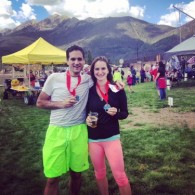 Samantha Shabman and Andrew Trief
Samantha hails from Scarsdale, New York. She is currently a fourth-year rabbinical student at the Hebrew Union College- Jewish Institute of Religion. Prior to rabbinical school, Samantha attended the George Washington University. In her free time she likes to run (obviously), and even better, take long walks! Sam also enjoys spinning, meeting new people, cooking veggie dishes, swimming and sunshine! She is always up for new and exciting experiences and hopes that this is one of many, many more half marathons she will run in her lifetime!
Andrew hails from northern New Jersey, although he spent the majority of his adult years traveling abroad and living in Israel. He is currently a fourth-year rabbinical student at Hebrew Union College in New York City pursuing his love for Judaism, the Jewish people, Hebrew, and Israel. In his free time, Andrews spend a lot of time running, traveling, and figuring out how to connect his many passions together. He is very excited to be running as part of the AJWS team in the NYC half marathon!