Earlier this year, 10 American rabbis demanded justice for the hundreds of thousands of Dominicans stripped of their citizenship status by the Dominican government mainly because of their Haitian ancestry.
And they were heard.
Over the course of an hour-long visit to the U.S. Embassy with AJWS in January, they pleaded for a just resolution to the current crisis, which has caused a wave of xenophobic violence and sent thousands of people fleeing across the Haitian border, where they now languish in makeshift tent camps and suffer from hunger and a rising cholera epidemic.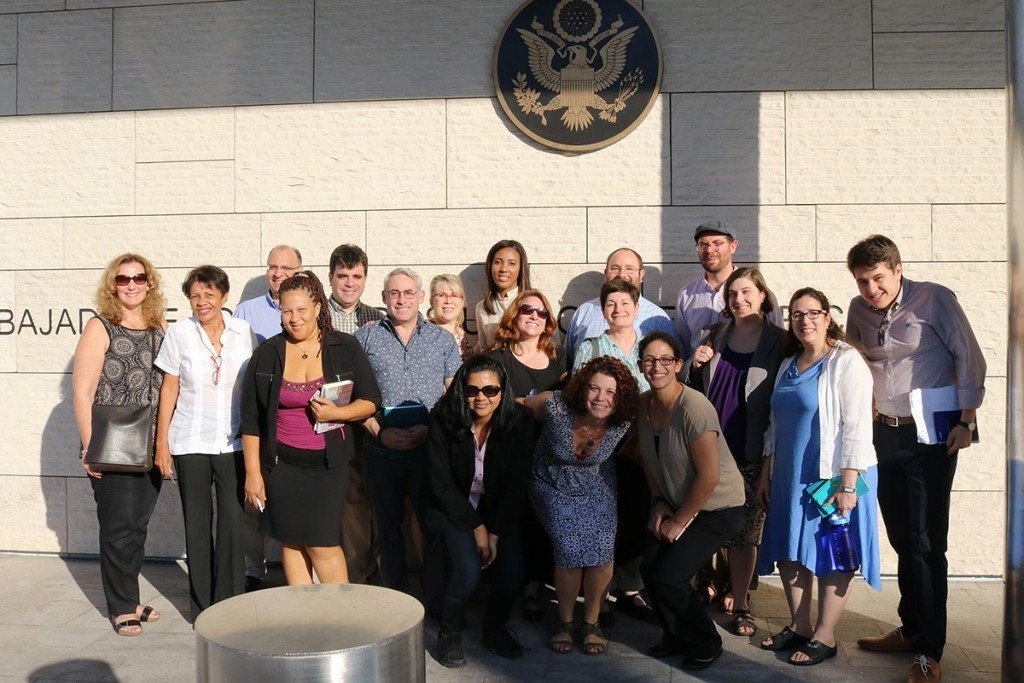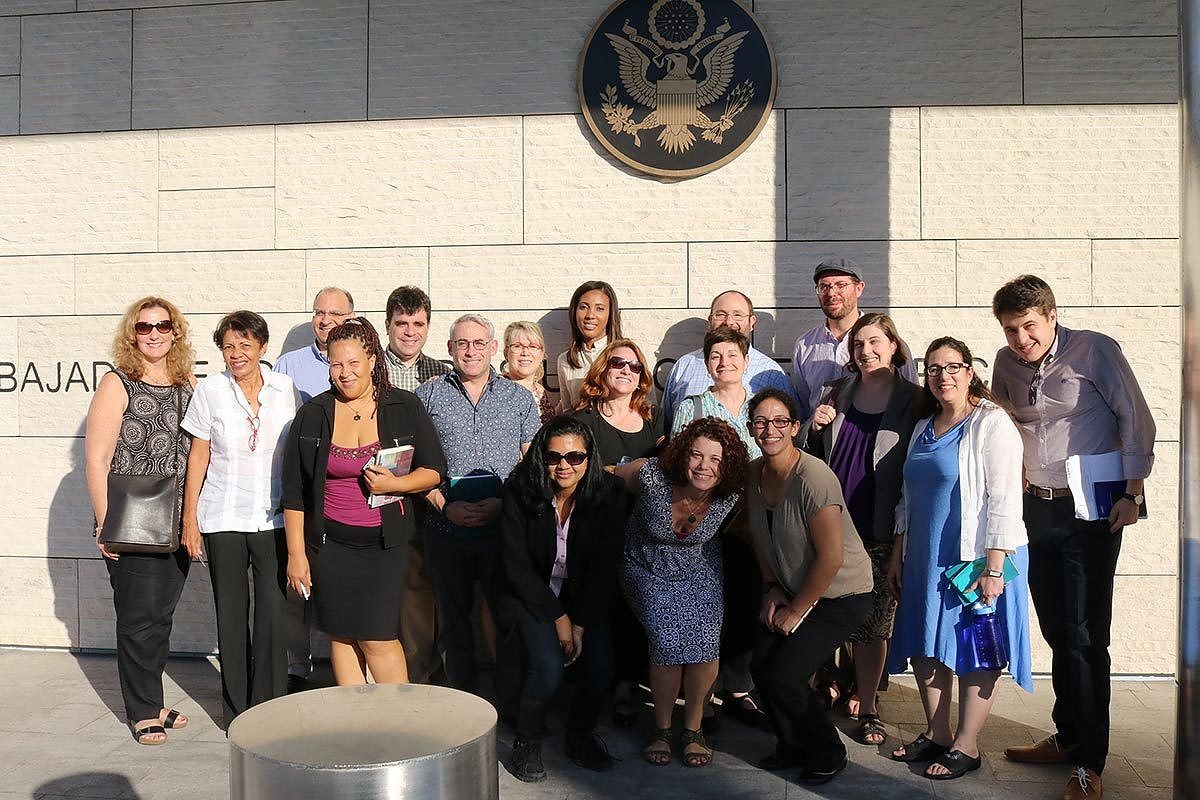 "It was the best Embassy meeting I have ever had in any country on any issue," said Ruth Messinger, President of AJWS. "They increasingly realized we had facts, determination and power and gradually acknowledged and explained more and more. It was really spectacular."
The encounter made national and international news in International Business Times, Al Jazeera, the Dominican paper Diario Libre, and several American Jewish publications, including Washington Jewish Week.
The rabbis said they experienced their advocacy as an extension of their role as Jewish leaders. "It struck me as an extraordinarily sacred responsibility," said Rabbi Elyse Winick, the Jewish chaplain at Brandeis University in Waltham, Massachusetts. "Just our presence was important to show that the American Jewish community cares."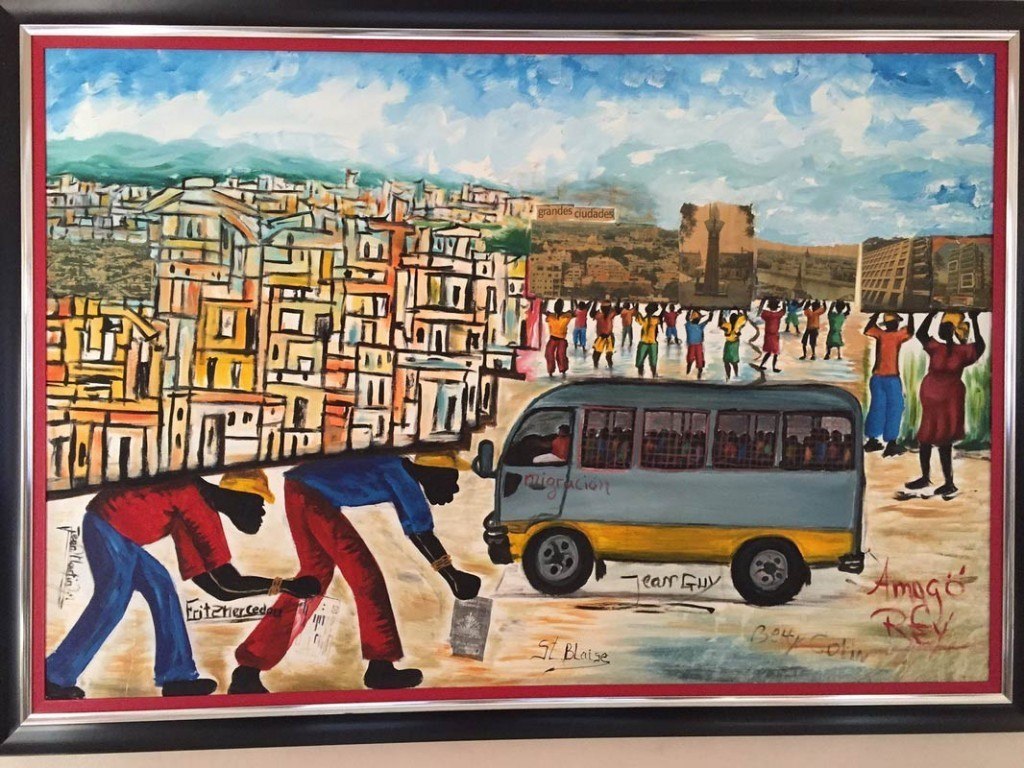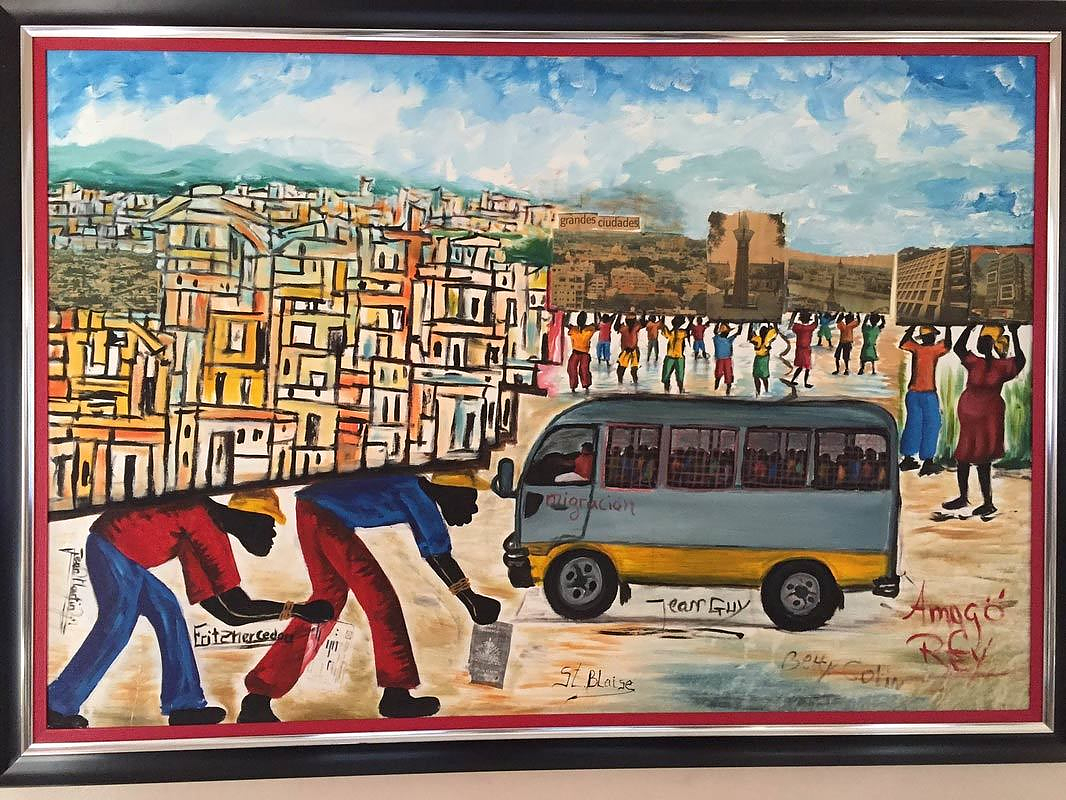 From Inspiration to Action
The Rabbinic Fellows traveled to the Dominican Republic as part of the AJWS Global Justice Fellowship, a year-long initiative to engage key Jewish opinion leaders across the U.S. to become advocates for the human rights of people living with poverty and oppression in the developing world.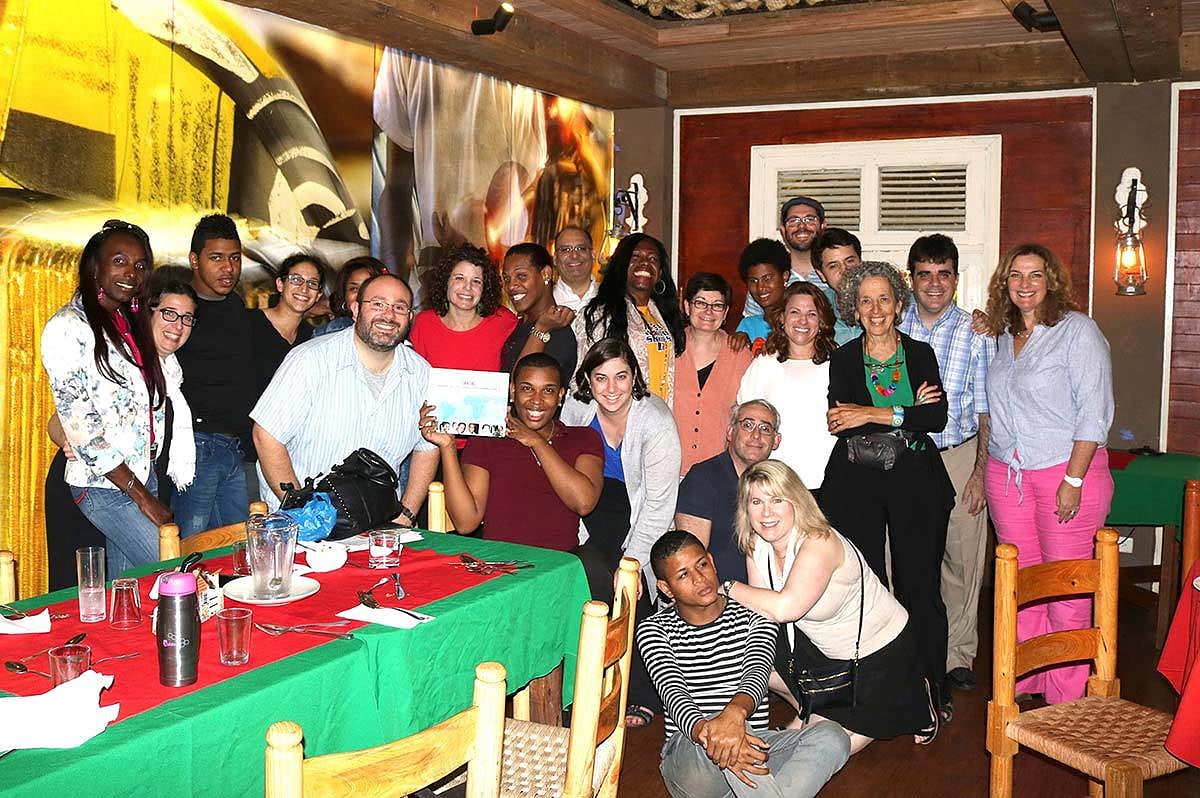 Taking their task seriously, the fellows let little time pass before sharing what they experienced with their communities. Rabbi Winick has spoken to Brandeis students and campus groups like the Social Justice Forum, which she co-chairs. She also plans to speak at her congregation, the Newton Centre Minyan.
"The world is a broken place and it's very easy on a college campus to lose sight of that," she said. "It's so hard for me to wrap my head around the fact that in 2016, equal rights are not afforded to people who have constitutional rights."
For Rabbi Winick, the trip was deeply emotional. She says she "cried every day" after hearing the stories of people suffering from persecution or facing the threat of deportation. "I felt their pain and shared in it. I don't know how anyone could leave that space without feeling deeply moved."
"The crying in the beginning was sort of a sense of hopelessness," she continued. "With each passing day, there was also a sense of growing strength. There's a piece of this work I can own, and that's how I can address the sadness."
Rabbi James Greene, assistant executive director of the JCC in Springfield, Massachusetts, was moved by meeting a woman named Elena in a batey, or sugar plantation, who can't get Dominican citizenship even though she was born in the country and has never been to Haiti—where her parents were from. There's no guarantee that people like Elena won't be deported or mistreated by police while fighting to stay put. Residents of bateyes already have restricted access to medical care, education and job opportunities.
"I feel an incredible sense of shared sadness because I can see the hope that these people have for their children," Rabbi James Greene said. "I can't imagine what Elena has gone through, but I know what it's like to hold my children and to want them to be safe."
Jews, in particular, he said, can relate to the plight of Dominicans of Haitian descent: "This is our story, too. We have experienced oppression. When I pray with my family, what we're remembering is our shared memory of enslavement. What comes from that is an affirmative obligation to not be silent."
This obligation is what continues to inspire Rabbi Greene to act. "Our [government's] silence has been deafening," he says, "through its unwillingness to stand up and say, 'This is not right—people are entitled to a home.' I feel a sense of outrage that the country I belong to has, in some ways, caused this and thus-far enabled it" through trade policies that encourage immigration from Haiti to the Dominican Republic and a failure to intervene in human rights abuses. "The United States will have to be the linchpin that makes the difference."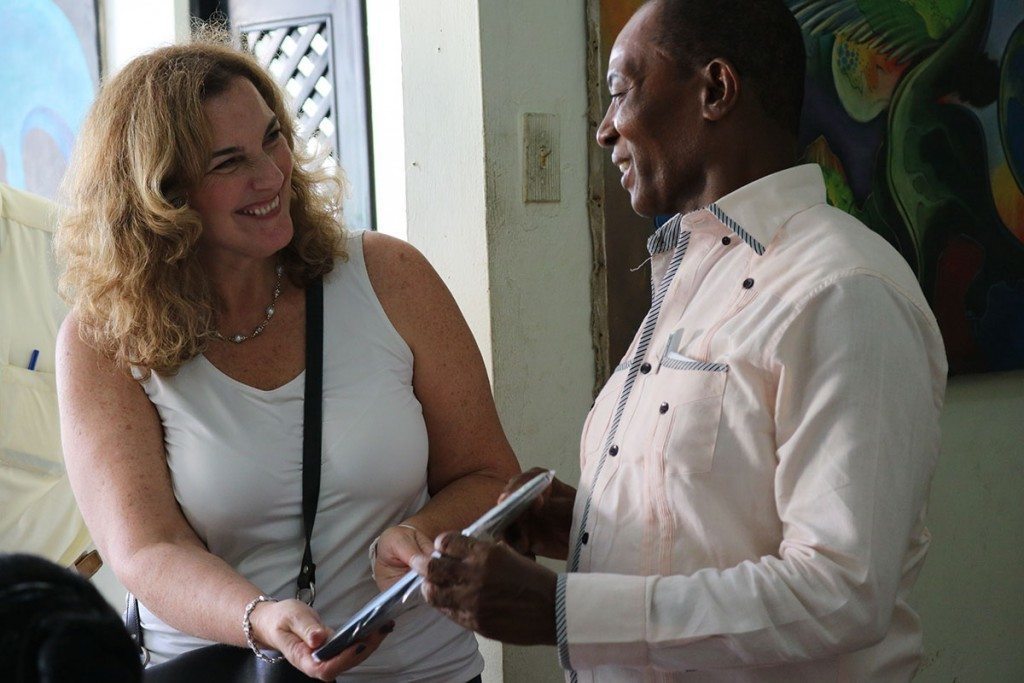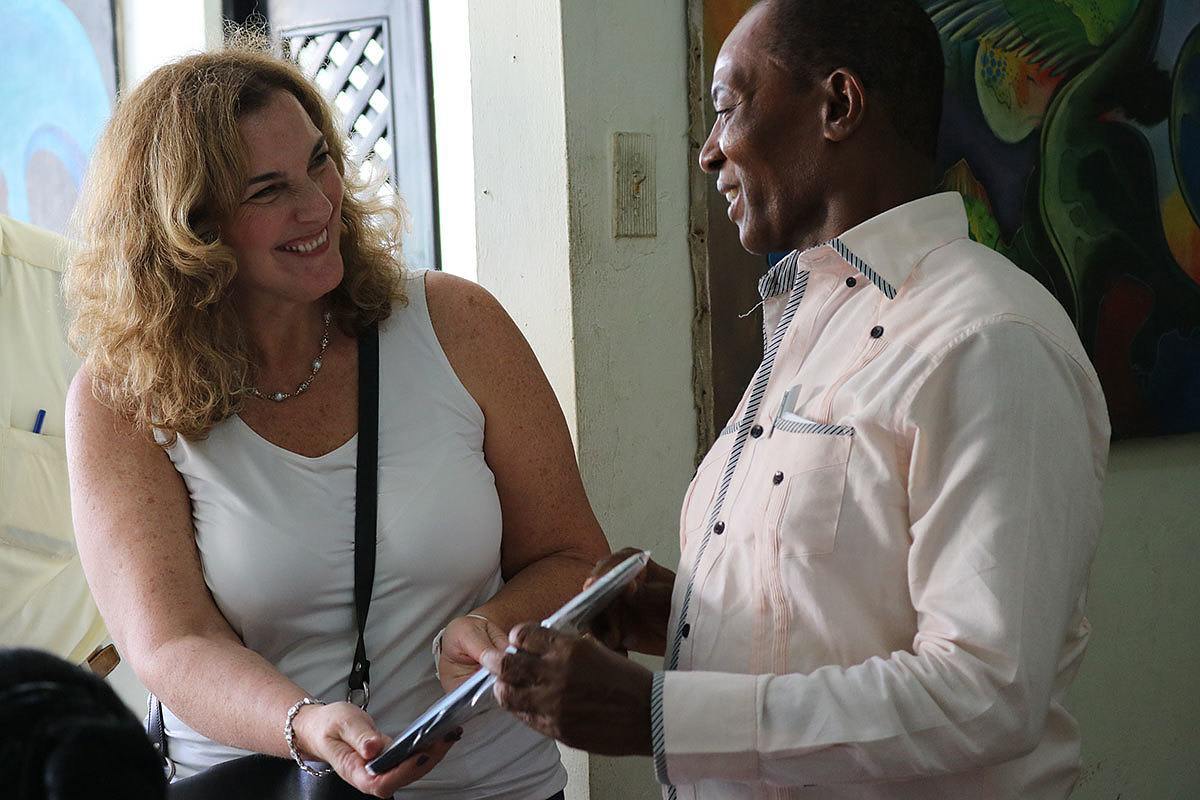 Leading the Charge for Justice
Rabbi Greene has started raising awareness about the citizenship crisis in his community by blogging about his trip, most recently posting an AJWS letter to Congress and inviting readers to sign on. He wants to reach so many groups at the JCC that he's even talked to the preschoolers. "They are feeling a sense of compassion," he said of the youngest members. "Some came up and gave me a hug afterward. One asked if I could come to their house and tell more stories; another asked me to come back and talk to their parents."
Rabbi Jeffrey Brown, a congregational rabbi at Scarsdale Synagogue Temples Tremont and Emanu-El in Scarsdale, New York, has shared the stories of racism and gender discrimination he witnessed with his congregation—fulfilling a promise he made to the activists he met in the Dominican Republic "to take on the sacred obligation of carrying their stories with us." He told his congregants about Ignacio, a teenage baseball player who has been offered contracts by Major League Baseball teams, but can't prove his identity because his mother is Haitian. The group met Ignacio at AJWS grantee Reconoci.do, an organization of youth advocating to reinstate their citizenship rights.
Rabbi Brown says the crisis "goes beyond racism and discrimination. It is just one example of a larger program that seems to resemble ethnic cleansing." He has encouraged his community to write petitions and letters to elected officials, among other actions. Scarsdale10583.com published an article about Rabbi Brown's trip and the crisis.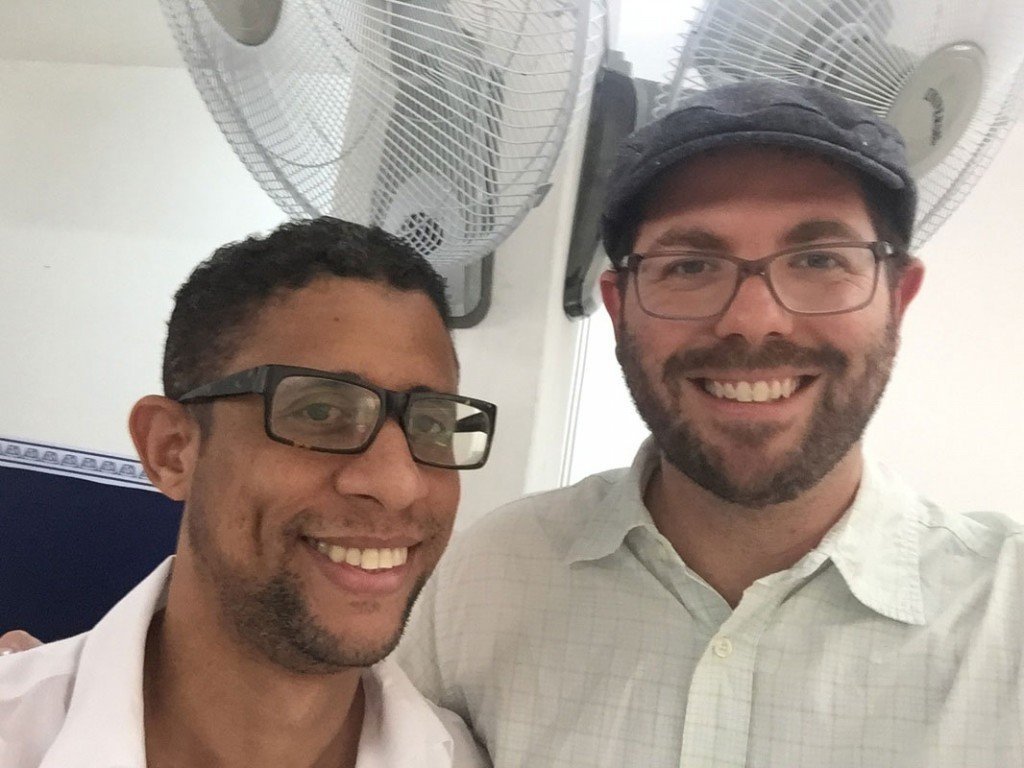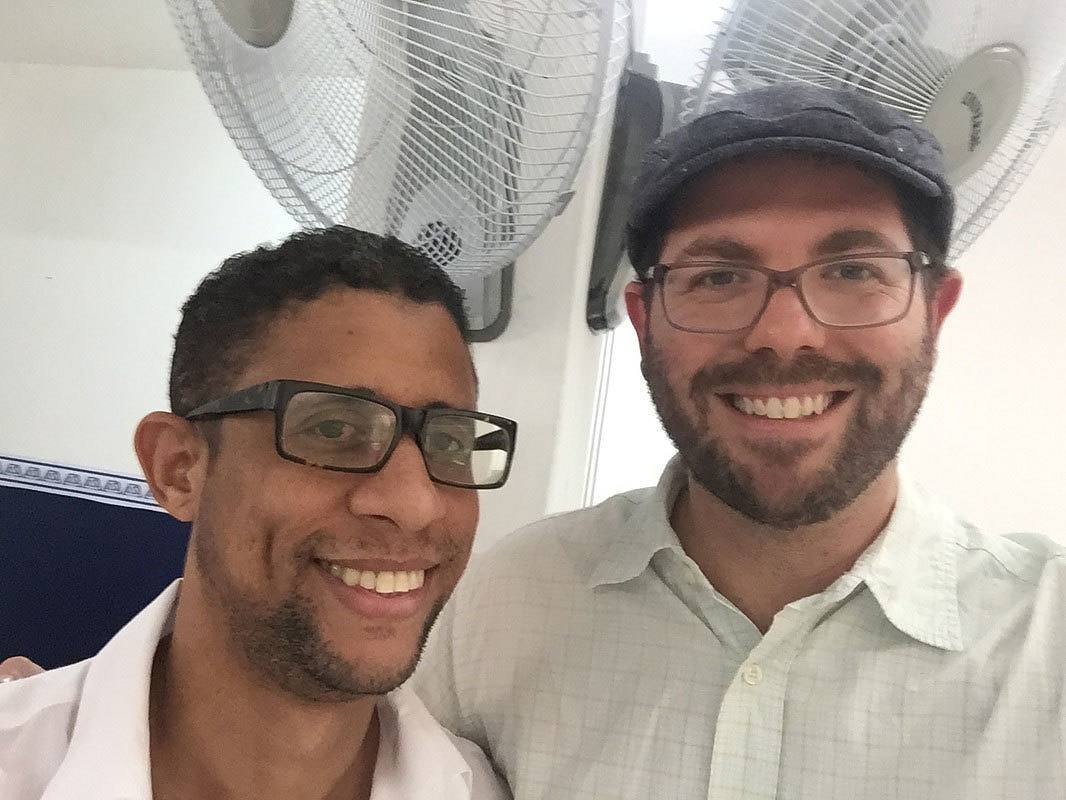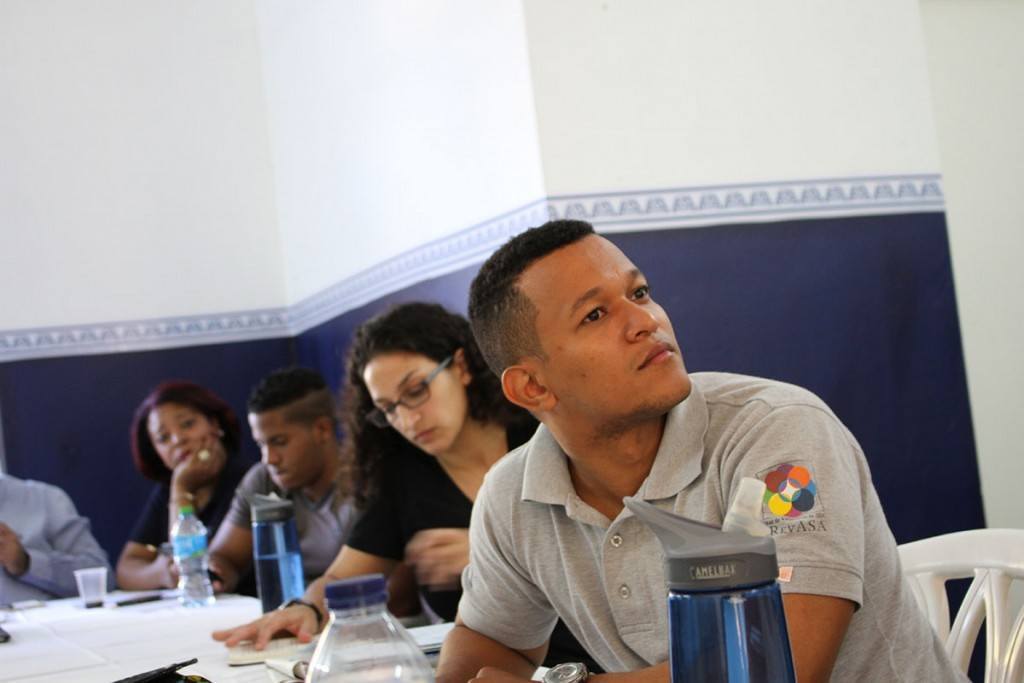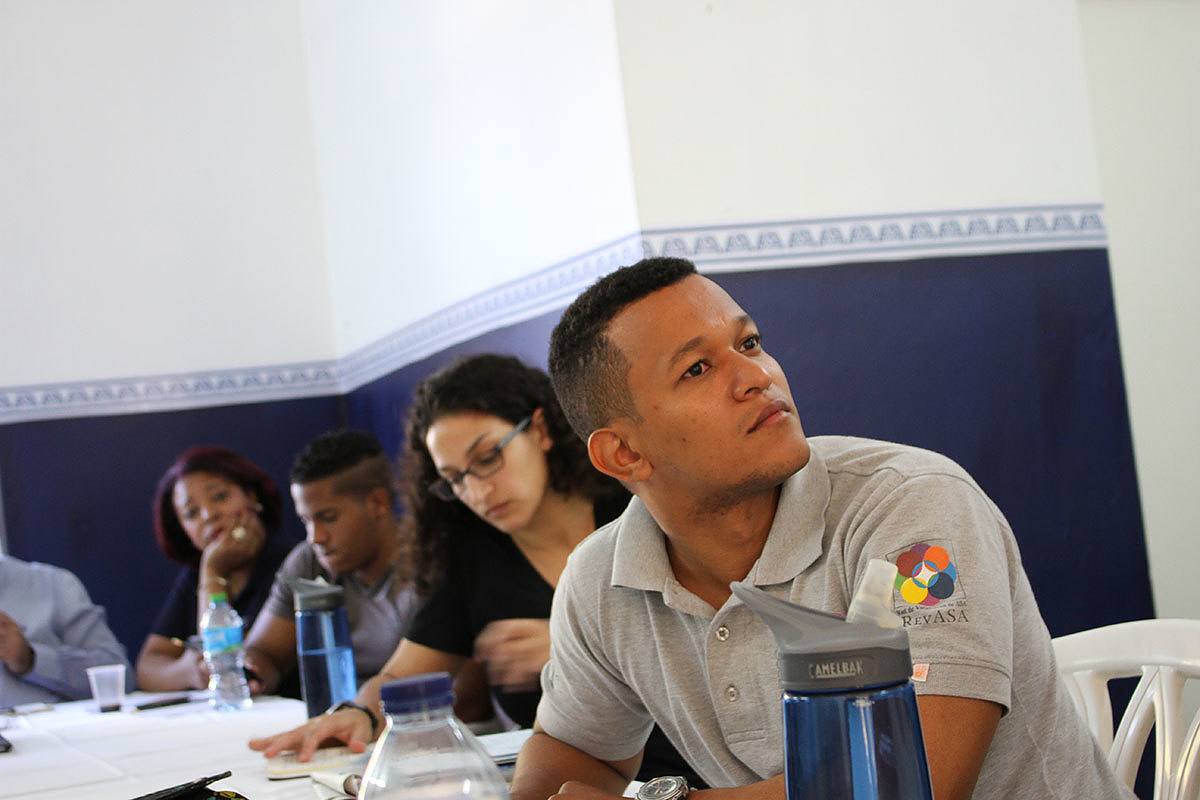 This month, to continue the political momentum they began in the Dominican Republic, two of the Global Justice Fellowship rabbis represented their communities and other rabbis from their states by lobbying with AJWS staff in Washington, D.C. The meetings put more pressure on American officials regarding the citizenship crisis, especially in advance of the Dominican Republic's May elections.
Lilach Shafir, AJWS's Director of International Education and Jewish Engagement, says the fellows have truly realized their potential to "use their moral authority to be amplifiers on this critical human rights issue. They are not working alone. They are working with their own communities and congregations to urge thousands of others in the American Jewish community to take action."
"They took this experience so seriously and felt the political pressure to get it right," she said. "They did it through a Jewish framework. They talked about the righteous indignation they were feeling and they were led to take action, despite the consequences. That's an important framework we call 'moral courage.'"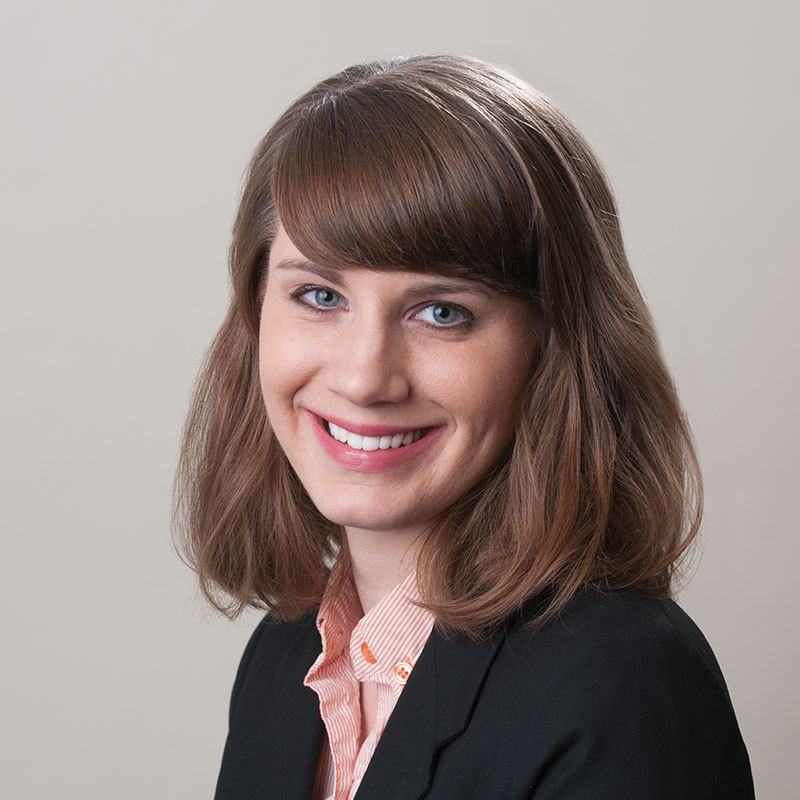 Angela Cave is the Editorial and Marketing Associate at AJWS.