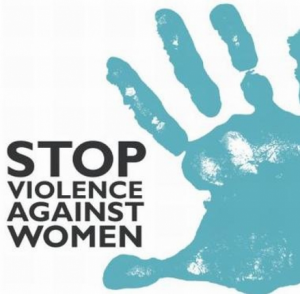 Today is International Day for the Elimination of Violence Against Women, so I've been thinking about the lives of women and girls around the world.
Zeenat, a 17 year old girl from the impoverished community of Hyderabad, India, has already been married and divorced three times. All three of her marriages took place against her will, and all three husbands abused her.
Unfortunately, Zeenat's experience is not uncommon in her community. Like many girls living in poverty in Hyderabad, Zeenat was forced to drop out of school and did not have any vocational skills. Her parents viewed marriage as a way to relieve a financial burden on their household.
Zeenat was first married just after puberty to a man who abused her, an experience that was repeated in her following two marriages. Her other two husbands did the same thing: used her, abused her and then deserted her. She had never been to a doctor after experiencing domestic violence, and was unaware that an Indian law should have legally protected her from abuse, even from her own husbands.
Unfortunately, stories like Zeenat's are all too common in the developing world. Last year, the world was taken aback following the brutal rape and murder of a young woman in New Delhi, India. In Democratic Republic of Congo, women frequently experience rape and other forms of sexual violence from the M23, the Congolese rebel group that launched its rebellion in April 2012 and laid siege to the city of Goma last December. And in Haiti, following the earthquake, a lack of streetlights and not enough police protection led to relentless rapes of women in refugee camps.
As the funder of more than 500 social change organizations in 19 countries, we hear horror stories constantly about girls and women being harassed, abused and unfortunately killed. We're committed to educating the public about these human rights violations, and doing everything in our power to stop them.
In the coming weeks, you'll hear more from AJWS about what you can do to help end violence against women and girls around the world. Join our activist e-list to stay up to date!
Rebecca Kaplan is the senior press officer at AJWS.